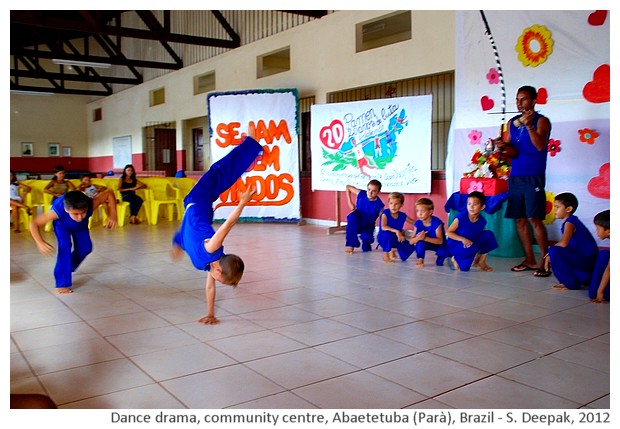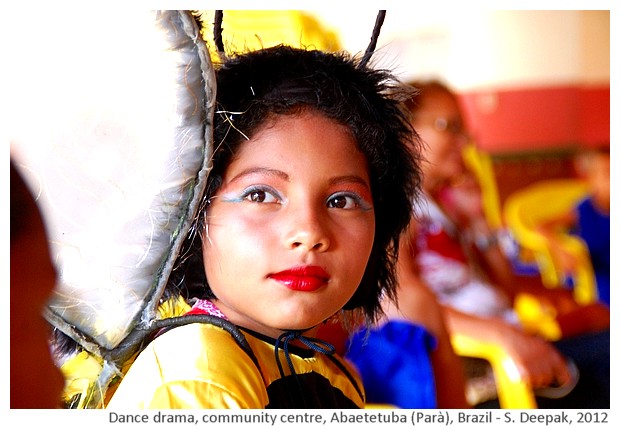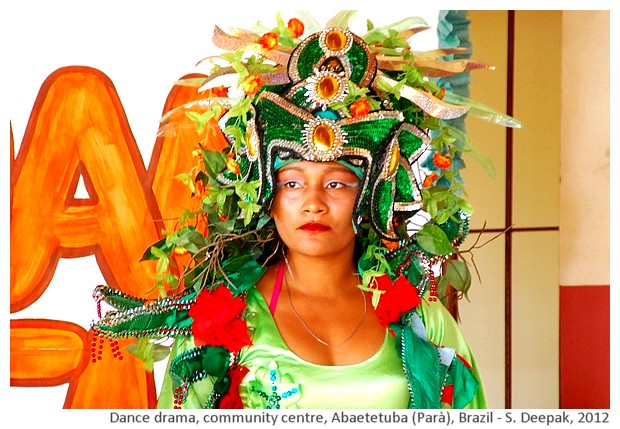 Abaetetuba, Brazil: In a small town on the banks of Amazon river, the children and the workers of a community centre presented a beautiful dance drama with elements of samba and capoeira. Here are three images from their presentation.
अबायेतेतूबा, ब्राज़ीलः अमेज़न नदी पर बसे छोटे से शहर के कम्यूनिटी सैंटर में बच्चों और वहाँ काम करने वाले लोगों ने मिल कर सुन्दर नृत्य नाटिका प्रस्तुत की जिसमें साम्बा तथा कपूएरा नृत्य शैलियाँ मिली थीं. उसी की तीन तस्वीरें प्रस्तुत हैं.
Abaetetuba, Brasile: In una piccola cittadina sulle rive del fiume Amazzonia, i bimbi e gli operatori di un centro comunitario hanno presentato un balletto con elementi di samba e capoeira. Qui vi presento tre immagini di quel balletto.
***