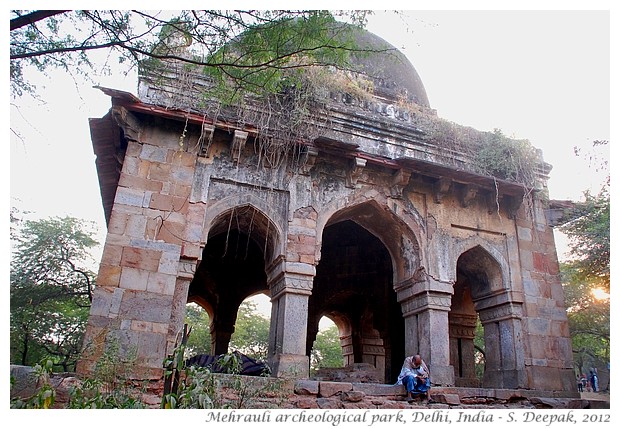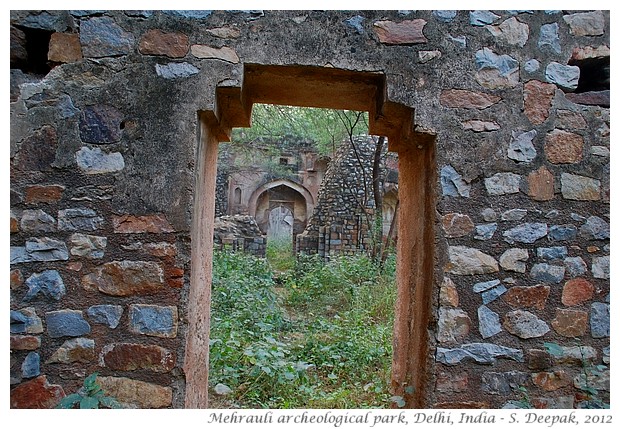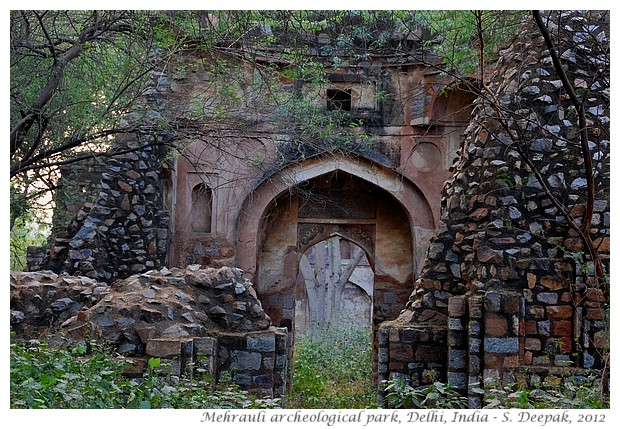 Mehrauli, Delhi, India: Some persons, when they see ruins they think that it does not matter if you are a king or an emperor, in the end nothing remains, thus it is useless to run after material success and material things in this life. There are others who think that with time everything is going to turn into dirt, thus we only have this life to experience and enjoy everything. What do you think? If your thinking is different from these two thoughts, please do share it with us.
महरौली, दिल्ली, भारतः कुछ लोग खण्डहरों को देख कर सोचते हैं कि चाहे कितना भी बड़ा राजा बादशाह हो, समय के साथ कुछ नहीं बचता, इसलिए जीवन में "मेरा यह भी हो, वह भी कर लो" जैसी बातें सोचना बेकार है. दूसरी तरह के लोग सोचते हैं कि समय के साथ सब कुछ मिट्टी हो जायेगा, जो है वह यही जीवन है, इसलिए सब कोशिश कर लो, जो भोगना है यहीं भोग लो, बाद में कुछ नहीं मिलेगा. आप इन दोनो में से किस श्रेणी में आते हैं? या अगर आप की सोच इन दोनो सोचों से भिन्न है तो हमें भी समझाईये.
Mehrauli, Delhi, India: Quando vedono le rovine, alcuni pensano che non importa se sei un re o un imperatore, alla fine non resterà niente, per cui è inutile correre dietro al successo materiale e cose terrene in questa vita. Altri pensano che con tempo tutto deve tornare alla terra, per cui abbiamo solo questa vita per sperimentare tutto e per godere. Tu cosa ne pensi? E se hai un pensiero diverso da questi due modi di ragionare, condividilo con noi.
***