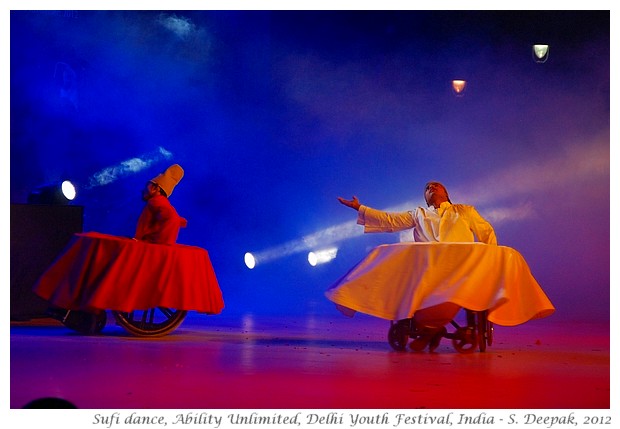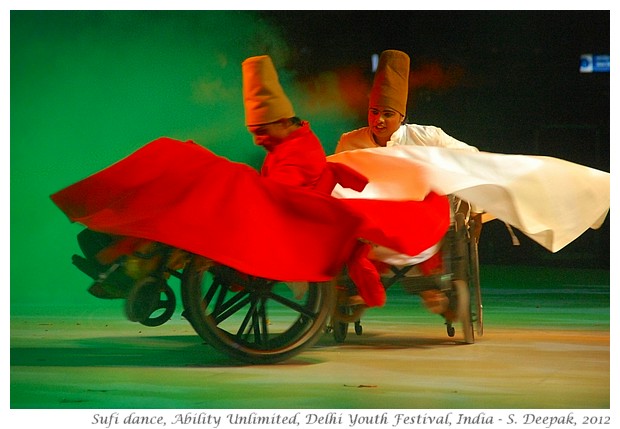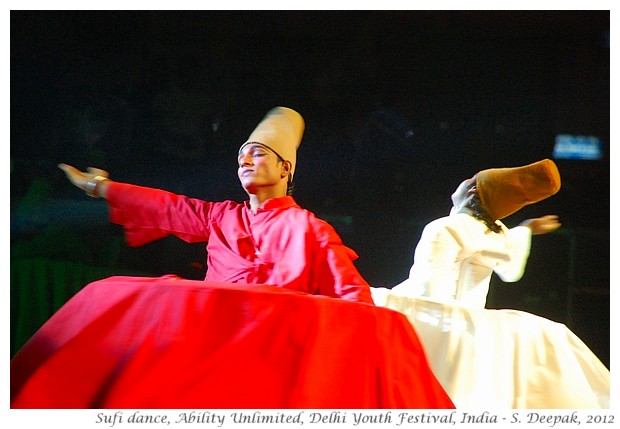 Delhi, India: I saw the young dancers whirrling on their wheel chairs in the spiritual trance of sufi dervishes at the Delhi International Youth Festival. It was presented by students of Guru Salauddin Pasha from an organisation called Ability Unlimited.
दिल्ली, भारतः व्हील चेयर पर तेज़ी से गोल चक्कर काट कर सूफ़ी दरवेशों का भक्ति नृत्य करने वाले नर्तक दिल्ली के अंतरराष्ट्रीय युवा महोत्सव में देखे. इसे प्रस्तुत किया गुरु सलाउद्दीन पाशा के शिष्यों ने जो एबिल्टि अनलिमिटिड नाम की संस्था से थे.
Delhi, India: Ho visto i giovani danzatori sulle sedie a rotelle nel trance dei dervisci sufi ruotanti al festival internazionale dei giovani a Delhi. Erano gli allievi del Guru Salauddin Pasha dall'organizzazione Ability Unlimited.
***