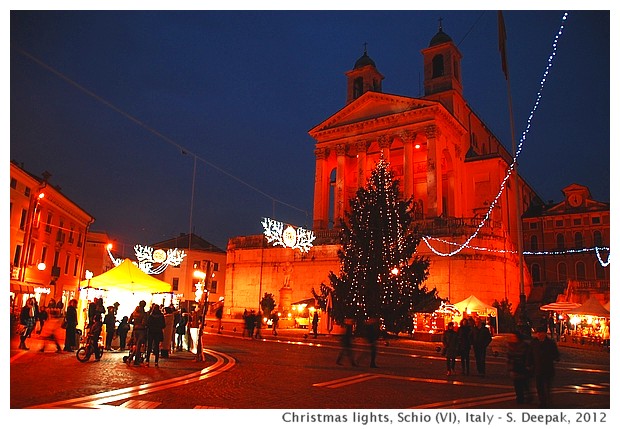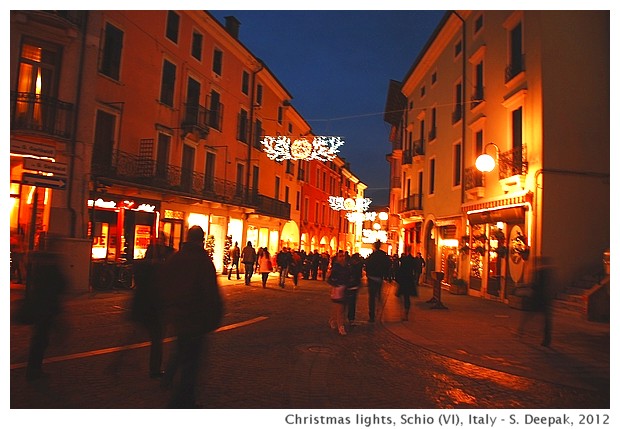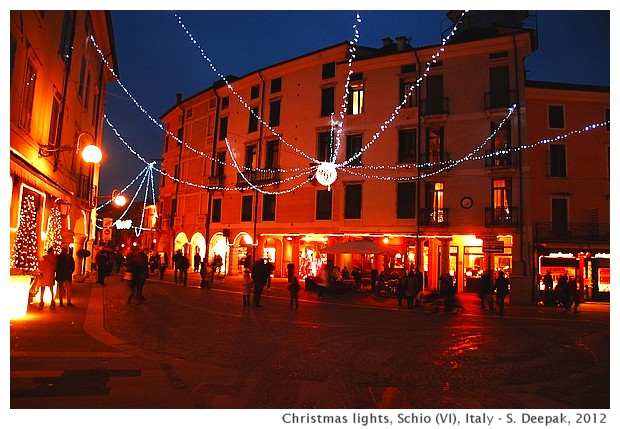 Schio, Italy: Are festivals just for buying and selling things? If you feel bored or tired with your gifts, today in your shining lights, sweets, friends, fun and laughter, include someone who is lonely or sad. Best wishes for Christmas.
स्कियो, इटलीः त्योहार क्या केवल खरीदने, बेचने के लिए हैं? अगर आप को त्योहार में मिली भेंटों में थकान और ऊब लगे, तो आज अपनी चमकती रोशनियों, मिठाईयों, मित्रों, हँसी ठहाकों में अपने साथ किसी उदास, अकेले व्यक्ति को भी जोड़ लीजिये. क्रिसमस की शुभकामनाएँ.
Schio, Italia: Le feste servono solo per comprare e vendere? Se senti stanchezza o noia nei regali, nelle tue luci, dolci, amici, risate e divertimento, includi qualcuno che è solo o triste. Tanti auguri di buon natale.
***