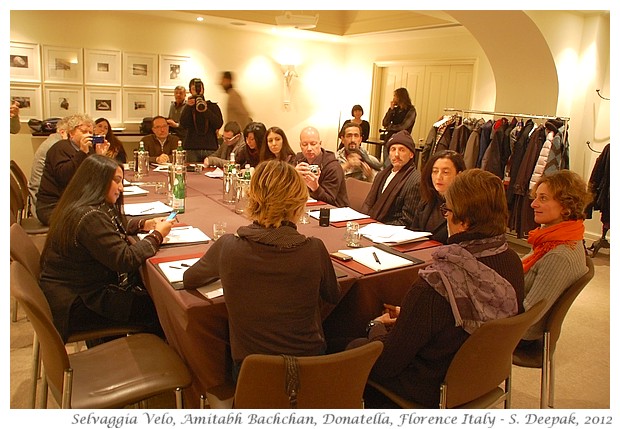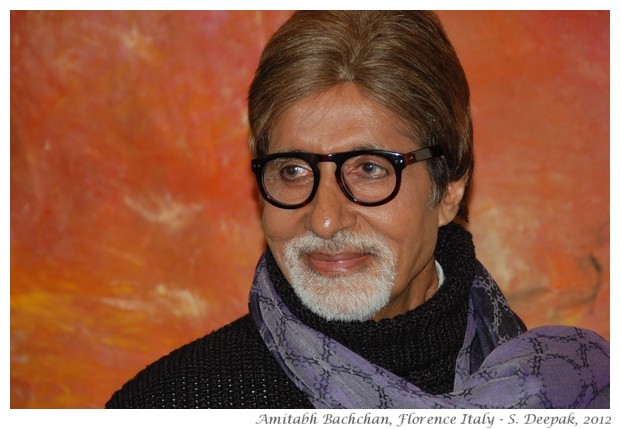 Florence, Italy: Yesterday evening, there was a press conference of Mr. Amitabh Bachchan for the "
River to River film festival
". The moment I saw him, I remembered "Anand". I have seen so many of his films, so why did I think of "Anand", I do not know. Modest and articulate, he answered each question patiently and in great detail. Even if there was nothing new in what he said, but then he must have given thousands of interviews and for anyone it is not possible to say something new all the time!
फ्लोरैन्स, इटलीः कल शाम को "
रिवर टू रिवर
" फिल्म फैस्टिवल के सन्दर्भ में अमिताभ जी यहाँ के पत्रकारों से मिले. उन्हें देखा तो मन में "आनन्द" की याद उमड़ आयी. इतनी फिल्में देखी हैं उनकी, तो "आनन्द" ही क्यों याद आयी, यह नहीं कह सकता. वह विनम्र और मृदुभाषी थे, साथ ही उन्होंने हर प्रश्न का धीरज के साथ बहुत विस्तार से उत्तर दिया. हालाँकि कुछ नयी बातें नहीं कहीं पर जाने जीवन में कितने हज़ार साक्षात्कार दिये होंगे उन्होंने, किसी भी इन्सान के लिए हर बार कुछ नया कहना कठिन भी होगा!
Firenze, Italia: Ieri pomeriggio, nell'ambito del festival del cinema indiano "
River to River
", c'era la conferenza stampa di Amitabh Bachchan. Quando l'ho visto, ho subito pensato al suo film "Anand". Ho visto molti di suoi film e perché mi è venuto in mente "Anand", non vi so dire. Modesto e eloquente, ha dato lunghe e pazienti risposte ad ogni domanda. Non ha detto niente di nuovo, ma poi immagino che avrà avuto migliaia di interviste e non deve essere facile per qualunque dire sempre cose nuove!
***