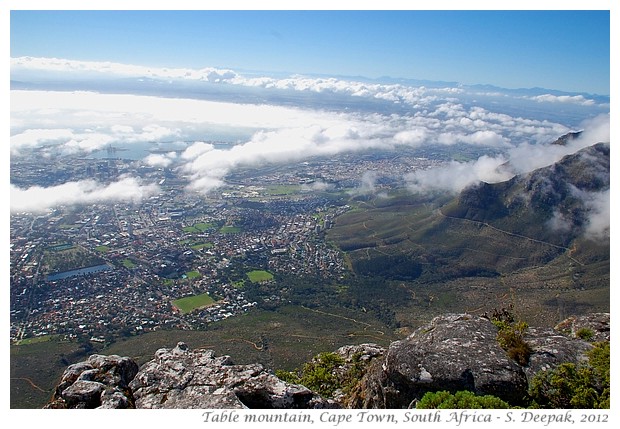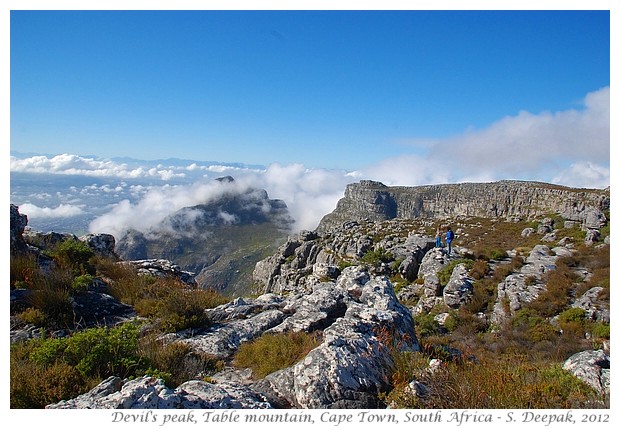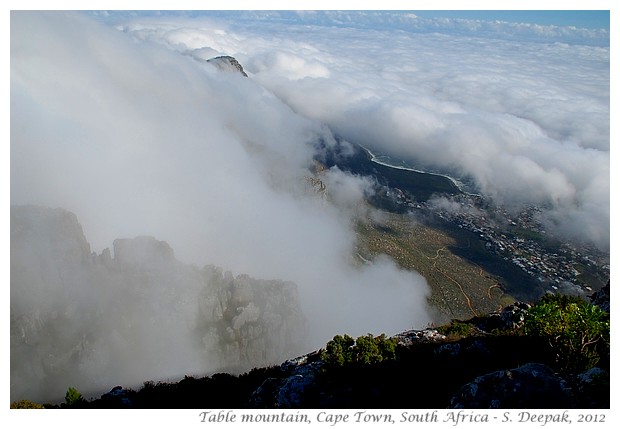 Cape Town, South Africa: From the top of Table mountain, glimpses of Cape Town city and sea shore through the clouds.
केपटाउन, दक्षिण अफ्रीकाः टेबल पहाड़ के ऊपर से, बादलों के बीच से झाँकता केप टाउन शहर और समुद्र तट.
Città del Capo, Sud Africa: Dalla montagna Table, attraverso le nuvole alcuni scorci della Città del Capo e della spiaggia.
***