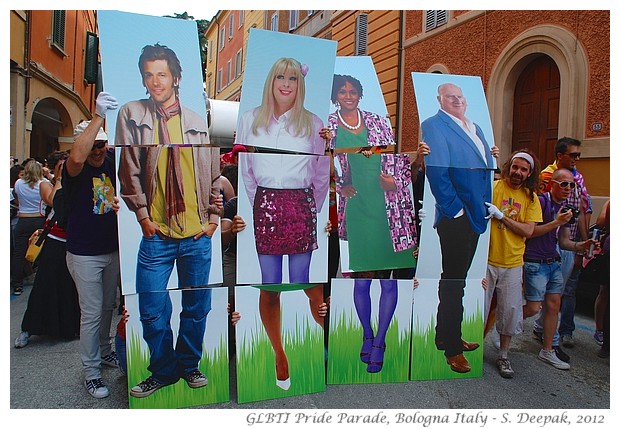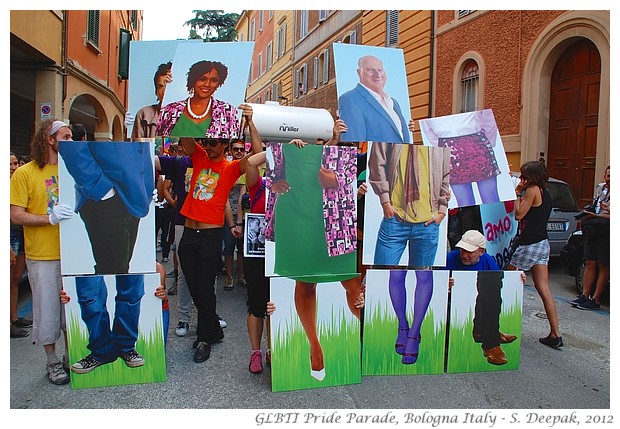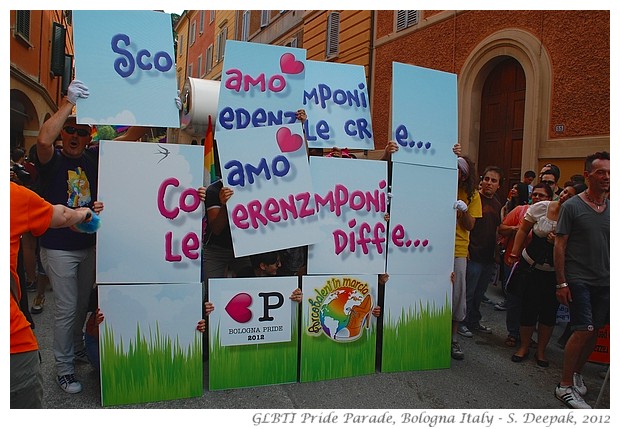 Bologna, Italy: The persons in today's images are saying that our social identities are imprisoned in cages of man, women, young, old, black, white, pants wearing, skirts wearing, etc. and ask you to have the courage to break these cages.
बोलोनिया, इटलीः आज की तस्वीरों के लोग कह रहे हैं कि हमारी सामाजिक पहचान नारी, पुरुष, जवान, बूढ़ा, काला, गोरा, पैंट वाला, स्कर्टवाली जैसी बातों के पिँजरों में बन्द है, उन्हें तोड़ने और बदलने का साहस कीजिये!
Bologna, Italia: Le persone nelle immagini di oggi parlano delle prigioni delle identità sociali chiuse nelle gabbie di maschio, femmina, giovane, vecchio, bianco, nero, porta pantaloni, porta gonne ecc. e chiedono di avere il coraggio di rompere queste gabbie.
***