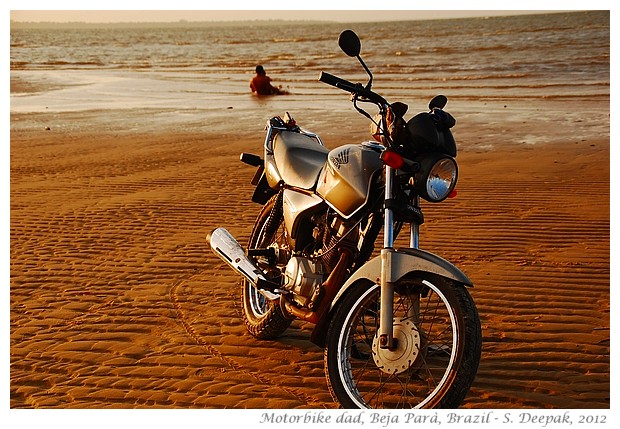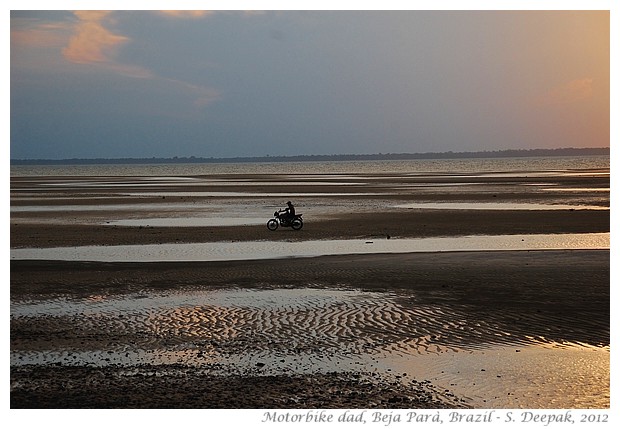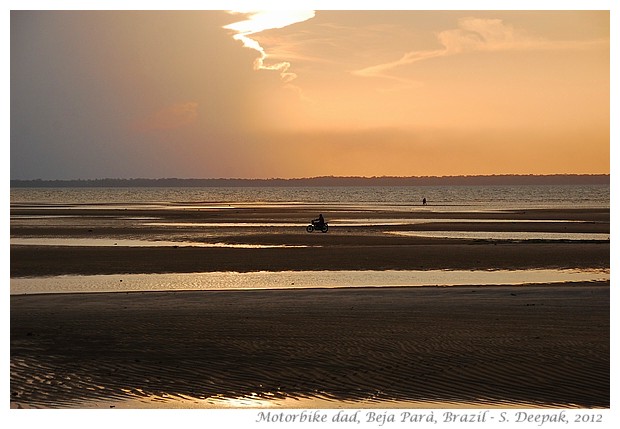 Beja, Parà, Brazil: The young man with the child came on his motorbike, they both took bath in the river, and as the sun started to go down, the two got on the motorbike and went back to home.
बेजा, परा, ब्राज़ीलः वह नवयुवक अपने छोटे बच्चे का साथ मोटरसाइकल पर आया, दोनो ने नदी में नहाया, फ़िर जब सूरज डूबने लगा तो बाप बेटा मोटरसाइकल पर बैठ कर घर की ओर चल पड़े.
Beja, Parà, Brasile: Il giovane con il bimbo aveva una moto, entrambi avevano fatto bagno nel fiume e mentre il sole tramontavano, loro si sono saliti sulla moto a partiti per la casa.
***