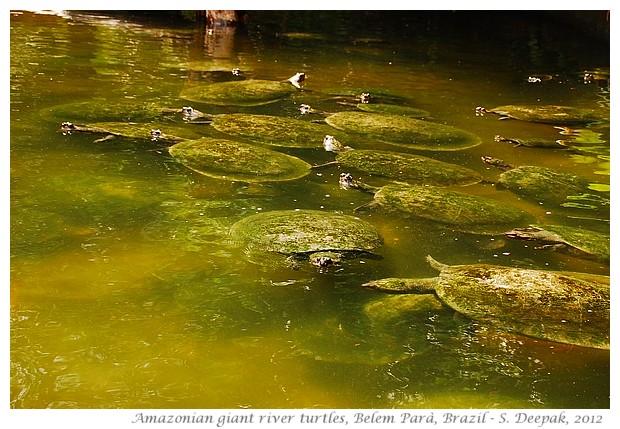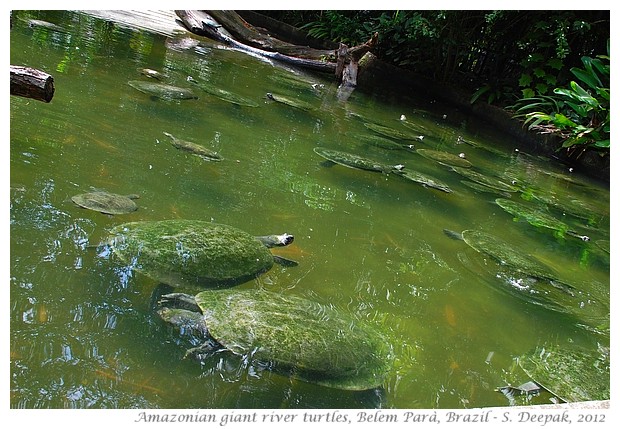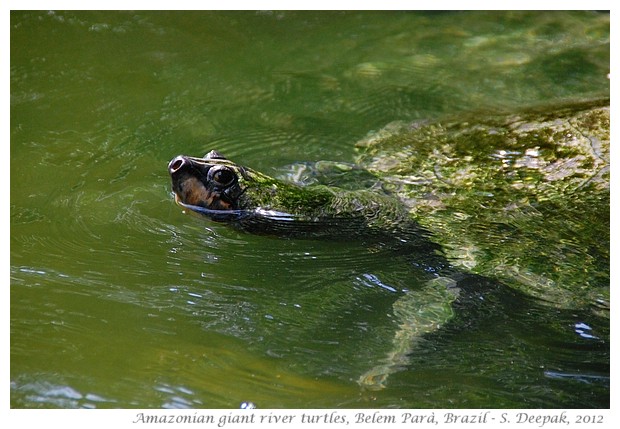 Belem, Parà, Brazil: The giant turtles of Amazon river seemed green in colour as their bodies and backs were covered with green algae.
बेलेन, परा, ब्राज़ीलः अमेज़न नदी के बड़े कछुए हरे रँग में रँगे लगते थे, क्योंकि उनके शरीरों और पीठों पर हरी काई जमी हुई थी.
Belem, Parà, Brasile: Le tartarughe giganti del fiume Amazzonia sembravano verdi perché i loro corpi e le schiene erano coperte da alghe verdi.
***