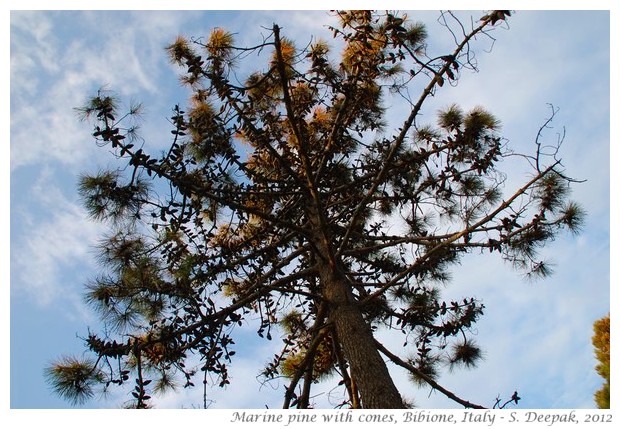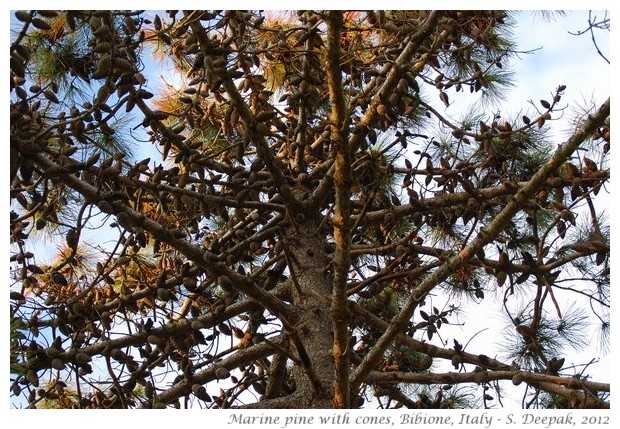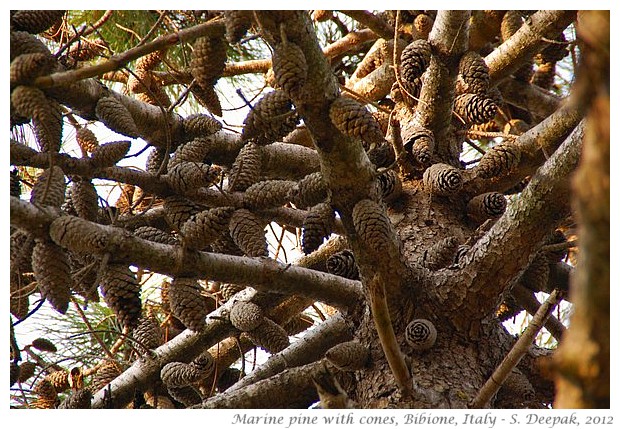 Bibione, Italy: Along the coast there were marine pine trees full of cones. The cones of marine pines do not have edible nuts, but these can be dried and painted to make decorations for Christmas trees.
बिबियोने, इटलीः सागर किनारे लट्टुओं से भरे समुद्री चीड़ के पेड़ थे. समुद्री चीड़ के लट्टुओं या शंकुओं के बीच में खाने वाले नेजे नहीं होते लेकिन इन्हें सुखा कर, रंग कर, क्रिसमस के पेड़ों पर सजाने के लिए प्रयोग कर सकते हैं.
Bibione, Italia: Lungo la costa c'erano pini marini pieni di coni. I coni dei pini marini non hanno pinoli, ma possono essere seccati e dipinti per fare decorazioni per l'albero di natale.
***