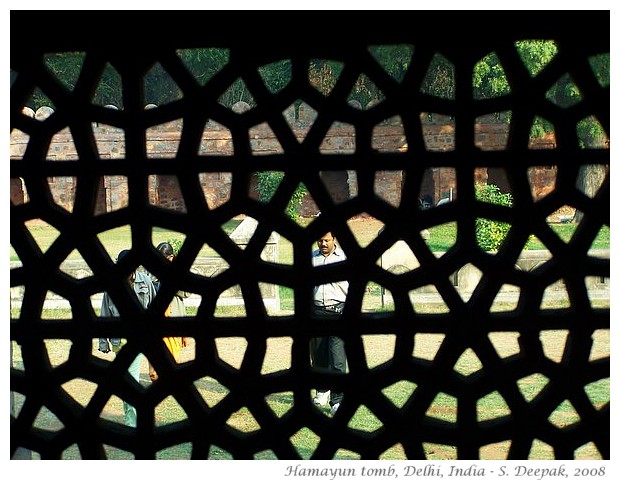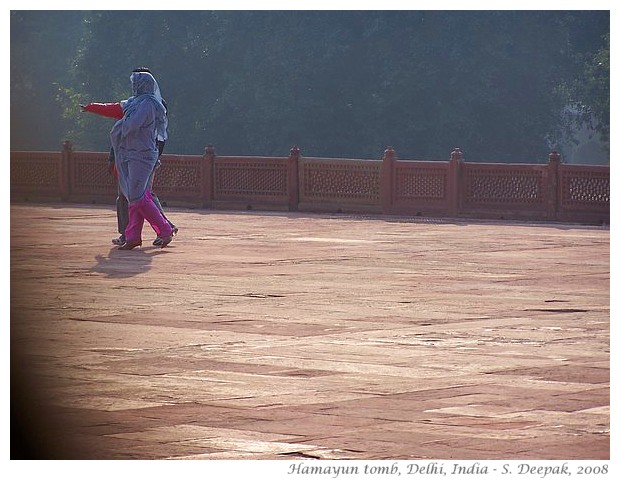 Delhi, India: Looking at the world, hidden behind a lattice, was a social prison, but it also had the advantage of feeling a current of wind in the hot summer days. The 3 images of people seen through a lattice are from Hamayun's tomb in Delhi.
दिल्ली, भारतः जालियों के पीछे से छुप कर बाहर देखने में सामाजिक नियमों की कैद तो थी, पर यह फायदा भी था कि गर्मी के दिनों में हवा की राहत मिलने का आभास होता था. लोगों की, जालियों के पीछे से खींची आज की यह तीनों तस्वीरें दिल्ली में हमायू के मकबरे से हैं.
Delhi, India: Guardare il mondo, nascosti dietro un reticolo, era una prigione sociale, ma aveva il vantaggio di far sentire le correnti d'aria nelle giornate calde d'estate. Le 3 immagini delle persone viste attraverso un reticolo sono dalla tomba di Hamayun a Delhi.
***