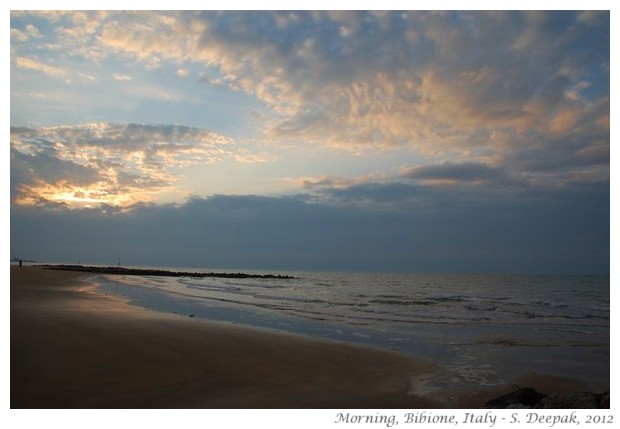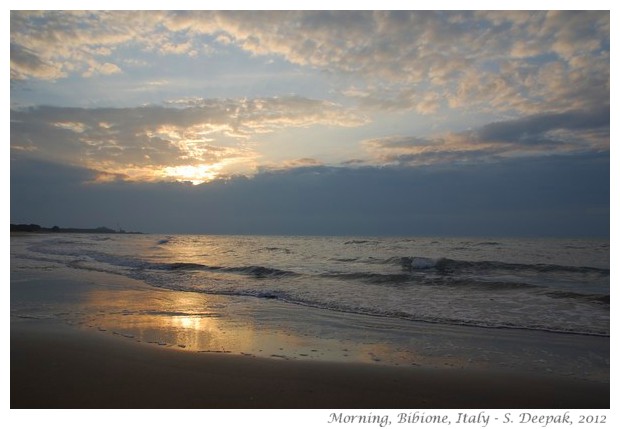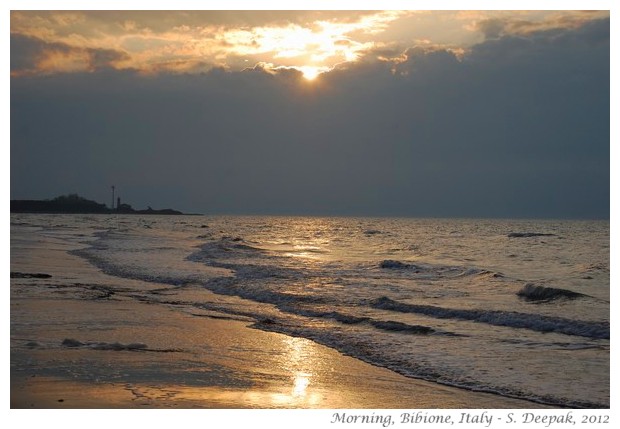 Bibione, Italy: Sea shore and the morning sun, when it peeped from behind the clouds, it spilled gold on the water.
बिबियोने, इटलीः सागर किनारे, सुबह का सर्य, बादलों के पीछे से झाँकता, और जल में स्वर्ण बिखर जाता.
Bibione, Italia: Mare e il sole di mattina, quando sbirciava da dietro le nuvole, spargeva oro sull'acqua.
***