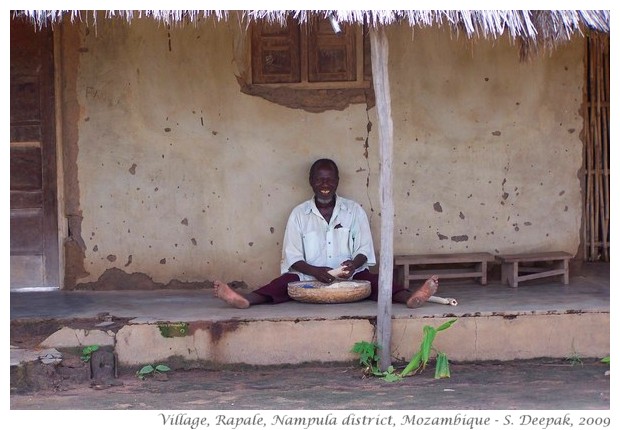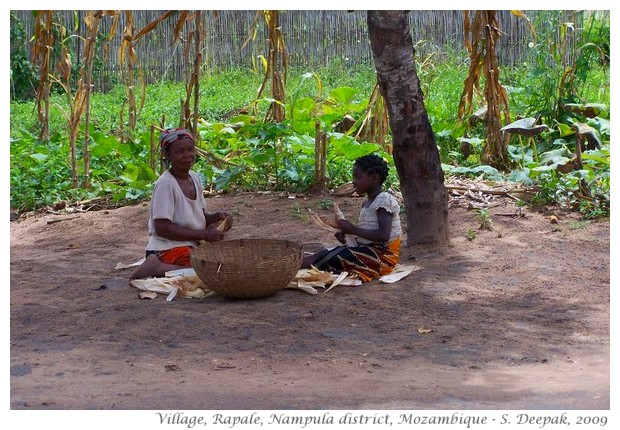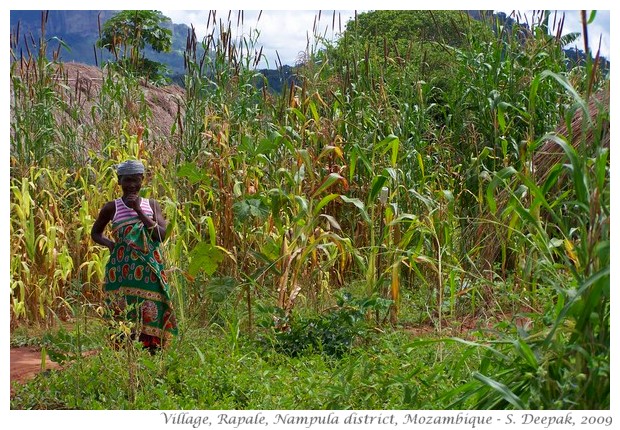 Nampula, Mozambique: People peeling corn and the corn field in northern Mozambique. In that village, even I had eaten a roasted corn, I remembered it when I looked at the pictures.
नमपूला, मोज़ाम्बीकः उत्तरी मोज़ाम्बीक के एक गाँव में भुट्टे छीलते लोग और भुट्टों के खेत. इस गाँव में मैंने भी भुना हुआ एक भुट्टा खाया था, तस्वीर देख कर यह बात याद आ गयी.
Nampula, Mozambico: Persone che separano i chicchi del granoturco e il campo di granoturco nel nord del Mozambico. In quel villaggio, anche io avevo mangiato un granoturco arrostito, quando ho visto le foto mi sono ricordato.
***