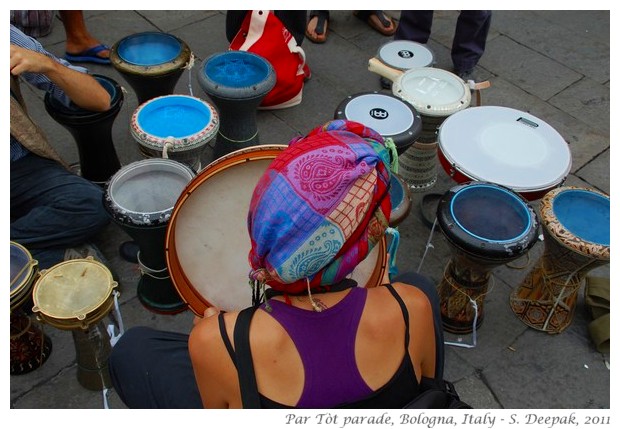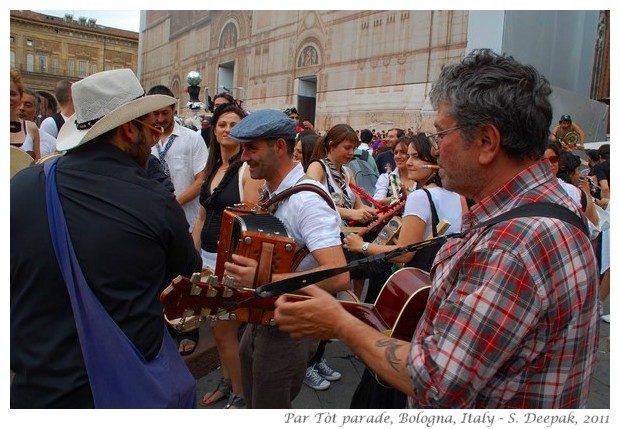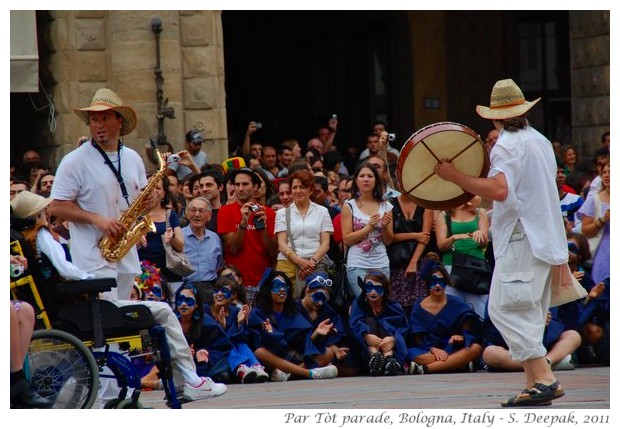 Bologna, Italy: With the rhythm of the music, the feet automatically start moving in the dance. You just need to remove a small fear from your heart, "what will people think" and abandon yourself to the joy.
बोलोनिया, इटलीः मस्ती भरा संगीत हो तो पाँव अपने आप नाचने के लिए थिरक उठते हैं. बस अपने मन से एक छोटा सा डर निकालने की ज़रूरत है कि "लोग क्या सोचेंगे" और मस्ती अपने आप आप की नसों में बहने लगेगी.
Bologna, Italia: Con il ritmo della musica, i piedi cominciano a ballare da soli. Devi soltanto togliere una piccola paura dal tuo cuore, "cosa penseranno gli altri" e lasciarti andare alla gioia.
***