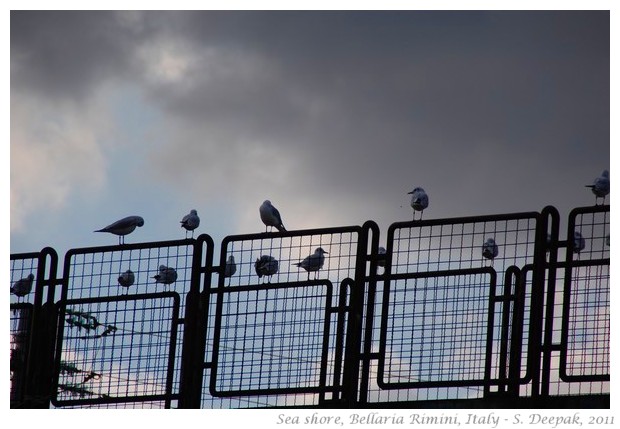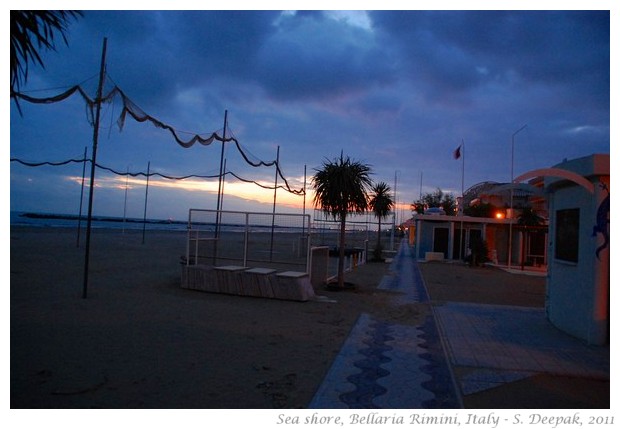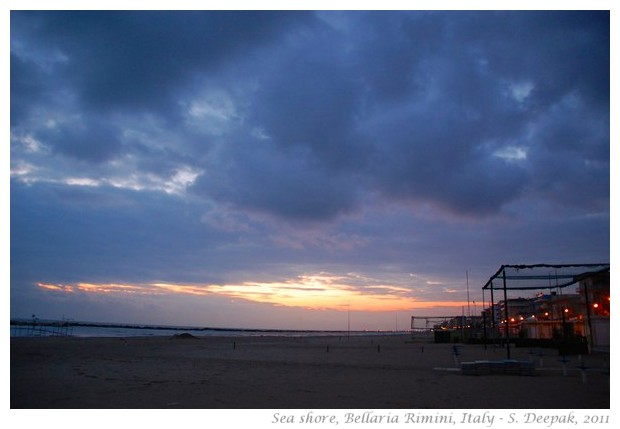 Bellaria, Italy: The sea shore in the early morning, moments before the rain and the storm, when the air suddenly becomes calm and still.
बेलआरिया, इटलीः सुबह के सागर तट पर बारिश और तूफ़ान से पहले के वह क्षण जब हवा कुछ देर के लिए शांत, स्थिर हो जाती है.
Bellaria, Italia: La spiaggia alla mattina, momenti prima della pioggia e del temporale, quando all'improvviso l'aria diventa calma e immobile.
***