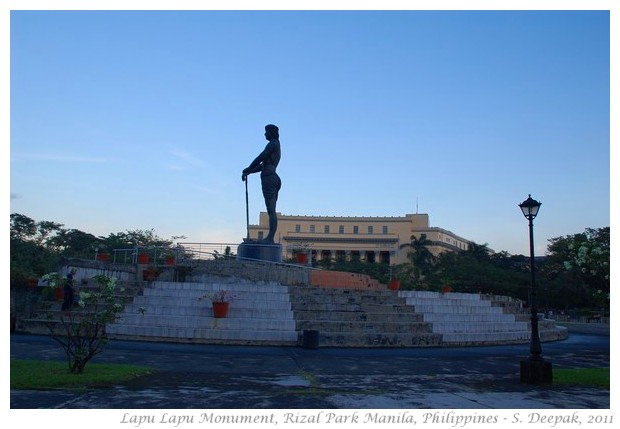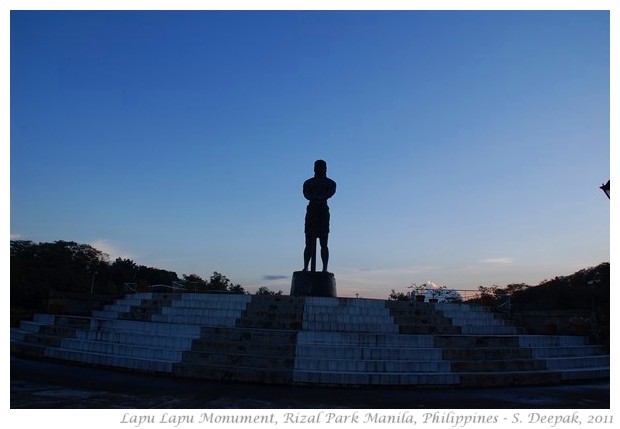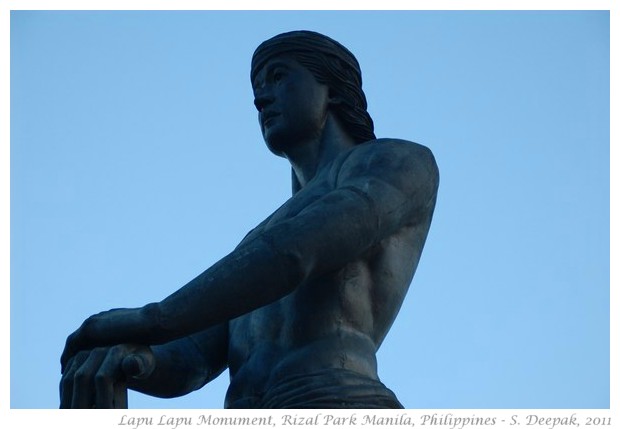 Manila, Philippines: The grand statue in the Rizal Park is of warrior Lapu Lapu, who had fought against the Spanish rulers for his country's freedom. It is also known as "Guard of liberty" monument.
मनीला, फिलीपीन्सः रिज़ल पार्क में लगी यह भव्य मूर्ति, देश की स्वतंत्रता के लिए स्पेनी शासकों से लड़ने वाले योद्धा लापू लापू की है. इसे "स्वतंत्रता का रक्षक स्मारक" के नाम से भी जाना जाता है.
Manila, Filippine: L'imponente statua nel Parco Rizal è del guerriero Lapu Lapu, il quale aveva lottato contro gli spagnoli per la libertà del suo paese. E' conosciuta anche come il monumento del "Guardiano della libertà".
***