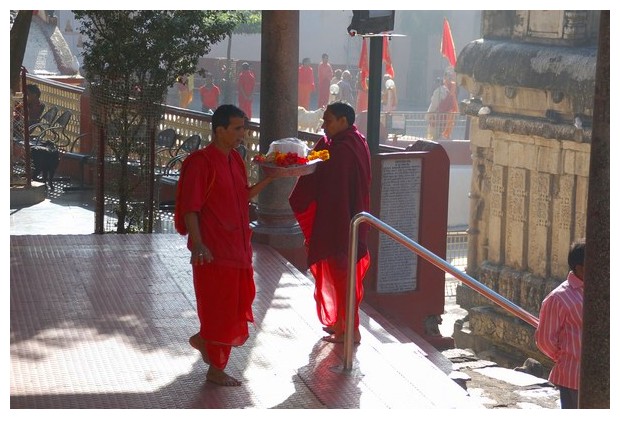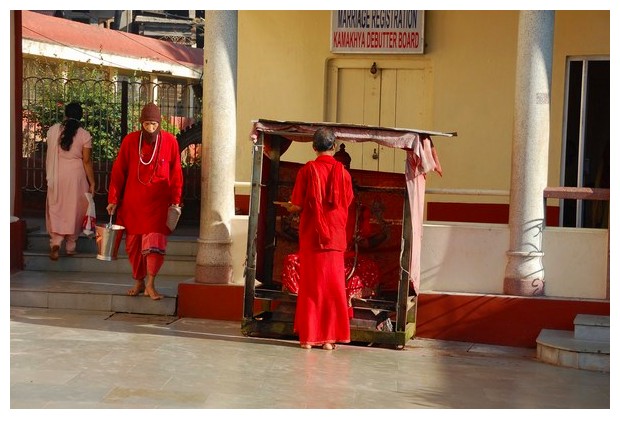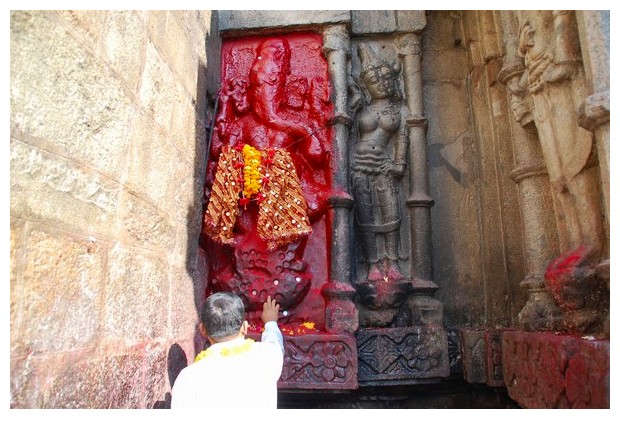 Guwahati, Assam, India: Red colour dominates in the temple of Kamakhya Devi at the top of a hill, even the priests dress in red. The deity in this temple is represented by the genital-reproductive organ of the Godess. This gives an idea that in the past in Hinduism, the attitudes towards women were open and progressive, that recognized women's right to sexuality.
गुवाहाटी, असमः पहाड़ी पर बना कामाख्या देवी के मंदिर में लाल रंग की प्रमुखता है, सभी पुजारी भी लाल वस्त्र ही पहनते हैं. इस मंदिर में देवी के प्रजनन अंग की पूजा होती है. जिससे लगता है कि पहले किसी समय में हिन्दू धर्म में नारी के प्रति विचार उदारवान और समनात्मक थे, जिनमें नारी यौनता को स्वीकारा और मानित किया जाता था.
Guwahati, Assam, India: Rosso predomina nel tempio della dea Kamakhya in cima ad una collina, dove anche i preti si vestono di rosso. In questo tempio, la dea è rappresentata dal suo organo genitale-riproduttivo. Ciò fa pensare che in passato induismo poteva avere una visione più progressiva della donna, nella quale si riconoscevano il diritto delle donne alla sessualità.
***