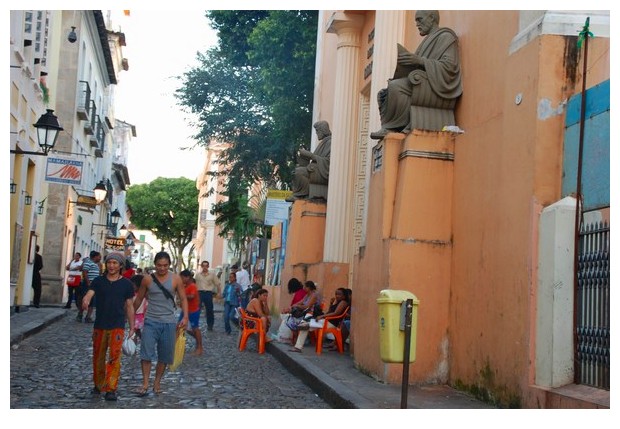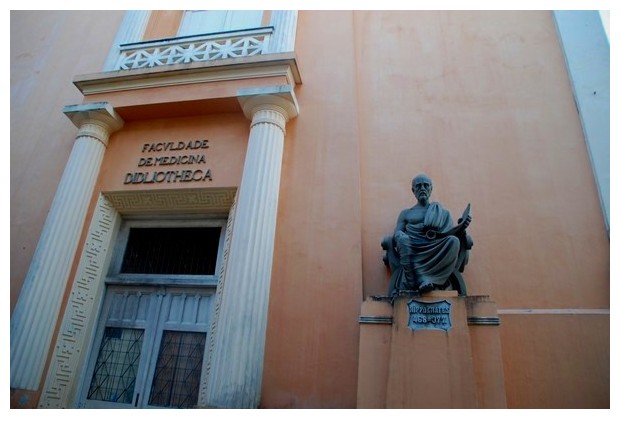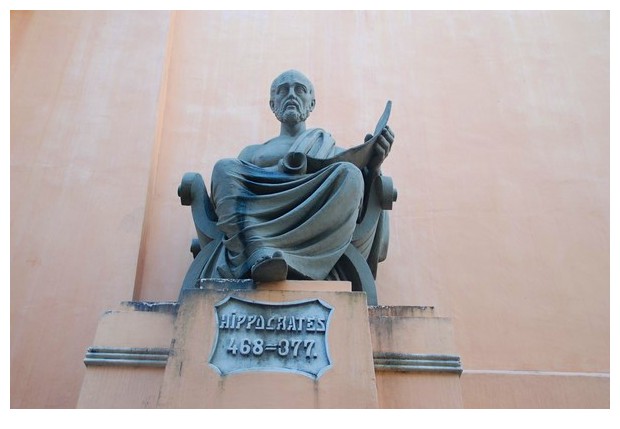 Salvador, Brazil: In the old part of the city, outside the old medical school, there is a statue of Hippocrates, who is considered father of modern medicine and on whose name all medical students take the oath of graduation.
साल्वादोर, ब्राज़ीलः शहर के पुराने हिस्से में चिकित्सा महाविद्यालय के बाहर ग्रीस के गुरु हिप्पोक्रेट की मूर्ति है जिन्हें आधुनिक चिकित्सा विज्ञान का गुरु माना जाता है और चिकित्सा की पढ़ायी स्माप्त होने पर जिनके नाम की शपथ सब चिकित्सक लेते हैं कि कभी जानबूझ कर किसी का बुरा नहीं करेंगे, कभी किसी की जान नहीं लेंगे, मरीज़ों में भेदभाव नहीं करेंगे, आदि.
Salvador, Brasile: Nella vecchia città, fuori dalla scuola di medicina, c'è la statua di Hippocrate, considerato il padre della medicina moderna e tutti i medici neolaureati giurano al suo nome per esercitare la professione con etica.