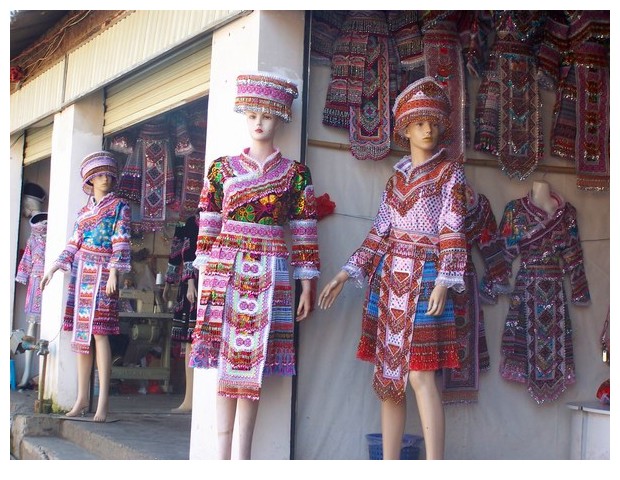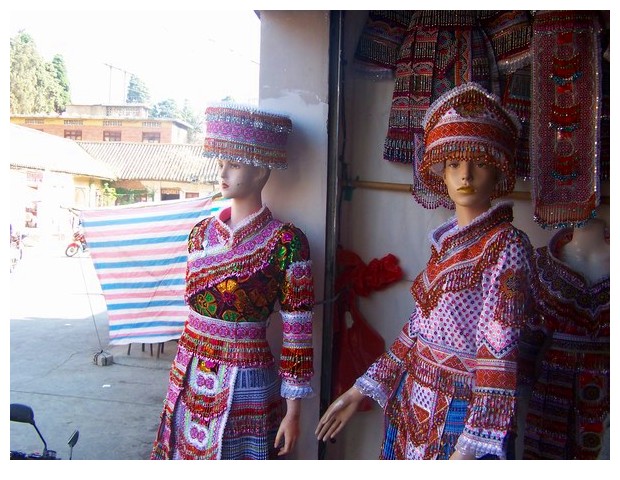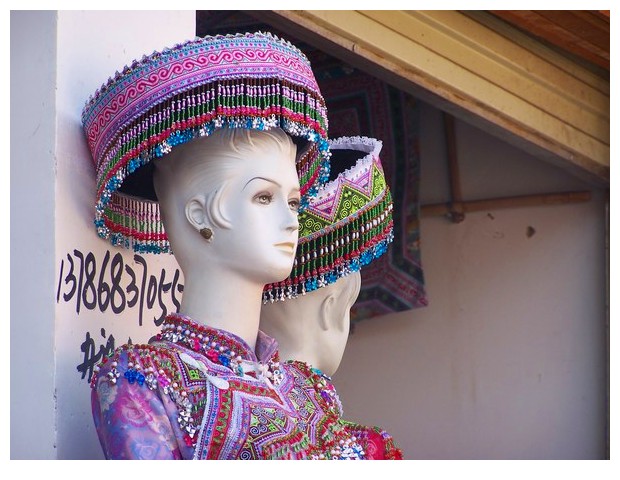 Yunnan, China: In Wenshan, near the Vietnam border, the traditional dresses of Miao ethnic group are very colourful. For selling these dresses to the tourists, they add colourful pearls and give them a more modern cut.
युन्नान, चीनः वियतनाम सीमा के पास के वेनशान शहर में म्याओ जनजाति के लोगों की पाराम्परिक पौशाक रंग बिरँगी होती है, लेकिन पर्यटकों को लिए, उस पर मोती आदि जोड़ कर और उसकी कटाई को कुछ आधुनिक बना कर बेचा जाता है.
Yunnan, Cina: A Wenshan vicino alla frontiera con il Vietnam, i vestiti tradizionali del gruppo etnico Miao sono molto colorati. Per vendere questi vestiti ai turisti, aggiungono perle colorate e li danno un taglio più moderno.