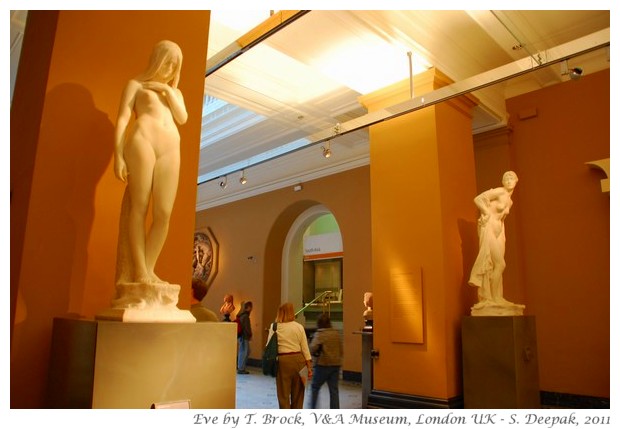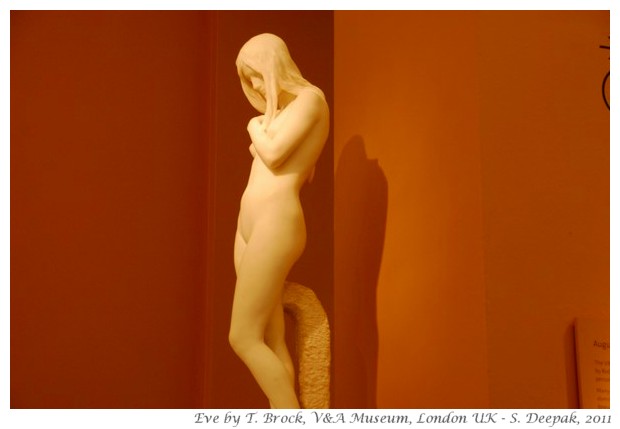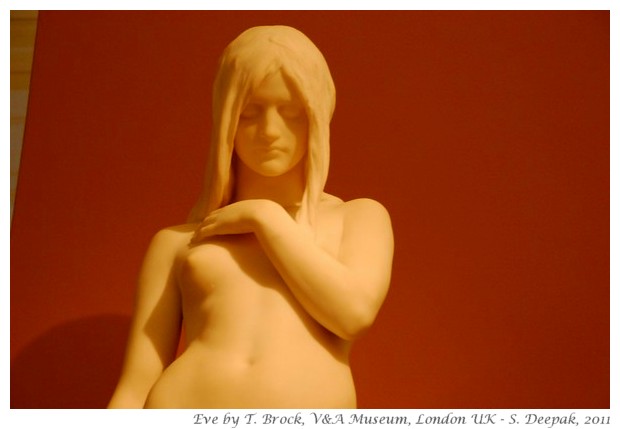 London, UK: This statue of Eve by British sculptor Thomas Brock was created in 1900. It seems to have influence of Victorian era, so that she seems ashamed of her nudity.
लंदन, ईग्लैंडः सन् 1900 में ब्रिटिश शिल्पकार थामस ब्रोक द्वारा बनायी गयी "प्रथम नारी" यानि हव्वा की इस मूर्ति में विक्टोरियन युग का प्रभाव है जिससे लगता है कि हव्वा को अपनी नग्नता पर शर्म आ रही है.
Londra, Gran Bretagna: Questa statua di Eva del scultore inglese Thomas Brook fu scolpita nel 1900. Sembra influenzata dall'epoca vittoriana per cui sembra che Eva si vergogna della propria nudità.
***