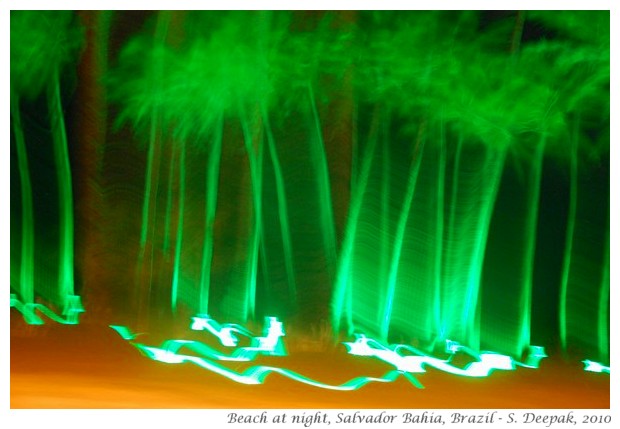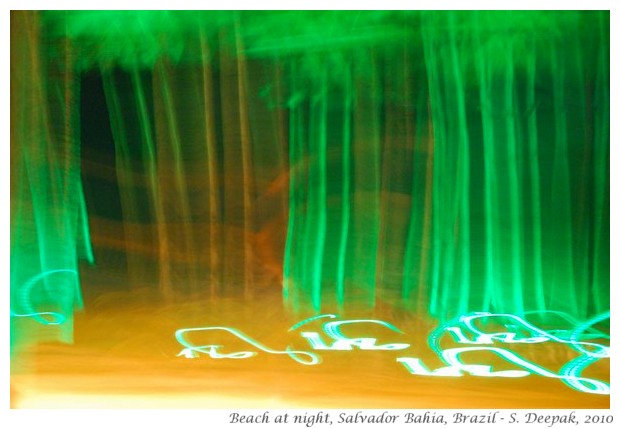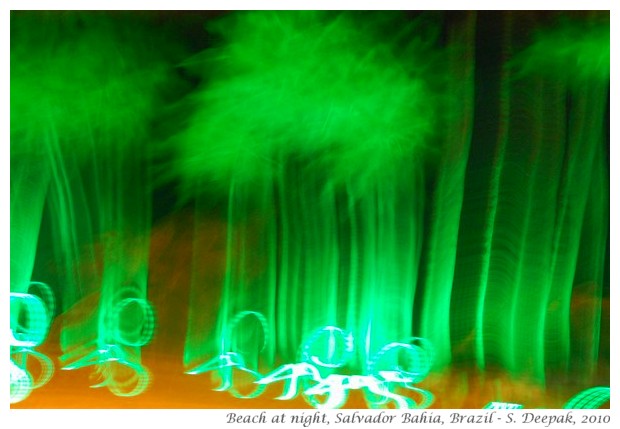 Salvador, Brazil: There were green lights under the coconut trees on the beach. Pictures of those trees and lights taken from the window of a moving car are like abstract paintings that I like very much.
साल्वादोर, ब्राज़ीलः समुद्र तट पर नारियल के पेड़ों के पास हरी रोशनियाँ लगी थी. रात को चलती कार की खिड़की से ली गयी उन पेड़ों और रोशनियों की तस्वीरों में अमूर्त कला थी जो मुझे बहुत अच्छी लगी.
Salvador, Brasile: Sulla spiaggia, c'erano delle luci verdi vicino agli alberi di cocco. Le foto di quegli alberi e delle luci dalla finestra di una macchina, sembrano quadri di arte astratta e mi piacciono molto.
***