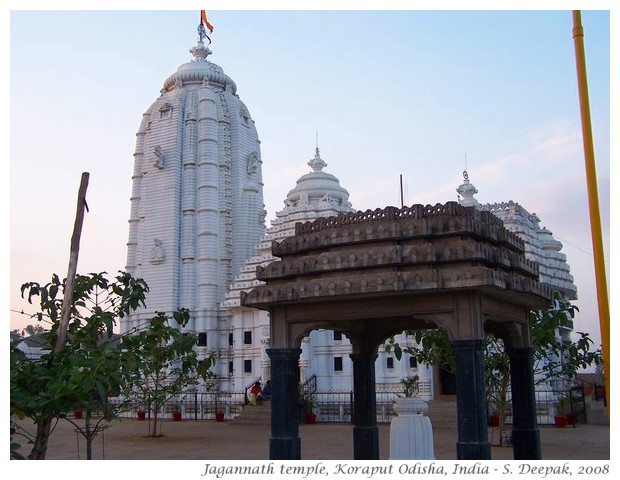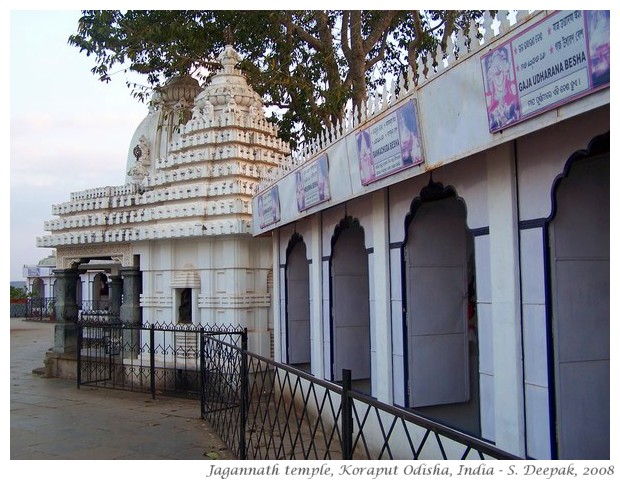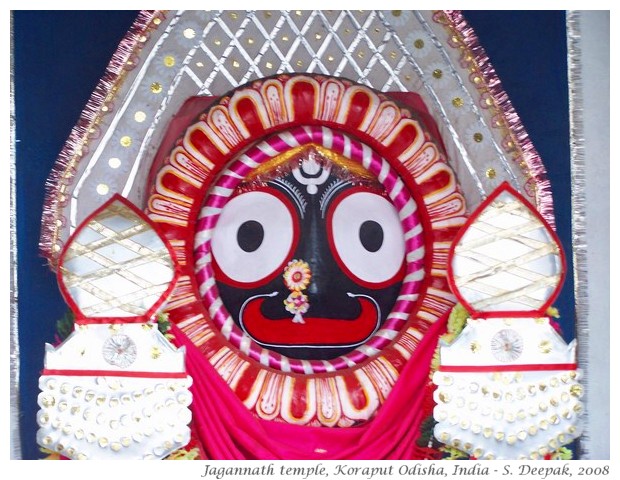 Odisha, India: For last many years, around the period of holi, I usually receive some bad news. This year, over the past few days there were many such sad news. That is why when yesterday I heard that the documentary film of my brother-in-law, Arun Chadha has received the national award, the joy was bigger. Today with best wishes for holi, some images from Jagannath temple of Koraput.
ओड़िशा, भारतः बहुत सालों से होली के आसपास बुरे समाचार ही मिलते हैं. इस बार तो ऐसे दुखद समाचारों की कतार ही लग गयी थी. इसलिए कल जब पता चला कि मेरे बहनोई अरुण चड्ढ़ा की डाकूमैंट्री फ़िल्म को राष्ट्रीय पुरस्कार मिला है, दुगनी खुशी हई. आप सब को होली की शुभकामनाएँ देने के लिए आज की तस्वीरें कोरापुट के जगन्ननाथ मन्दिर से.
Orissa, India: Da diversi anni, intorno alla festa di holi, ricevo delle brutte notizie. Quest anno, negli ultimi giorni, ho ricevuto molte notizie tristi. Così ieri quando ho saputo che mio cognato Arun Chadha ha ricevuto il premio nazionale per il suo documentario, mia gioia era doppia. Oggi, con gli auguri per la festa dei colori (holi), vi sono alcune immagini dal tempio di Jagannath a Koraput.
***