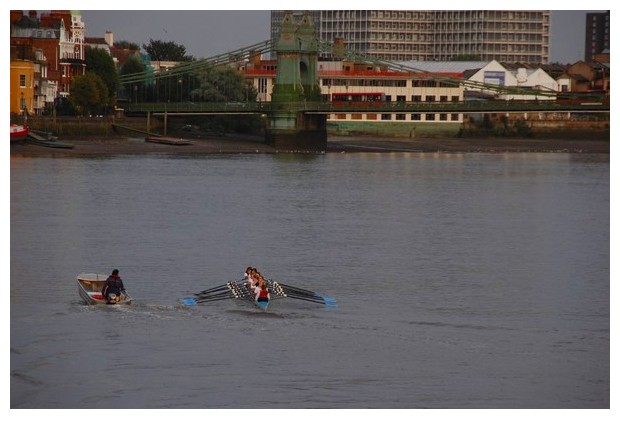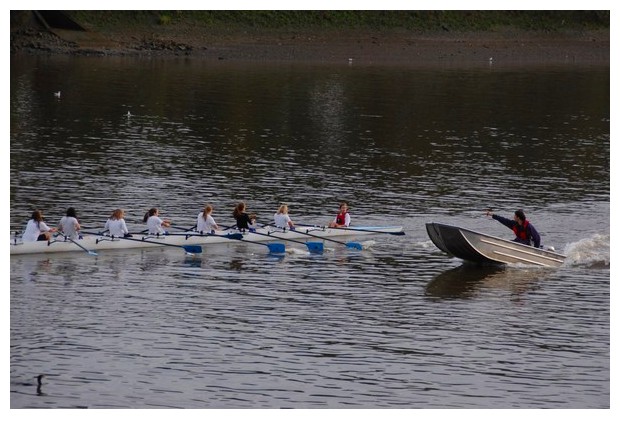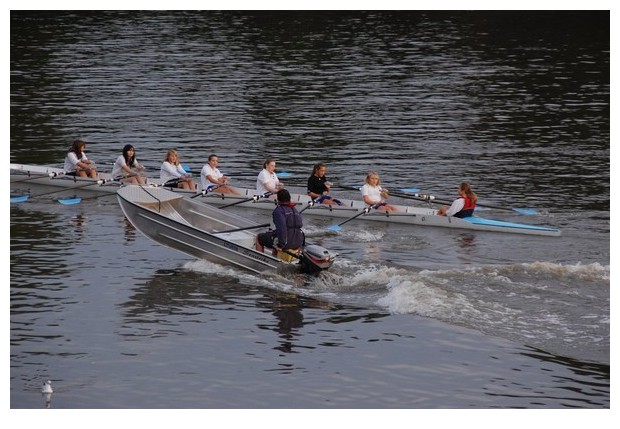 London, UK: When I saw the young women rowing on Thames, I thought they are preparing for the Olympic games that will be held in London in 2012.
लंदन, ब्रिटेनः थेम्स नदी पर नौका पर अभ्यास करती नवयुवतियों को देखा तो लगा कि अगले ओलिम्पिक खेलों की तैयारी शुरु हो गयी है, जो लंदन में 2012 में आयोजित होंगे.
Londra, Inghilterra: Quando ho visto le ragazze con la canoa sul Tamigi ho pensato che preparavano per i giochi olimpiadi che si terranno a Londra nel 2012.