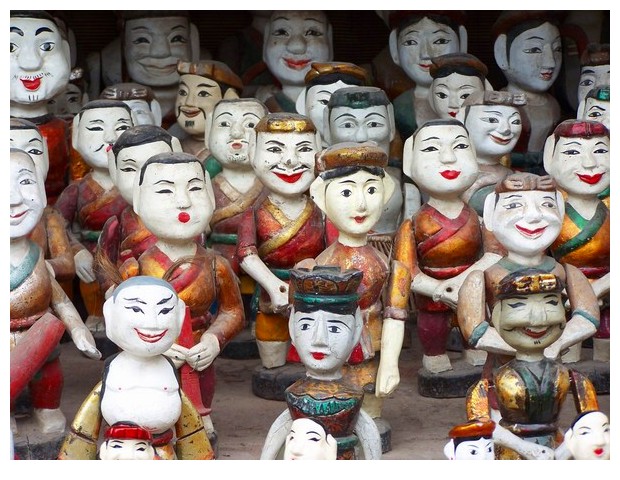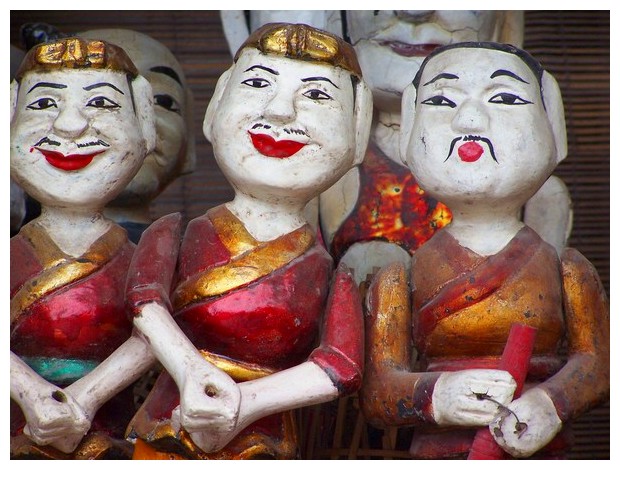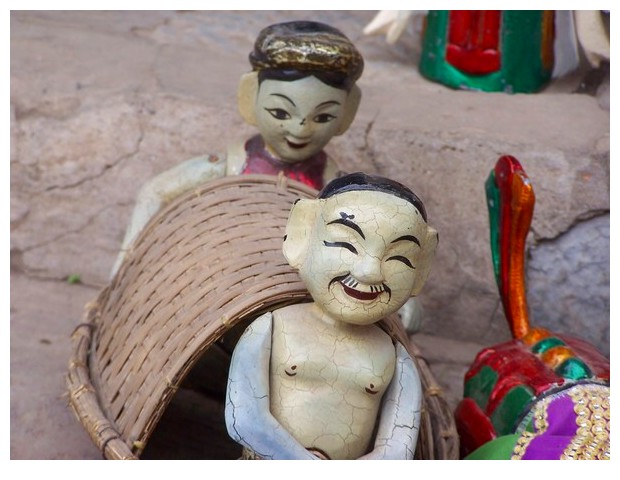 Vietnam: When there were no radios or TVs, puppet-theatre was an important medium to keep alive popular stories and traditions among people. Today, often such traditional artists do not find work or appreciation, and slowly such traditional art forms are becoming extinct. Vietnam had a traditional of puppet theatre on water. To save it from becoming extinct, they have a made a water puppet museum in the national capital, Hanoi.
वियतनामः उस समय जब टीवी या रेडियो नहीं थे, कठपुलियों के नाटकों के माध्यमों से हमारी प्राचीन लोककथाएँ और संस्कृति सामान्य जन में जीवित रहती थीं. आज इस तरह की पाराम्परिक कलाओं को जानने वालों को न काम मिलता है, न प्रतिष्ठा और धीरे धीरे यह कला पारम्पराएँ लुप्त हो रही हैं. वियतनाम में पानी पर तैरने वाली कठपुलियों के नाटक होते थे, उसे लुप्त होने से बचाने के लिए देश की राजधानी हानोई में विषेश जल कठपुतली संग्रहालय बनाया गया है.
Vietnam: Quando non vi erano radio o TV, le marionette erano un'importante mezzo per tenere vive le tradizioni e le storie popolari. Oggi, spesso gli artisti di queste forme tradizionali, non trovano lavoro o apprezzamento, e poco alla volte, questi arti tradizionali scompaiono. Vietnam aveva la tradizione di organizzare spettacoli di marionette sull'acqua. Per non perdere questa tradizione, hanno creato un museo delle marionette acquatiche a Hanoi, la capitale nazionale.