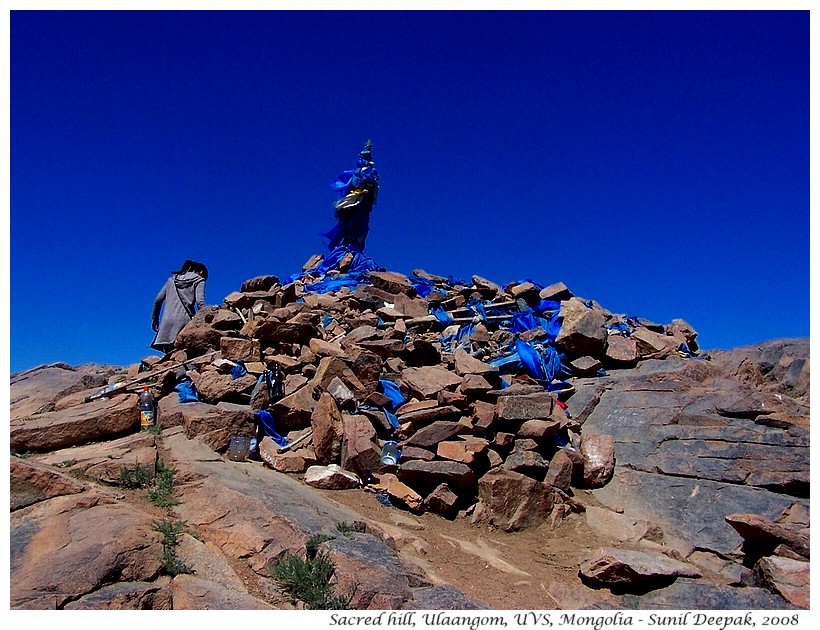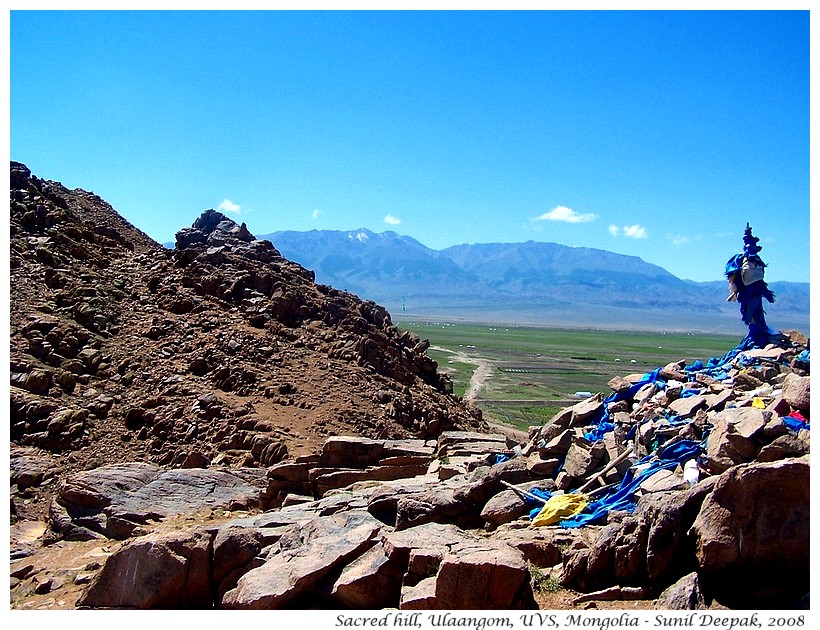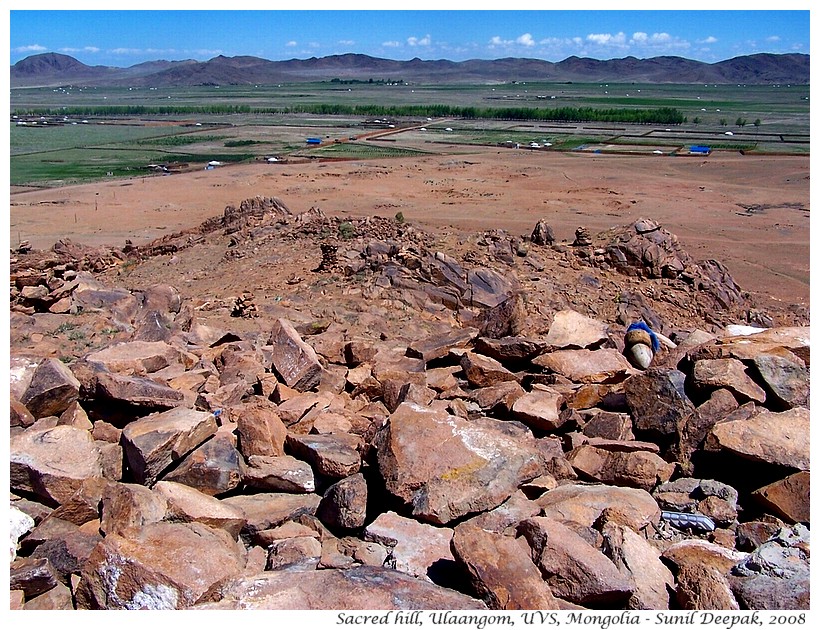 Ulaangom, Uvs, Mongolia: On the sacred mountain, you worship nature by placing a stone over another, offering a blue clothe and walking aound the stone mound.
उलानगोम, उव्स, मँगोलियाः पवित्र पहाड़ पर प्रकृति पूजा होती है, वहाँ एक के ऊपर दूसरा पत्थर रखते हैं, उस पर नीला कपड़ा चढ़ाते हैं और उसकी परिक्रमा करते हैं!
Ulaangom, Uvs, Mongolia: Sulla montagna sacra, per venerare la natura si mette una pietra sopra un'altra, si offre un panno azzurro e si fa un giro intorno al mucchietto delle pietre.
***