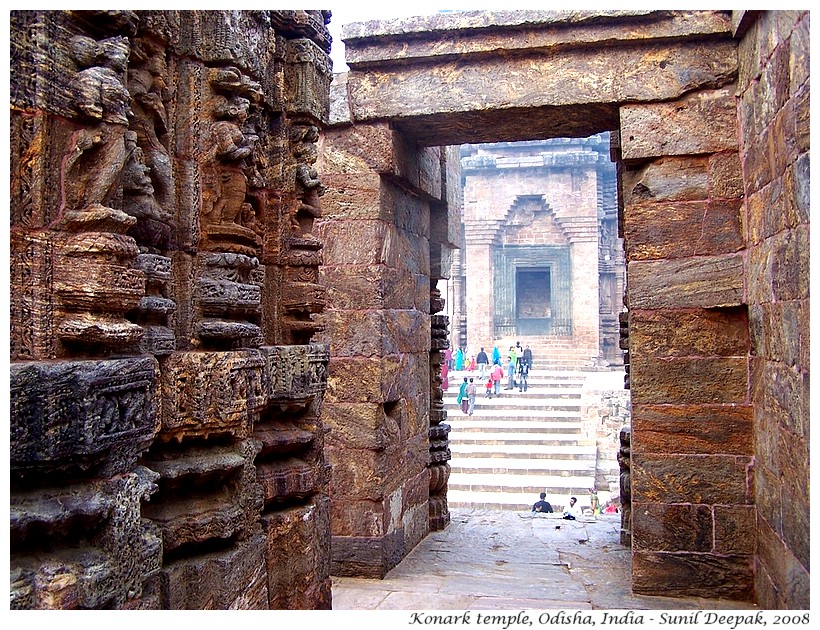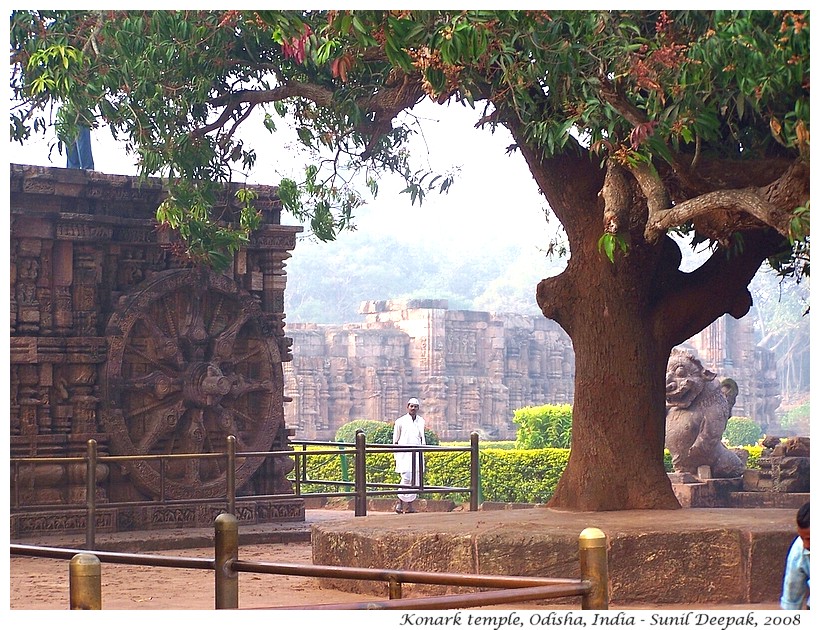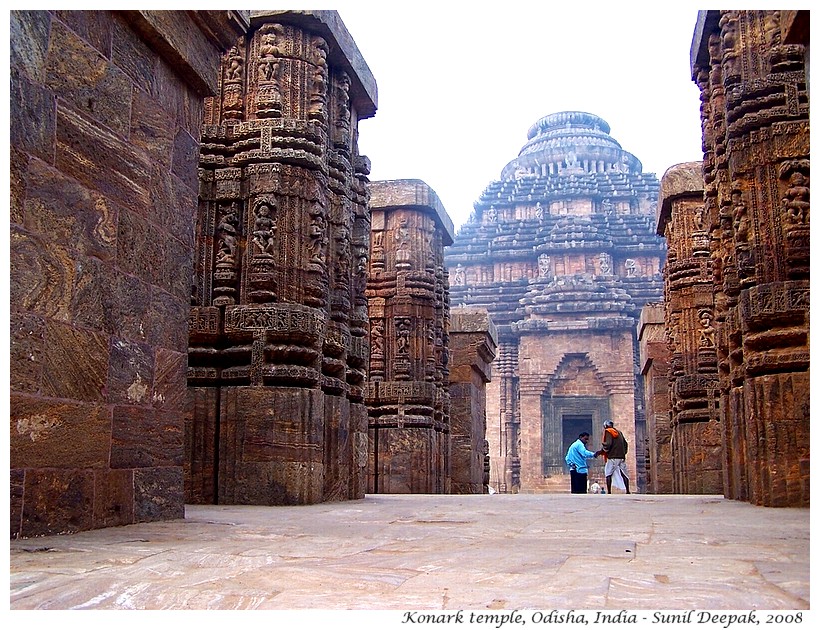 Konark, Odisha, India: Does culture depends upon university studies or it comes from urban living? When I think of the rural pilgrims at the Sun temple in Konark and its statues with explicit depiction of sex, I ask myself what do those pilgrims think about those sculptures? These are our prejudices that make us categorise people in slots and do not let us appreciate them as persons?
कोणार्क, ओडिशा, भारतः क्या सभ्यता विश्वविद्यालय में पढ़ने वालों में ही होती है, या फ़िर शहर में रहने से समझ में आती है? कोणार्क के सूर्य मन्दिर में गाँवों से आये तीर्थयात्री तथा वहाँ की मैथुन मूर्तियों के बारे में सोचता हूँ कि गाँव वाले तीर्थयात्रियों को इन्हें देख कर कैसा लगता होगा? यह पूर्वाग्रह हैं जिनकी वजह से हम लोगों को श्रेणियों में बाँटते हैं, वह सचमुच कैसे हैं यह नहीं समझना चाहते?
Konark, Odisha, India: Cultura dipende dagli studi universitari o dal fatto che vivi in una città piuttosto che in compagna? Quando penso ai pellegrini rurali al tempio del Sole di Konark e le sue statue con scene esplicite di sesso, mi chiedo che cosa pensano questi pellegrini di queste sculture? Sono i nostri pregiudizi che ci fanno catalogare le persone nelle scatole predestinate, senza voler capire come sono veramente?