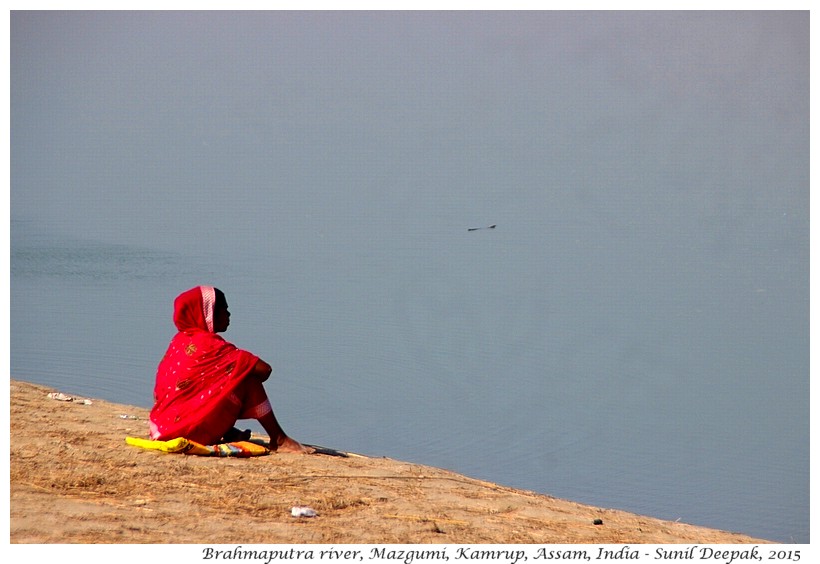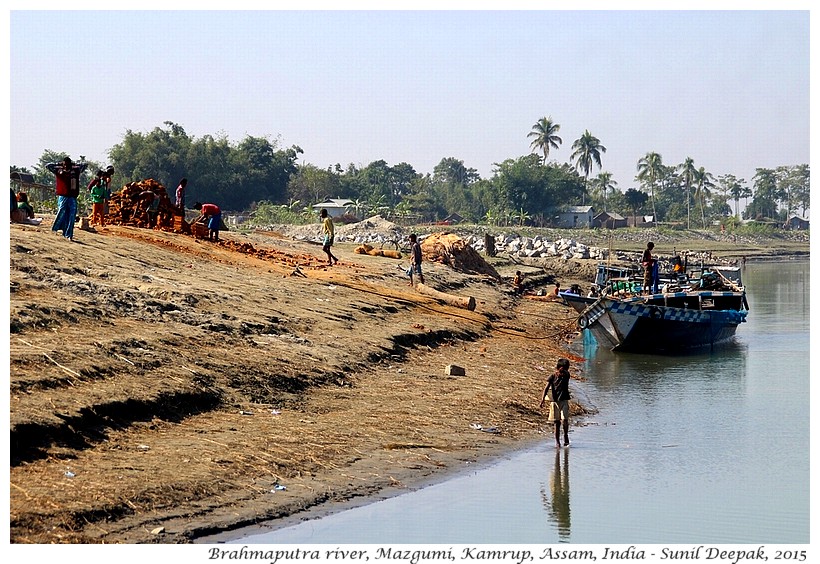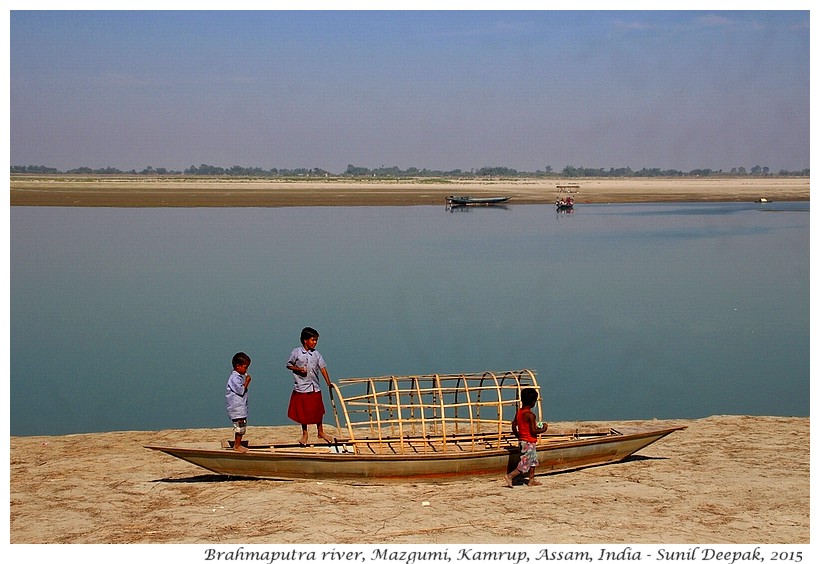 Kamrup district, Assam, India: At Mazgumi you can get a boat for going to the 20-25 inhabited islands in Brahmaputra river. Life on the islands is tough as the state services like electricity and health care are not available there. Every year during the rainy seasons, they get flooded. Today's images have the river bank at Mazgumi.
जिला कामरूप, असम, भारतः मज़गूमी से ब्रह्मपुत्र नदी के बीच बसे 20-25 द्वीपों के लिए नावें मिलती हैं. नदी के द्वीपों पर रहने वालों के जीवन कठिन हैं क्योंकि अधिकतर सरकारी जनसुविधाएँ वहाँ तक नहीं पहुँचती जैसे बिजली, चिकित्सा आदि. बारिश के दिनों में वहाँ के घर बाढ़ में डूब जाते हैं. आज की तस्वीरों में मज़गूमी से नदी का तट.
Distretto di Kamrup, Assam, India: A Mazgumi puoi prendere la barca per andare alle 20-25 isole abitate in mezzo al fiume Brahmaputra. La vita sulle isole non è facile perché non hanno i servizi statali come la corrente elettrica o i servizi sanitari. Ogni anno durante la stagione delle piogge le isole vanno sotto acqua. Le immagini di oggi hanno la riva del fiume a Mazgumi.
***