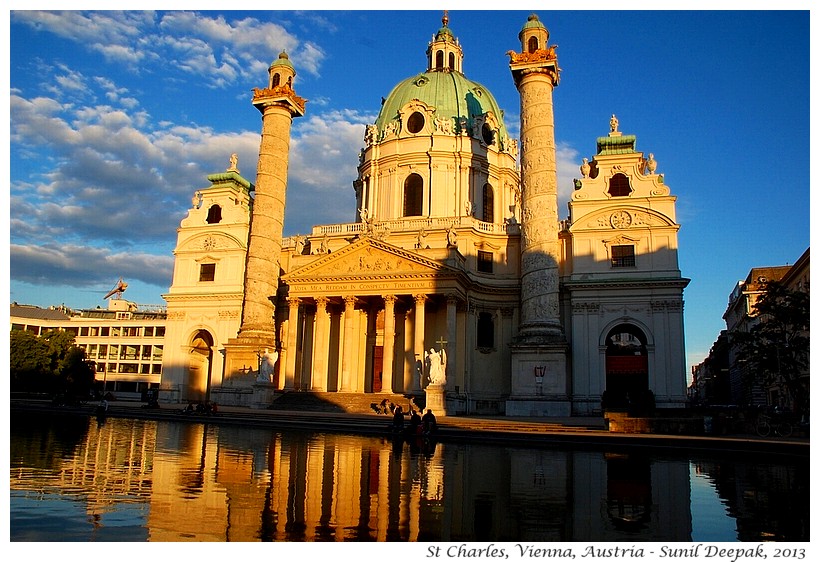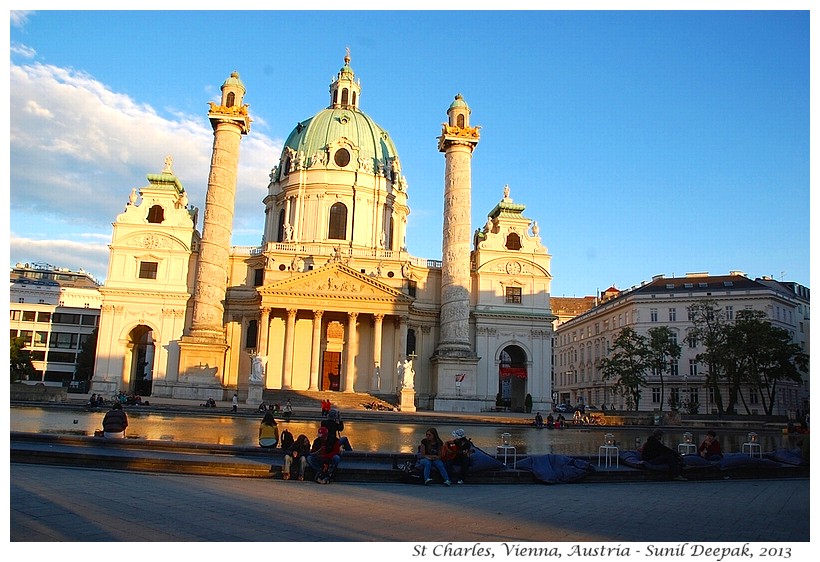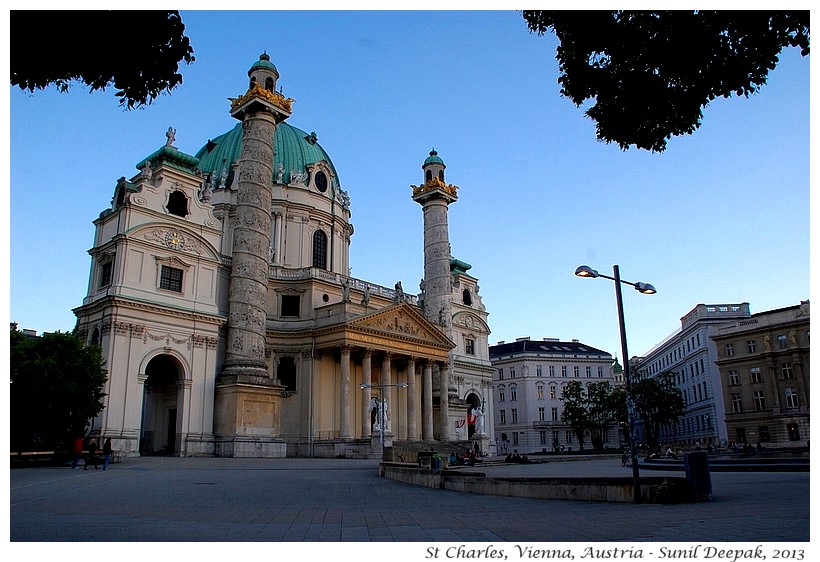 Vienna, Austria: When the afternoon meets the evening and the shadows become longer - St Charles church.
विएन्ना, आस्ट्रियाः जब दोपहर शाम से मिलती है, साये लम्बे होने लगते हैं - सैंट कार्ल गिरजाघर.
Vienna, Austria: Quando il pomeriggio incontra la sera e le ombre si allungano - la chiesa di San Carlo.
***