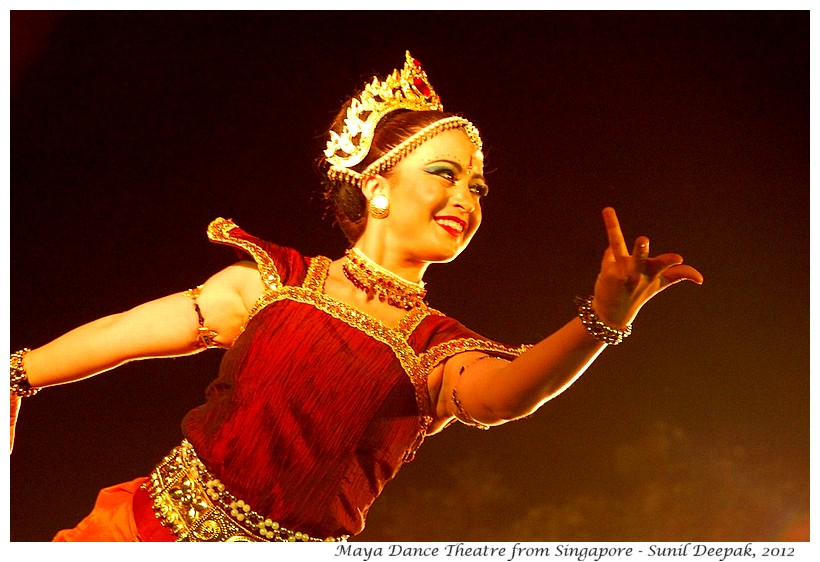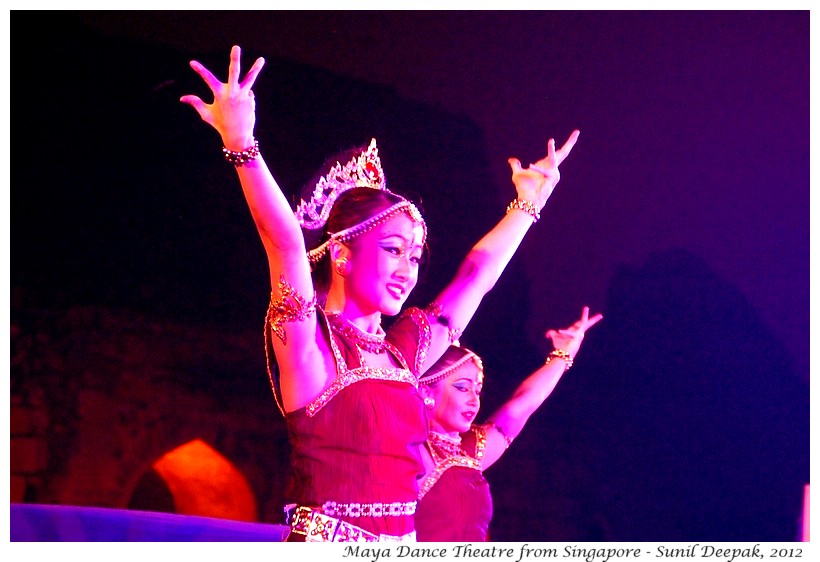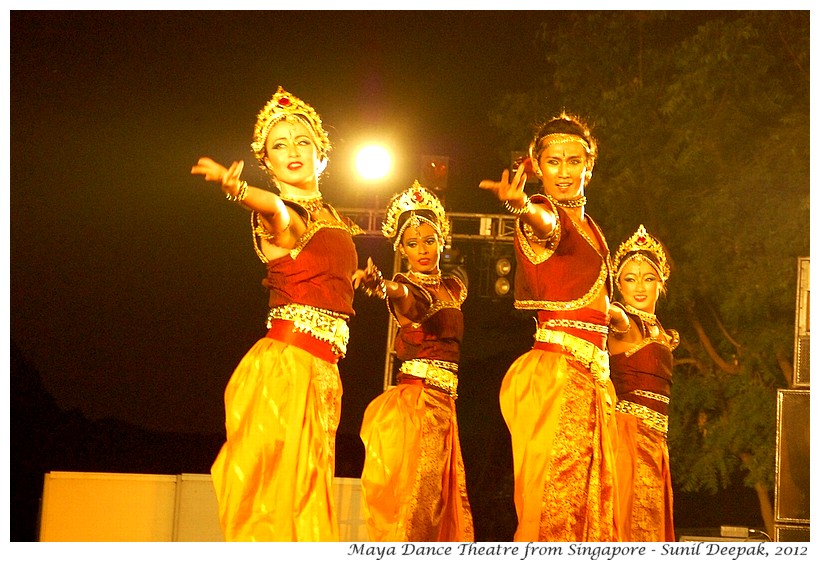 I had seen the dance performance of
Maya Dance Theatre
from Singapore in Delhi. Their dance had a nice fusion of contemporary dance and classical Bharatnatyam.
सिंगापुर के
माया थियेटर गुट
के नृत्य को दिल्ली में देखने का अवसर मिला था. उनके नृत्य में आधुनिक नृत्य तथा पाराम्परिक भरतनाट्यम का सुन्दर सम्मिश्रण था.
Avevo assistito allo spettacolo di danza del gruppo
Maya Dance Theatre
di Singapore a Delhi. La loro danza aveva mescolato molto bene lo stile di danza moderna alla danza classica Bharatnatyam.
***