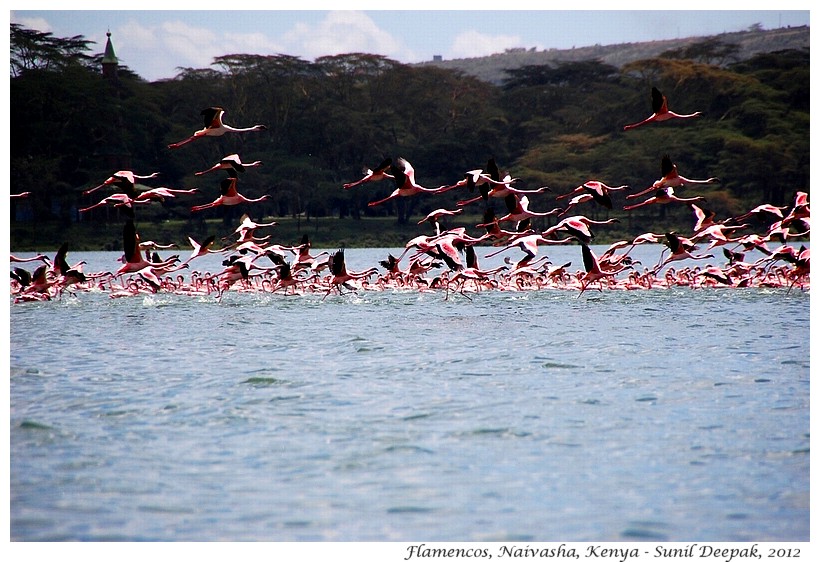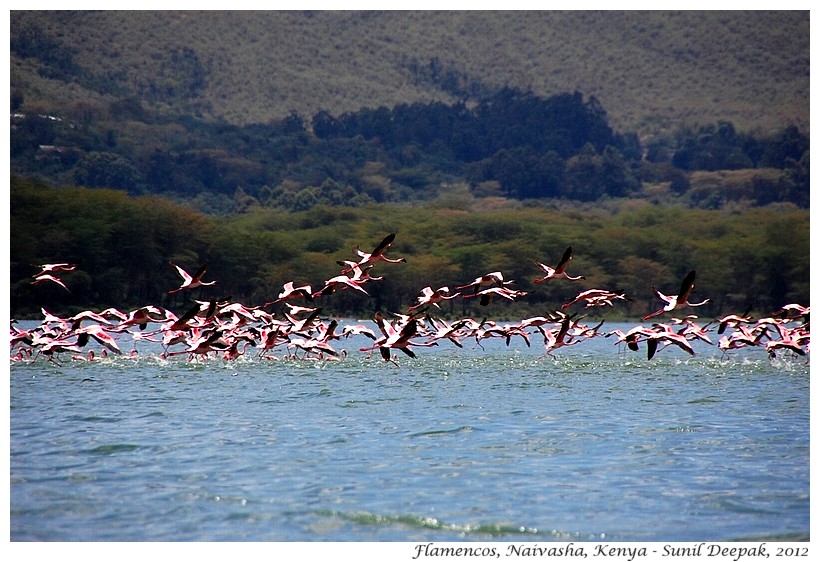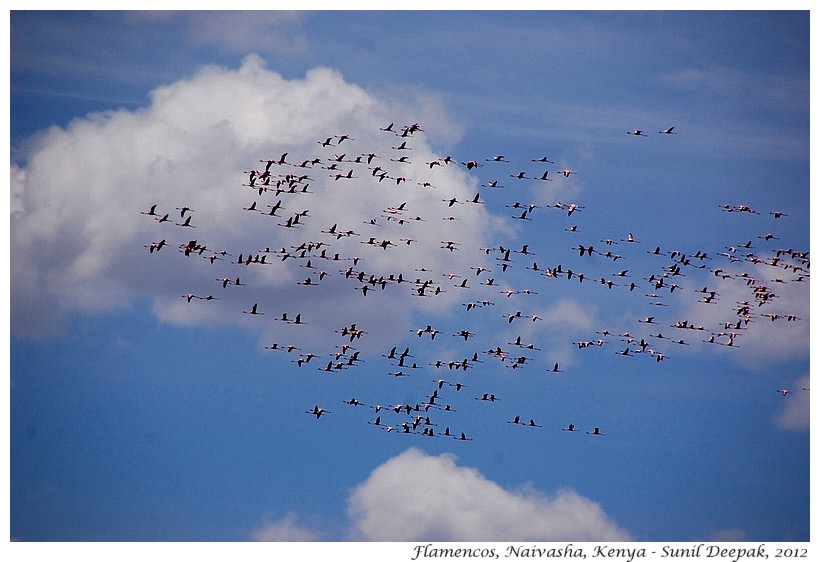 Naivasha, Kenya: As soon as our boat turned towards the group of pink flamingos in the lake, they flew away.
नईवाशा, कीनियाः जैसे ही हमारी नाव पानी में तैरते गुलाबी फ्लामिन्गो पक्षियों के झुँड की ओर मुड़ी, सब पक्षी उड़ कर दूर चले गये.
Naivasha, Kenia: Appena la nostra barca si era girata verso il gruppo di fenicotteri rosa nel lago, essi volarano via.
***