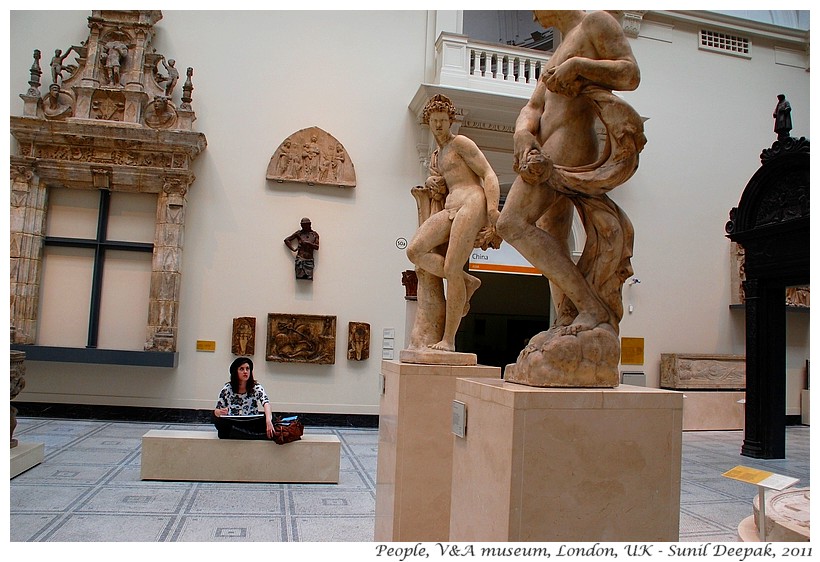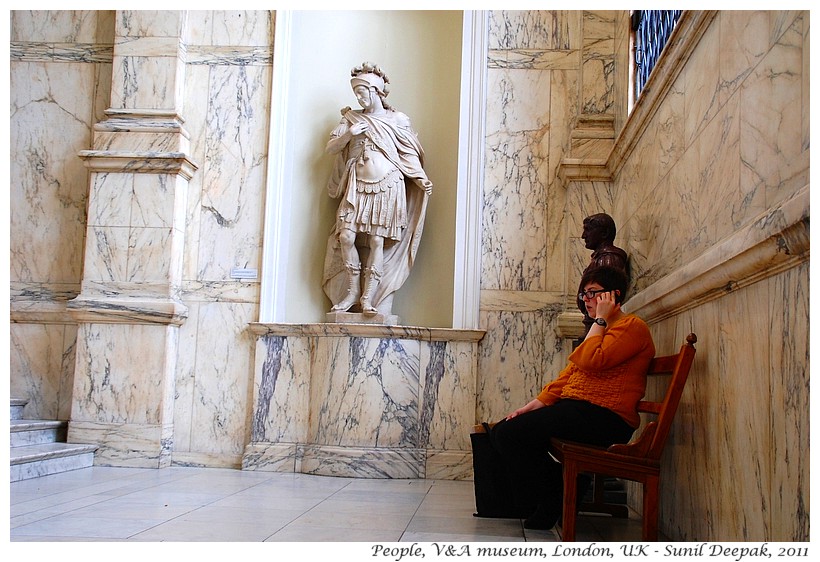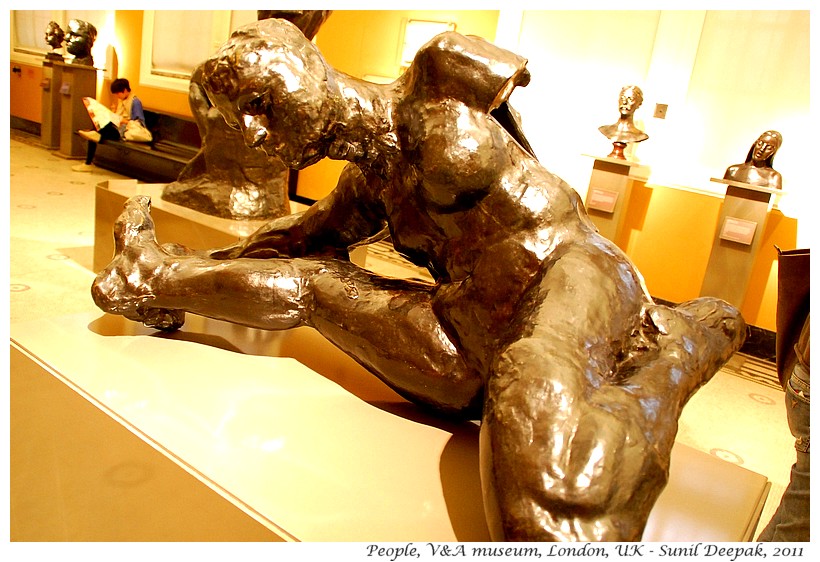 London, UK: I love museums and I like most persons who love museums. London has many of my favourite museums. If asked, I would have difficulties in choosing which is the one that I like most. Today's images are about people in the museum and all the images are from "V & A art museum".
लँडन, ब्रिटेनः मुझे संग्रहालय बहुत अच्छे लगते हैं और अधिकतर वह लोग भी अच्छे लगते हैं जिन्हें संग्रहालय अच्छे लगते हैं. लँडन में मेरी पसंद के कई संग्रहालय हैं. मेरे लिए यह तय कठिन है कि कौन सा मुझे सबसे अधिक अच्छा लगता है. आज की तस्वीरों का विषय संग्रहालय में घूमते व्यक्ति हैं तथा सभी तस्वीरें "वी एन्ड ए कला संग्रहालय" से हैं.
Londra, Gran Bretagna: Amo i musei e per la maggior parte, mi piaccione le persone che amano i musei. Londra ha diversi musei che mi piacciono molto. Farei fatica a decidere il mio favorito. I soggetti delle immagini di oggi sono le persone che visitano i musei e tutte le immagini di oggi sono dal "museo d'arte V & A".
***