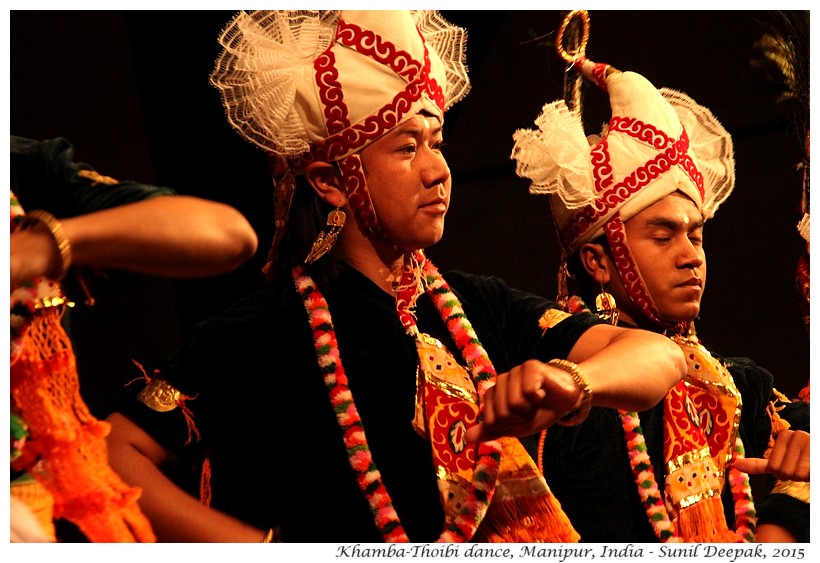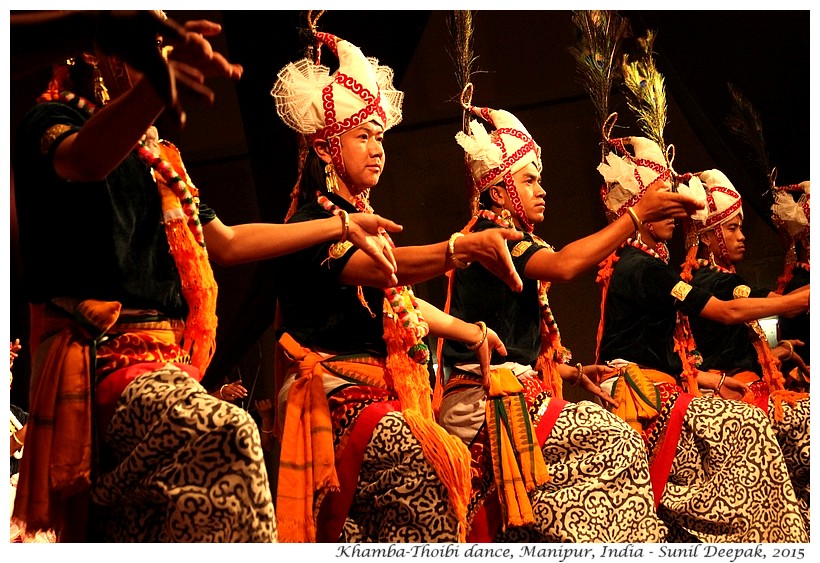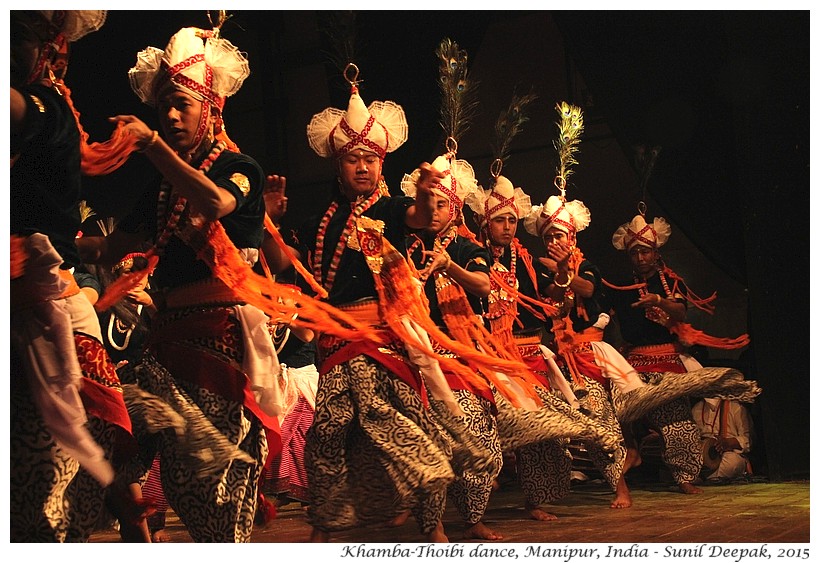 The Manipuri folk-dance "Khamba-Thoibi" tells the tragic love story of Khamba and Thoibi. They are married after overcoming a lot of difficulties. However, Khamba wants to test his wife's love. He puts on a disguise and tries to force himself on Thoibi. Afraid and angry, she kills him with a spear. Today's pictures show the beautiful costumes of the boys in this dance.
मणिपुर के खम्बा-थोईबी लोकनृत्य में खम्बा और थोईबी की दुखद प्रेमकथा है. बहुत कठिनाईयों के बाद उनका मिलन होता है. लेकिन खम्बा अपनी प्रेमिका के प्रेम की परीक्षा लेना चाहता है. वह भेष बदल कर आता है और थोईबी से जबरदस्ती प्रेम करने की कोशिश करता है. डरी और क्रोधित थोईबी उसे अपने भाले से मार देती है. आज की तस्वीरों में इस नृत्य में युवकों की सुन्दर पौशाकें.
La danza popolare del Manipur, "Khamba-Thoibi" presenta la tragica storia d'amore tra Khamba e Thoibi. Si sposano dopo molte diffcoltà. Ma Khamba vuole verificare l'amore della sua moglie. Si traveste e poi cerca di forzarsi sulla ragazza. Impaurita e arrabbiata lei l'uccide con una lancia. Le immagini di oggi mostrano i belli costumi portati dai ragazzi in questa danza.
***