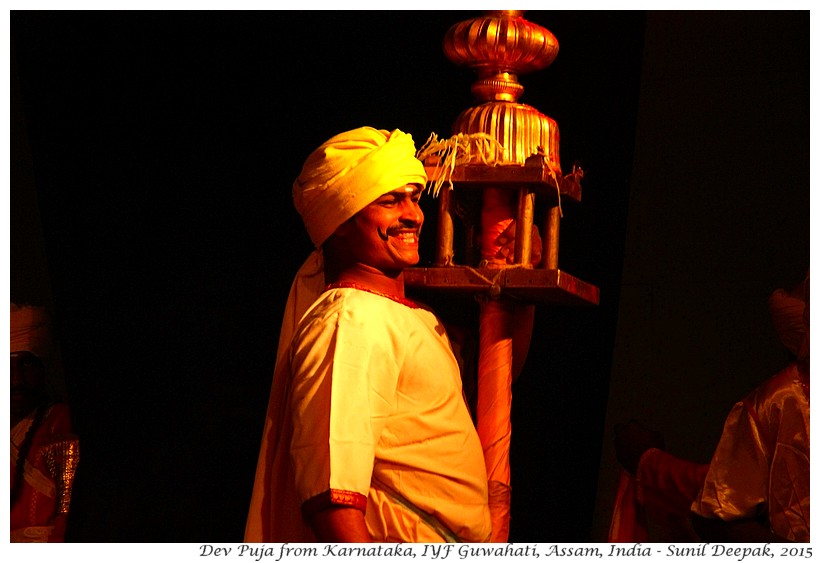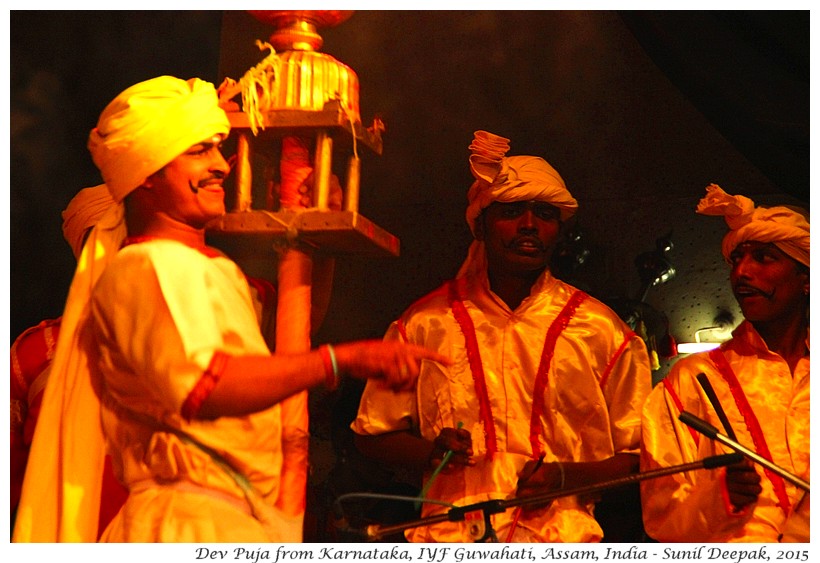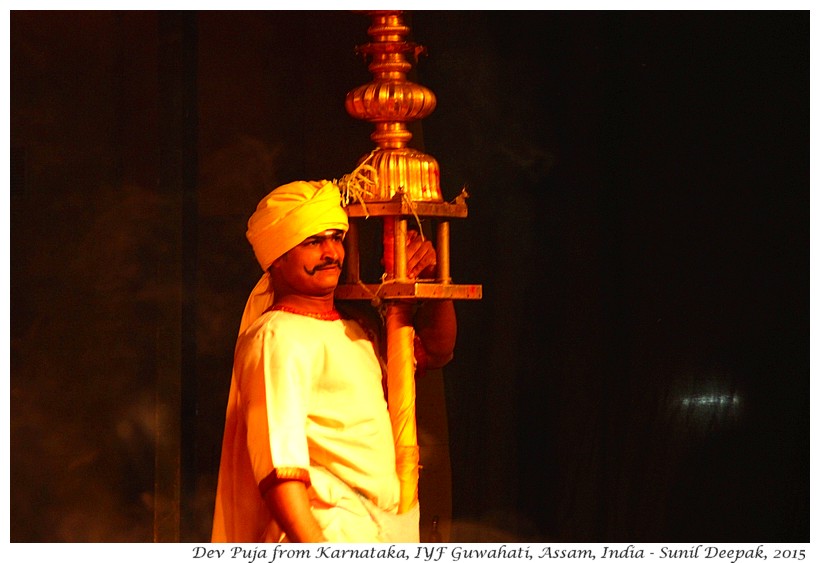 Guwahati, Assam, India: That young man was part of the Dev Puja folk dance from Karnataka in the India Youth Festival. His role was not important, he just had to stand on one side of the stage with a temple praye
r-co
lumn. His face expressed joy. Standing at his place, he moved in rhythm with the main dancers on the stage. To find happiness in whatever we get from life, is that something that we are born with or it is something that we choose to be?
गुवाहाटी, असम, भारतः वह नवयुवक भारतीय युवा फेस्टिवल में लोकनृत्यों के कार्यक्रम में कर्णाटक के देवपूजा नृत्य में था. कुछ विषेश नहीं करना था उसे, बस स्टेज के एक ओर हाथ में मन्दिर के पूजा स्तम्भ ले कर खड़ा होना था. उसके चेहरे से खुशी झलक रही थी. स्टेज पर नाचते मुख्य नर्तकों के साथ साथ वह अपनी जगह पर खड़ा झूम रहा था. जीवन में कुछ भी मिले, उसमें आनन्द खोज लेना, ऐसा स्वभाव हमें किस्मत से मिलता है या हम स्वयं यह चुनते हैं कि हमें कैसा होना है?
Guwahati, Assam, India: Al festival indiano dei giovani, lui era parte di un gruppo dal Karnataka che ballavano la danza Dev Puja. Suo ruolo non era importante, doveva solo stare da una parte sul palcoscenico con una colonna di preghiera del tempio. La sua faccia esprimeva felicità. Insieme ai danzatori principali, stando al suo posto il suo corpo si muoveva in ritmo. La capacità di trovare gioia in quello che riceviamo dalla vita è qualcosa con cui si nasce o siamo noi che la scegliamo?
***