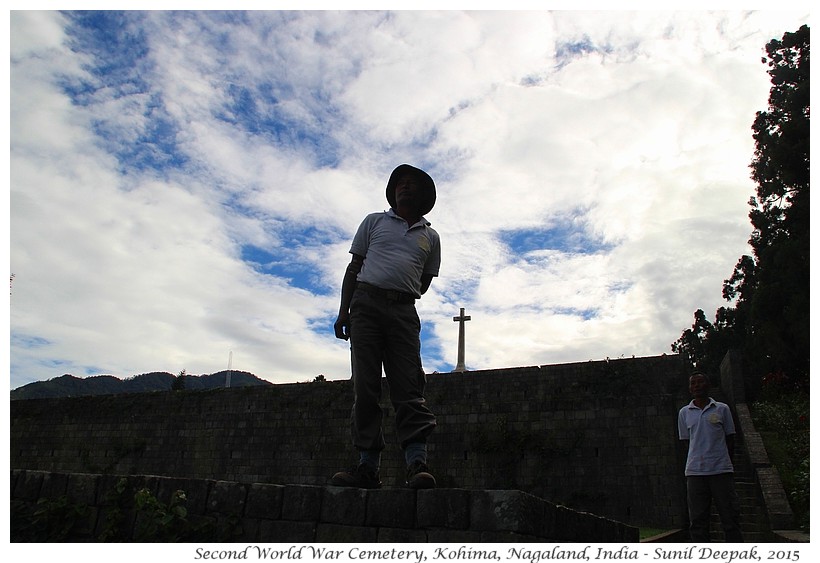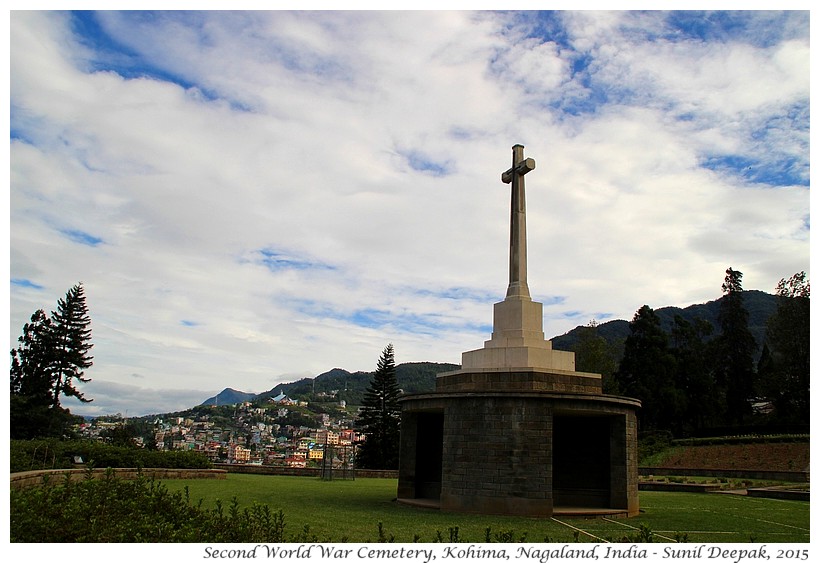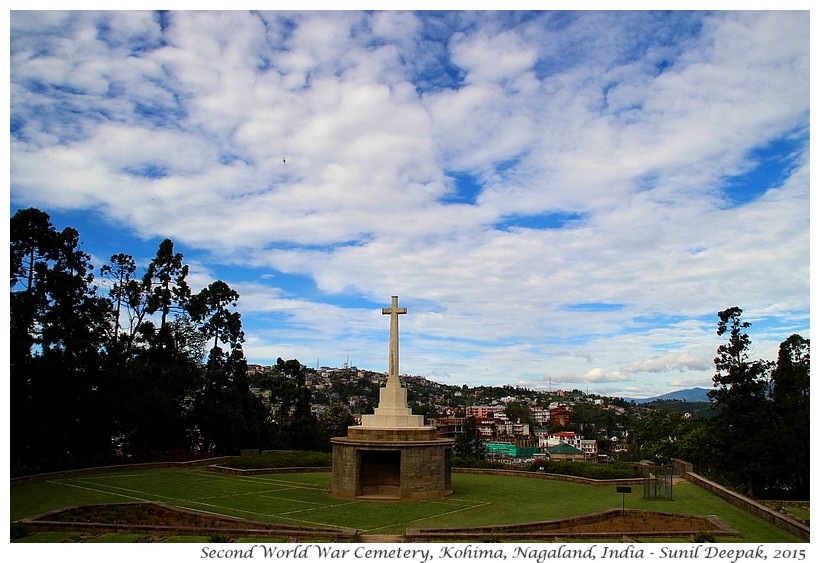 Kohima, Nagaland, India: During the second world war, in 1944 in Kohima there was a fierce battle between the British and Japanese forces. The War Cemetery of Kohima remembers the British soldiers who had died in that battle. Indians were there on both the sides as part of British forces and as the Indian National Army with the Japanese.
कोहिमा, नागालैंड, भारतः 1944 में द्वितीय विश्व महायुद्ध के दौरान कोहिमा में ब्रिटिश तथा जापानी फौजों के बीच घमासान लड़ाई हुई थी. कोहीमा का "युद्ध कब्रिस्तान" उस लड़ाई में मरे ब्रिटिश सिपाहियों को याद करता है. उस लड़ाई में भारतीय दोनो ओर थे, ब्रिटिश फौज के सिपाहियों के रूप में और जापानी सिपाहियों के साथ आज़ाद हिन्द फौज के रूप में.
Kohima, Nagaland, India: Durante la seconda guerra mondiale, nel 1944 vi fu una grande battaglia a Kohima fra le forze inglesi e giapponesi. Il cimitero di guerra di Kohima ricorda i soldati inglesi morti durante quella battaglia. Gli indiani facevano parte di entrambe le forze, come parte dei soldati inglesi e come l'armata nazionale indiana con i giapponesi.
***