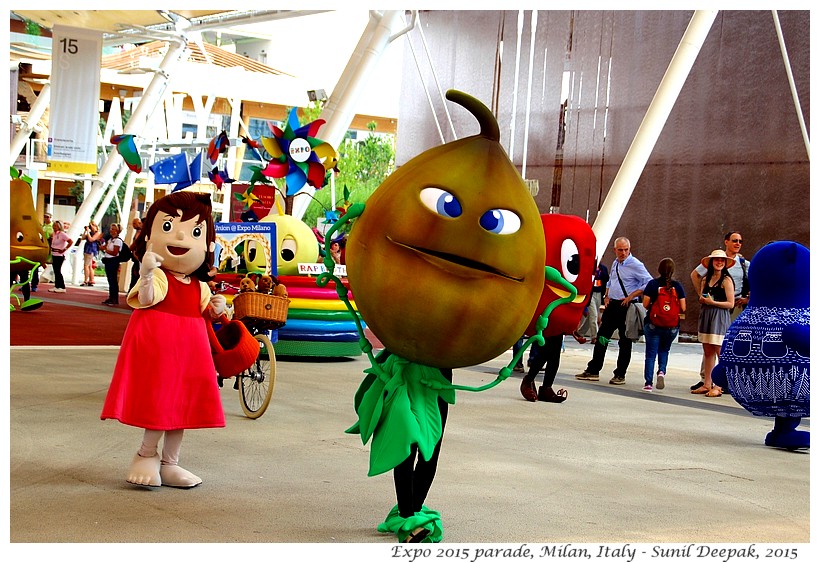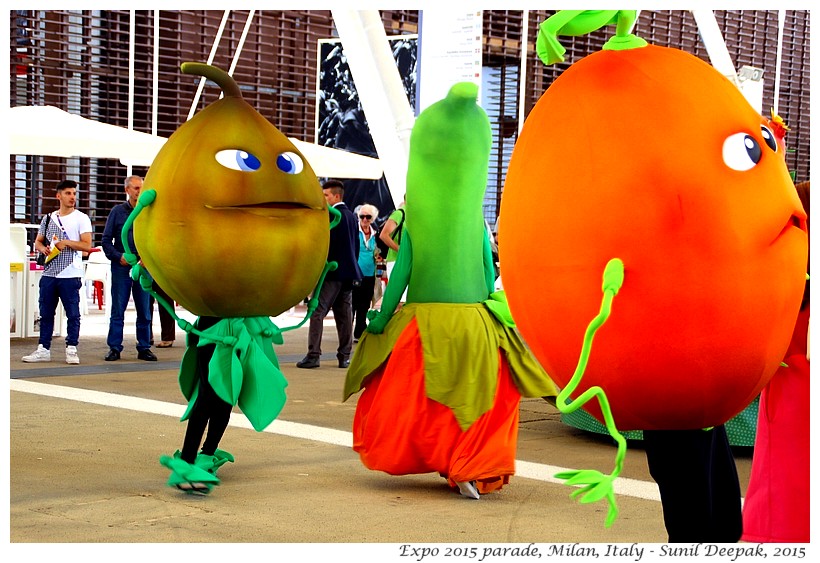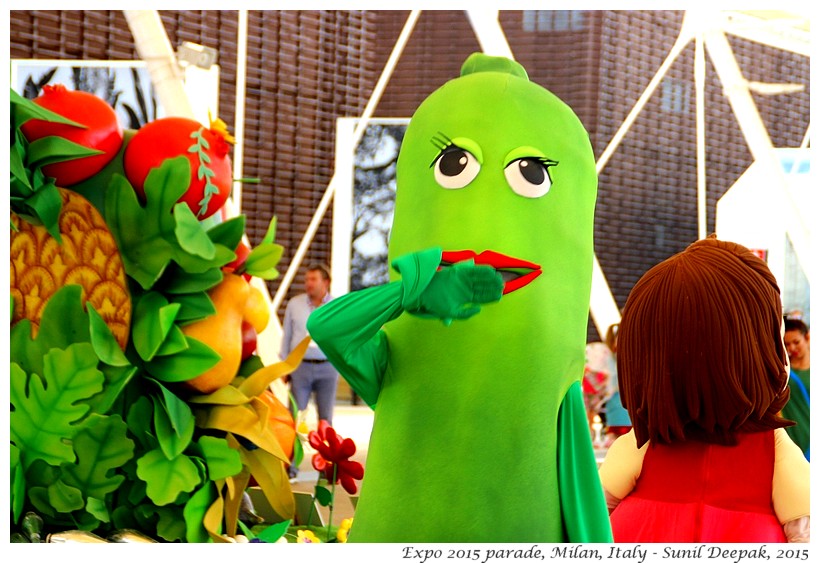 Milan, Italy: Some dancing fruits, vegetables and characters from cartoon stories for the entertainment of children at the World Expo 2015.
मिलान, इटलीः विश्व एक्स्पो 2015 की प्रदर्शनी में बच्चों के मनोरंजन के लिए नाचते फ़ल, सब्जियाँ और कार्टून कथाओं के पात्र.
Milano, Italia: Al Expo 2015, per il divertimento dei bambini, alcuni frutti, verdure e personaggi dei cartoni animati danzanti.
***