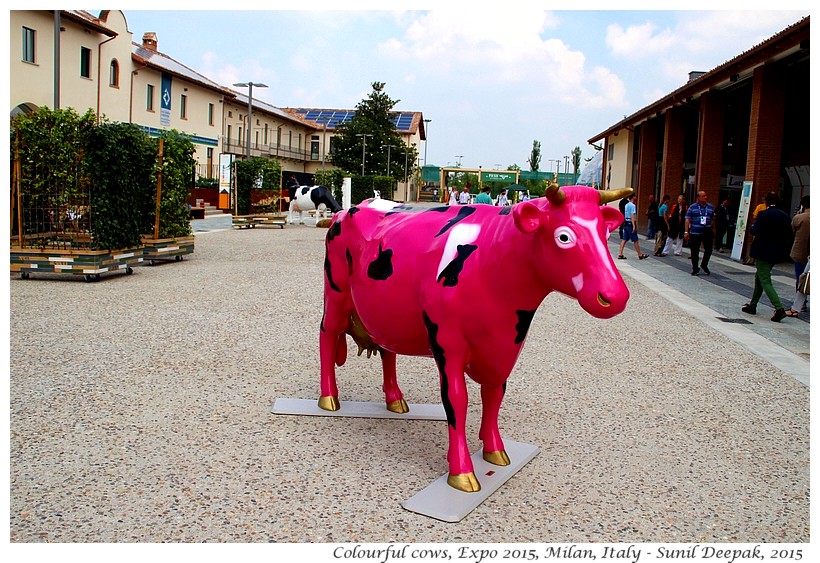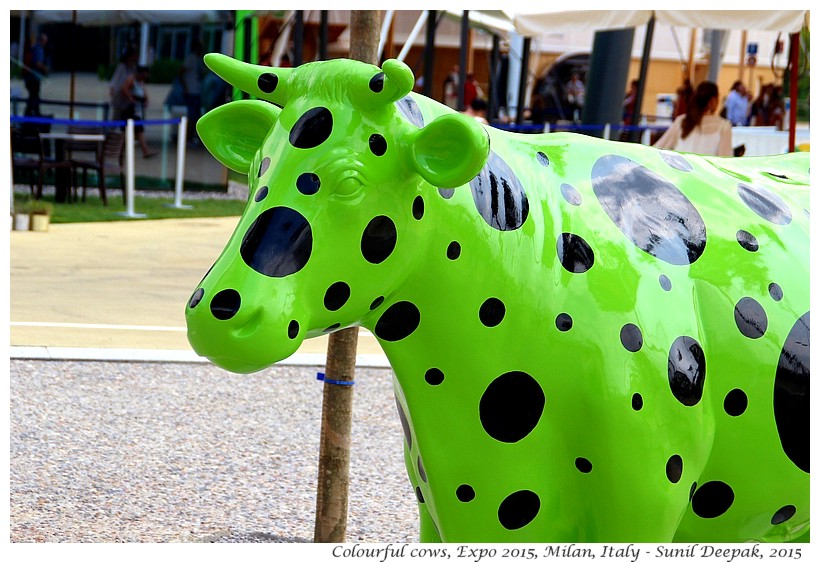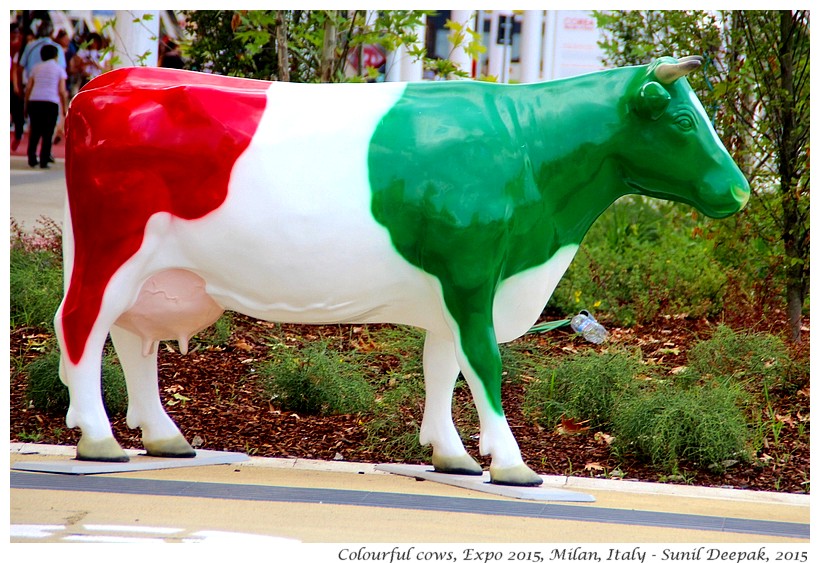 Milan, Italy: At the World Expo 2015 there are so many colourful cows painted in different styles. Though they look healthier than the usual Indian cows but the way they stand in the middle of the road or sit placidly chewing hay, they are clearly inspired from Indian roads!
मिलान, इटलीः विश्व एक्स्पो 2015 की प्रदर्शनी में अलग अलग तरह की रंग बिरंगी गायें हैं. हालाँकि भारतीय गायों के मुकाबले कुछ अधिक तंदरुस्त हैं, लेकिन उनको सड़क के बीच में खड़ा देख कर, या कहीं आराम से बेचिन्तित जुगाली करते देख कर लगा कि इस कला की प्रेरणा हमारी भारतीय सड़कों से ही आयी है!
Milano, Italia: Al Expo 2015 vi sono molte mucche colorate dipinte in diversi stili. Anche se esse sembrano più ben messe in confronto alle mucche indiane, ma vederle in mezzo alle strade o sedute a masticare placidamente, ha avuto una chiara ispirazione dalle strade indiane!
***