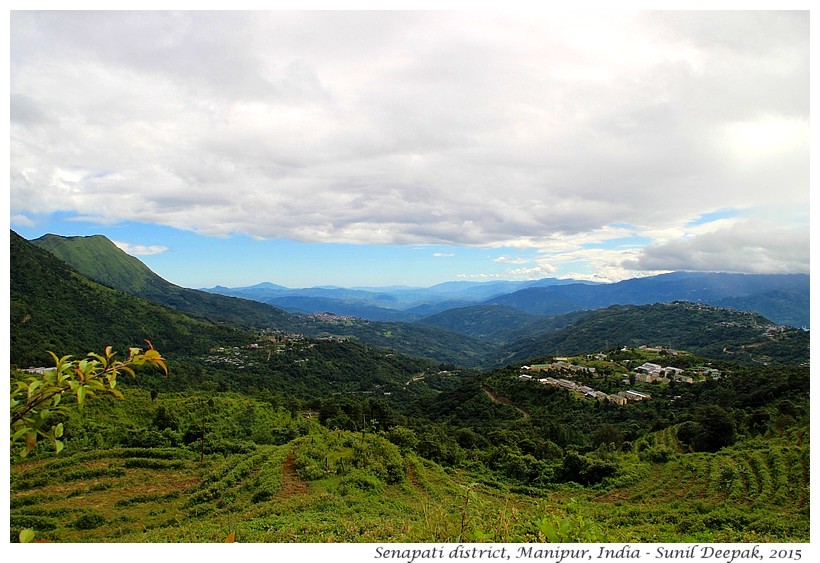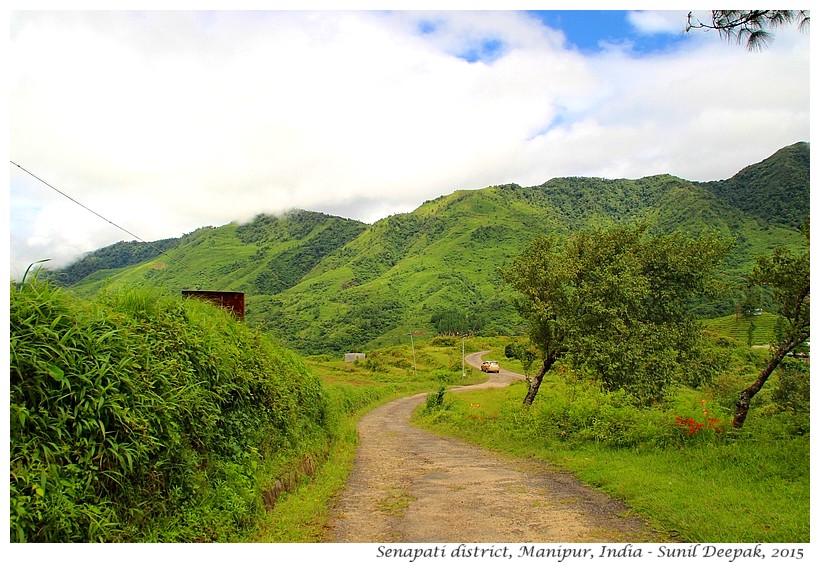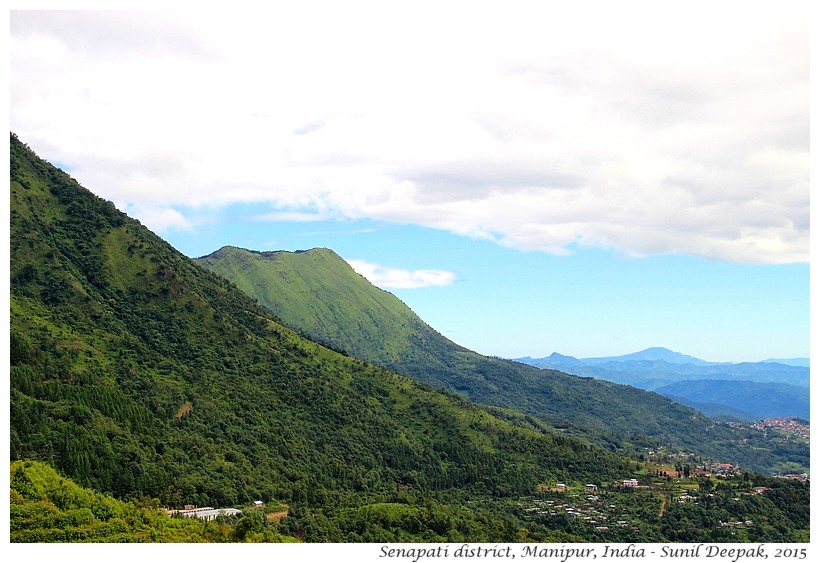 Senapati district, Manipur, India: Kohima district of Nagaland borders with Senapati district of Manipur. I was in the Mao villages at this border. The mountains and valleys were covered with a thick carpet of soft green grass, I felt as I was in the Alps mountains in Europe. Some of the mountains and valleys in the images above are in Nagaland, others are in Manipur.
जिला सेनापति, मणिपुर, भारतः नागालैंड के कोहिमा जिले की सीमा मणिपुर के सेनापति जिले से जुड़ी है. इसी सीमा पर माओ गाँवों में जाने का अवसर मिला. मखमली हरी घास की चादर से ढ़के पहाड़ और घाटियाँ, लगा कि यूरोप में एल्पस पहाड़ों की बीच में घूम रहे थे. तस्वीरों की घाटियाँ एवम् पर्वत कुछ मणिपुर में हैं कुछ नागालैंड में.
Senapati distretto, Manipur, India: Il distretto di Kohima
n
ello stato di Nagaland confina con il distretto di Senapati nello stato di Manipur. Ero nei villaggi della tribù Mao in questa zona. Tra le montagne e le valli coperti da uno spesso tappetto di mobida erba, mi sembrava di essere nelle Alpi europee. Una parte delle montagne e valli nelle immagini sopra sono in Nagaland, mentre le altre sono in Manipur.
***