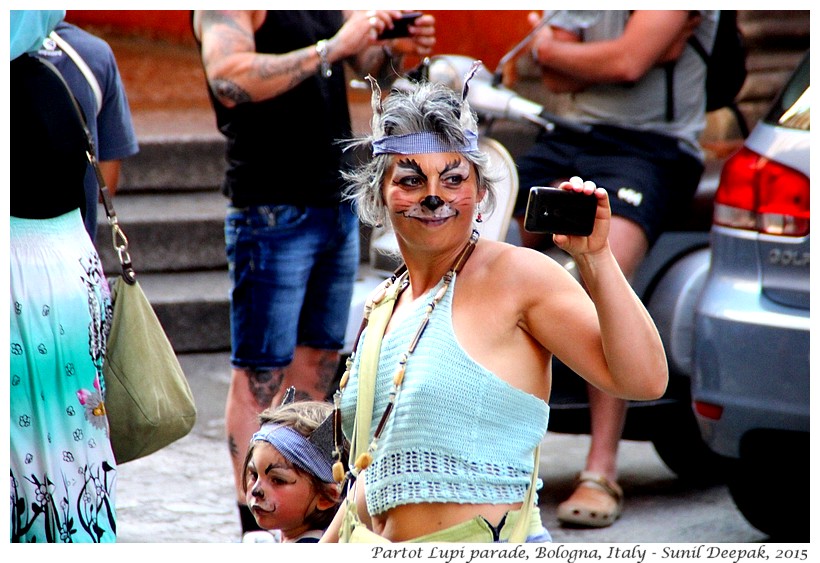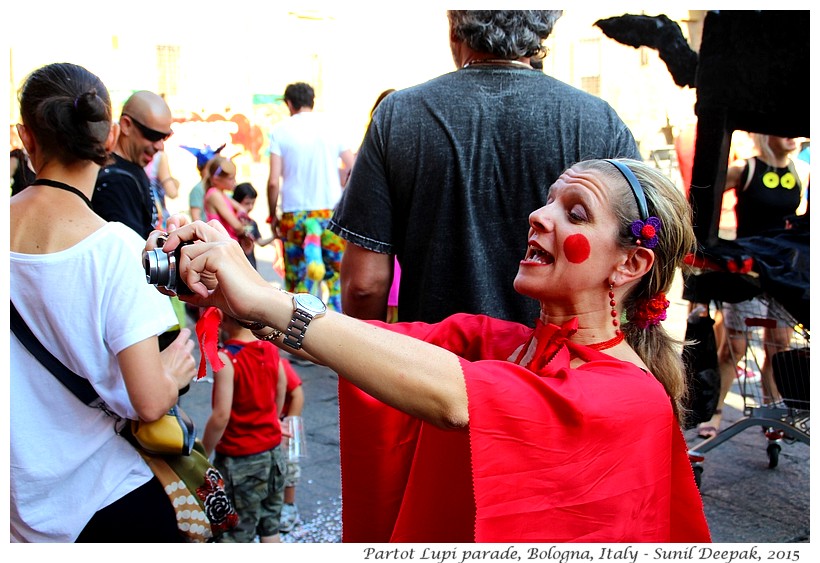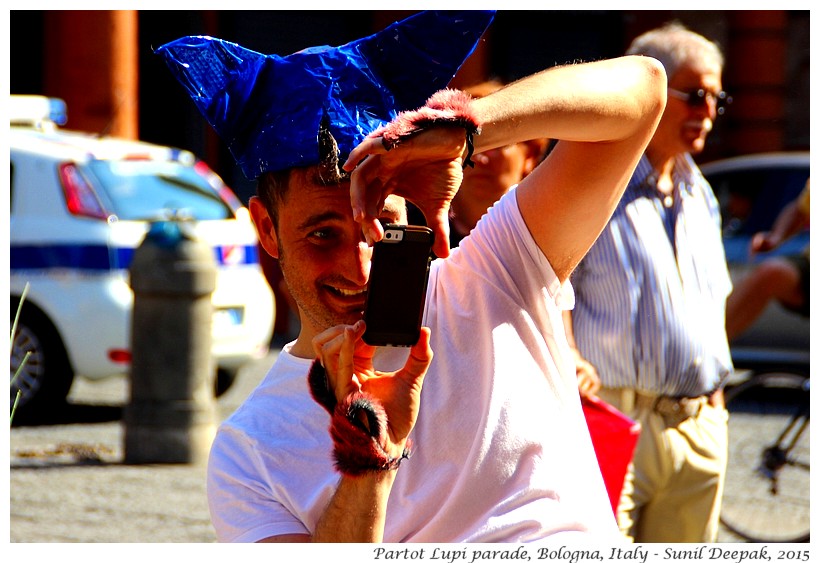 Bologna, Italy: There was a time when taking pictures was the job of specific persons. Today photography has been democratized, and everyone takes pictures. Today's images have some photographers from yesterday evening's "Partot Wolf" parade.
बोलोनिया, इटलीः एक ज़माना था जब तस्वीरें खींचने के लिए विषेश व्यक्ति होते थे जिनका यही काम था. आजकल, तस्वीरें खोचने का जनतंत्रीकरण हो गया है, हर कोई फोटोग्राफर है. आज की तस्वीरों में कल शाम की "परतोत भेड़िया परेड" से कुछ फोटोग्राफर.
Bologna, Italia: Una volta vi erano persone specifiche, le quale avevano il compito di scattare le foto. Oggi la fotografia è stata democratizzata e tutti scattano delle foto. Le immagini di oggi hanno alcuni fotografi dalla parata "Partot Lupi" di ieri pomeriggio.
***