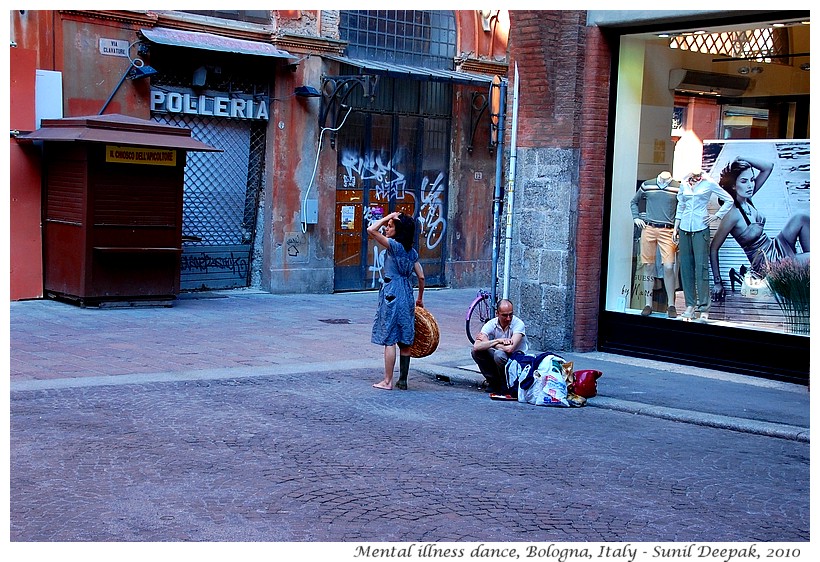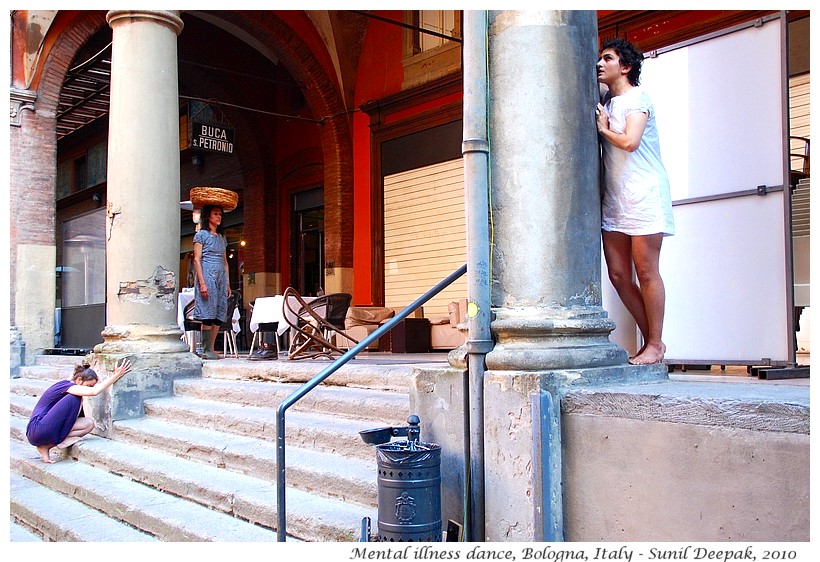 Bologna, Italy: Express depression in a dance? I would have thought that the two are contradictory. That dance won't be a good medium to express depression. Today's images have such a dance. The faces of the dancers, their slow movements, clothes express depression. But to appreciate their dance, you also need to slow down and introspect.
बोलोनिया, इटलीः उदासी को नृत्य में अभिव्यक्त करिये‌? मुझे लगता कि दोनो विपरीत बातें हैं. कि नृत्य अच्छा माध्यम नहीं होगा उदासी को अभिव्यक्त करने के लिए. आज की तस्वीरों में ऐसा ही एक नृत्य है. नर्तकों के चेहरे, धीरे धीरे चलना व मुद्राएँ बनाना, उनके वस्त्र, उदासी अभिव्यक्त करते हैं. पर उनके नृत्य को समझने के लिए आप को स्वयं को भी धीरे होना पड़ेगा, अपने भीतर झाँकना होगा.
Bologna, Italia: Esprimere la depressione nella danza? Avrei pensato che i due concetti erano contraddittori. Che la danza non sarà un buon mezzo per esprimere depressione. Le immagini di oggi hanno una simile danza. Le facce dei danzatori, i loro movimenti lenti, i loro vestiti, esprimono depressione. Ma per apprezzare la loro danza, anche tu devi rallentarti e guardare dentro di te.
***