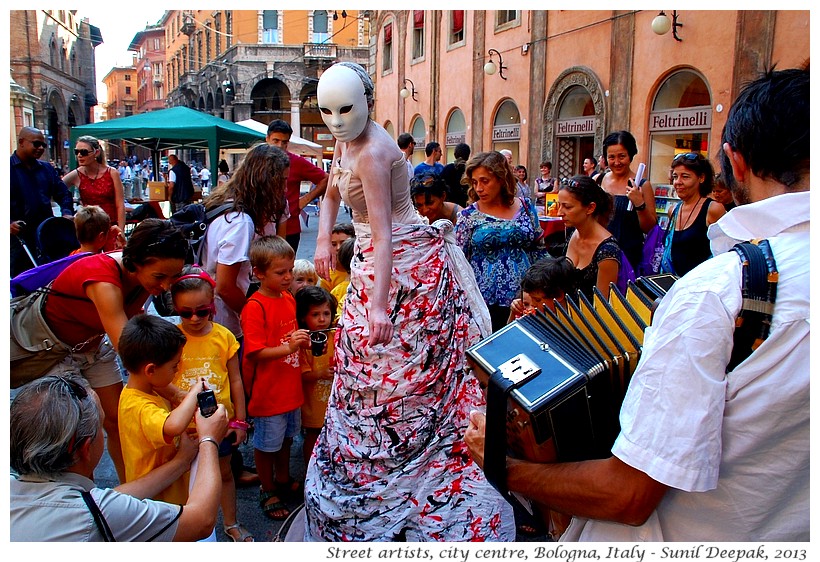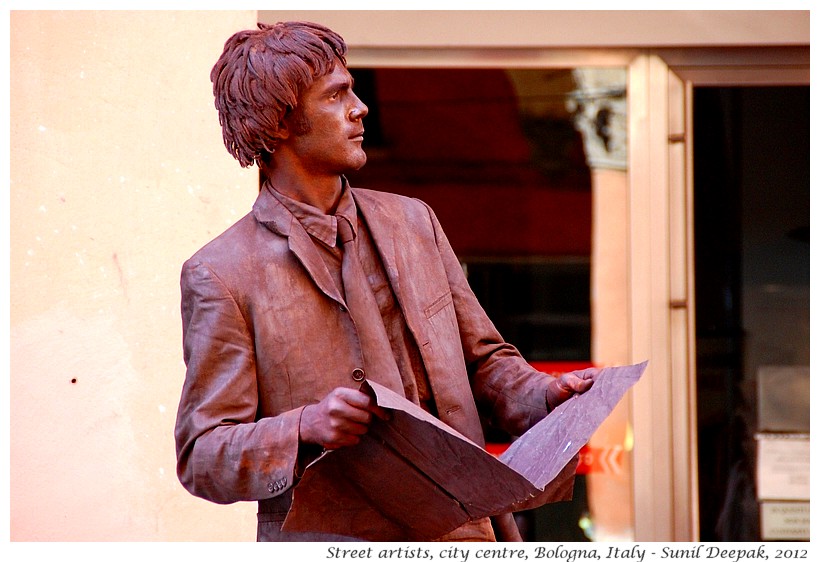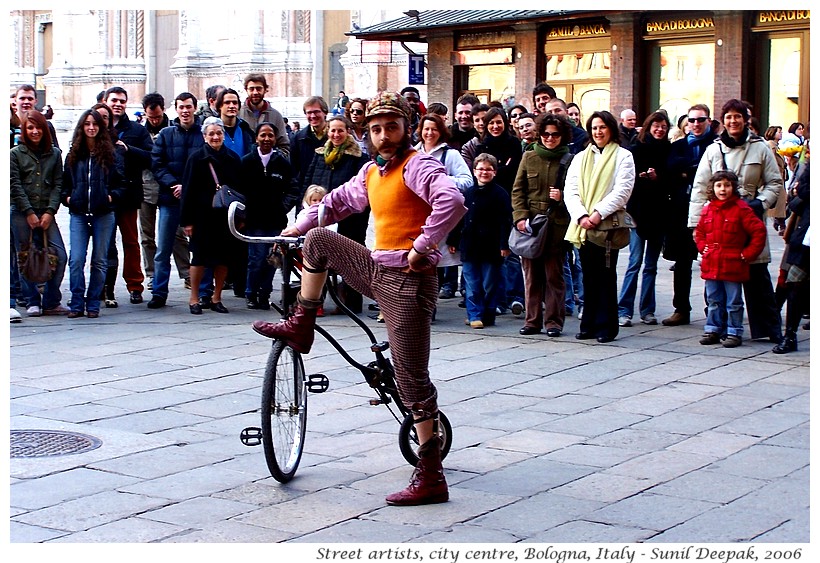 Bologna, Italy: To express my joy of being home again with my family, some old favourite pictures of street artists.
बोलोनिया, इटलीः अपने घर में अपने परिवार के पास लौटने की खुशी में आज सड़क पर कला दिखाने वालों की कुछ पुरानी मनपसंद तस्वीरें.
Bologna, Italia: Per esprimere la gioia di essere di nuovo a casa con la mia famiglia, alcune vecchie foto preferite degli artisti di strada.
***