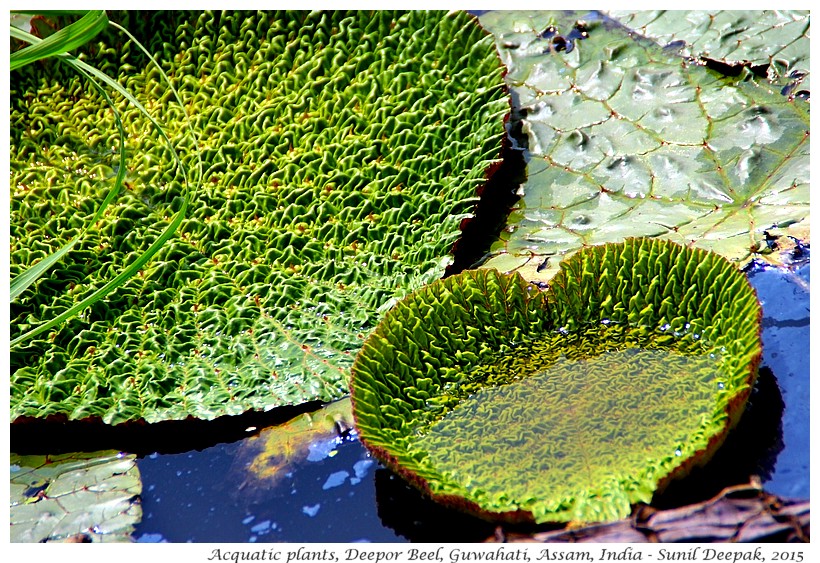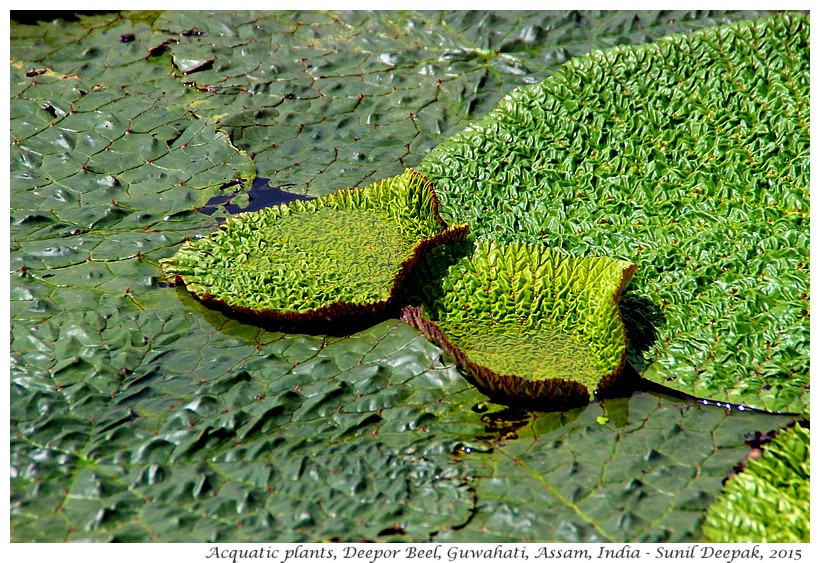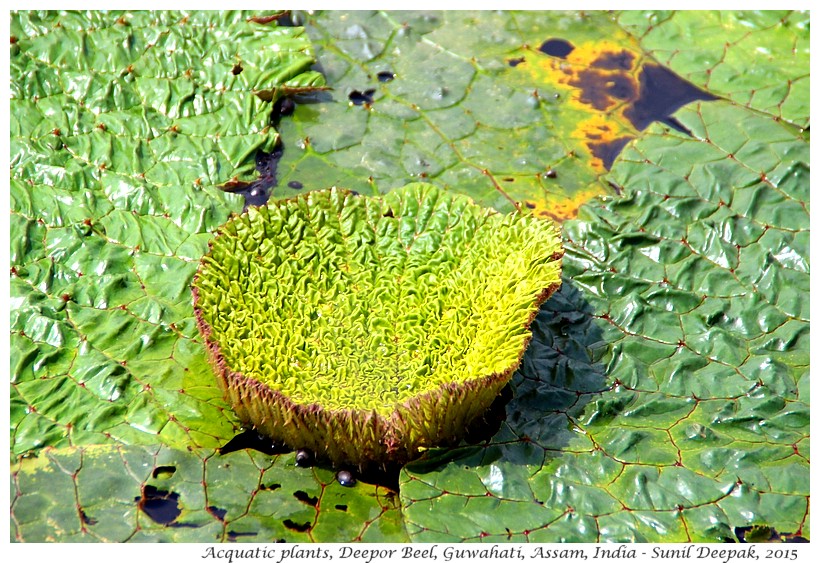 Assam, India: In the south-west periphery of Guwahati there is a huge wetland-marshland-lake area called "Deepor Beel". It is a protected area and it contains numerous examples of bio-diversity of plants and animals. It has many medicinal plants. Today's images have the leaves of some plants floating on the water surface from there, including some natural water-cups in beautiful shapes.
असम, भारतः गुवाहाटी शहर के दक्षिण पश्चिमी कोने पर "दीपोर बील" नाम की दलदली झील है जो एक प्राकृतिक संरक्षित क्षेत्र है. यहाँ जीव तथा वनस्पति जगत की विविधता के हज़ारों उदाहरण मिलते हैं. उनमें कई चिकित्सा-गुण वाले पौधे भी हैं. आज की तस्वीरों में वहाँ से पानी की सतह पर तैरने वाले पौधों के पत्ते जिनमें कुछ मनमोहक आकारों वाले पानी के प्राकृतिक दोने लगते हैं.
Assam, India: Alla periferia sud-occidentale di Guwahati vi è una grande area di palude-lago-bagnasciuga conosciuta come "Deepor beel". E' un'area protetta e contiene numerosi esempi della biodiversità delle piante e degli animali, compreso diverse piante medicinali. Le immagini di oggi hanno le foglie di alcune piante che galleggiano sulla superficie dell'acqua, compreso alcune coppe d'acqua naturali con delle bellissime forme.
***