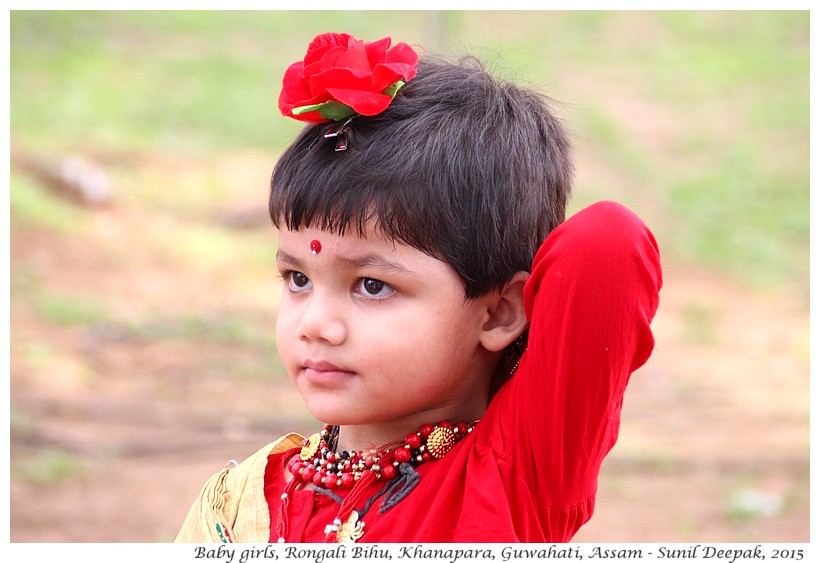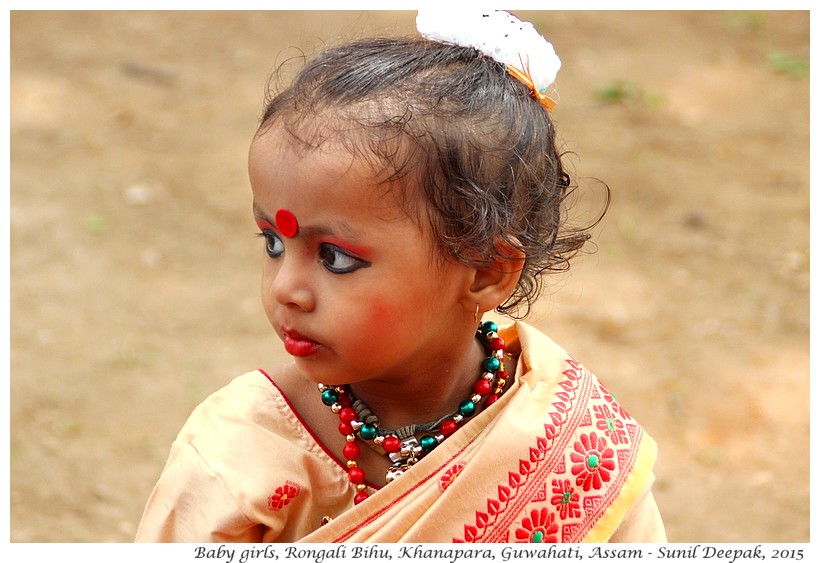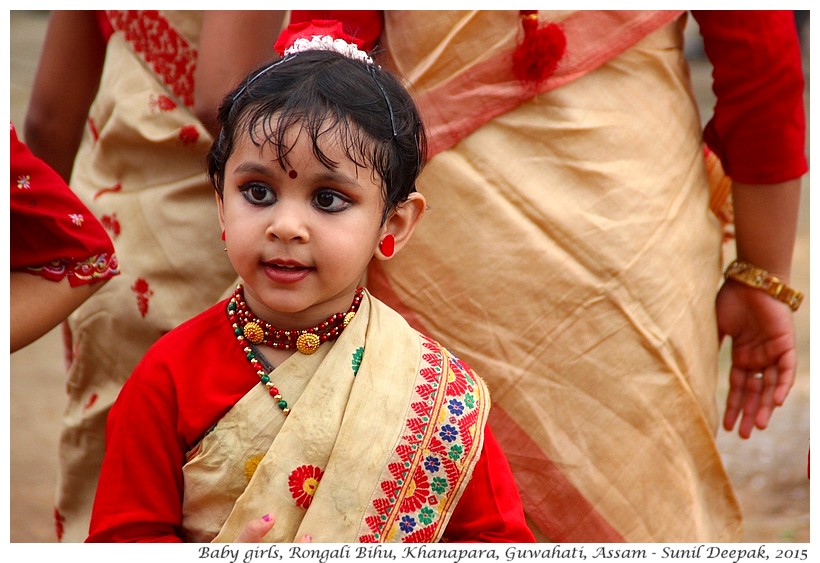 Guwahati, Assam, India: These are the days of "Rongali Bihu" festivities in Assam that celebrate the arrival of new year according to the Indian calendar. Today's images are from near my home with baby girls dressed up with flowers in their hair for the Rongali Bihu dance.
गुवाहाटी, असम, भारतः आजकल असम में "रोन्गाली बिहू" की धूम है, जो भारतीय नववर्ष का स्वागत करता है. आज की तस्वीरें मेरे घर के पास से रोन्गाली बिहू के नृत्य के लिए सजीधजी, बालों में फ़ूल लगाये छोटी बच्चियाँ.
Guwahati, Assam, India: Questi sono i giorni della festa di "Rongali Bihu" in Assam per celebrare l'arrivo del nuovo anno secondo il calendario indiano. Le immagini di oggi sono da una festa vicino alla mia casa con delle bambine addobbate con i fiori nei capelli per le danze di Rongali Bihu.
***