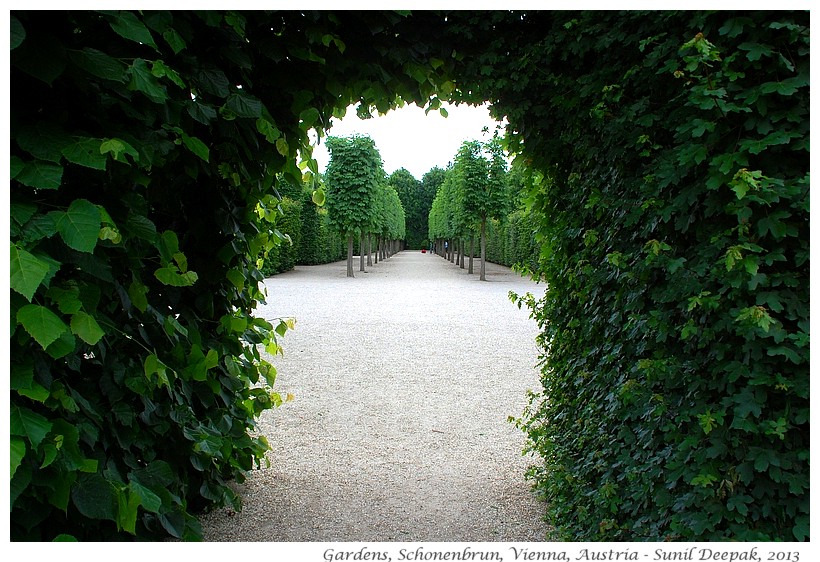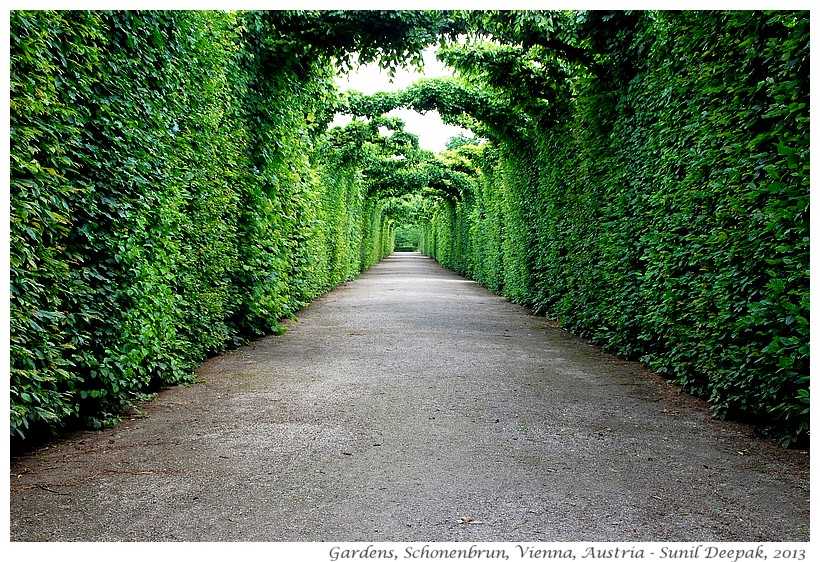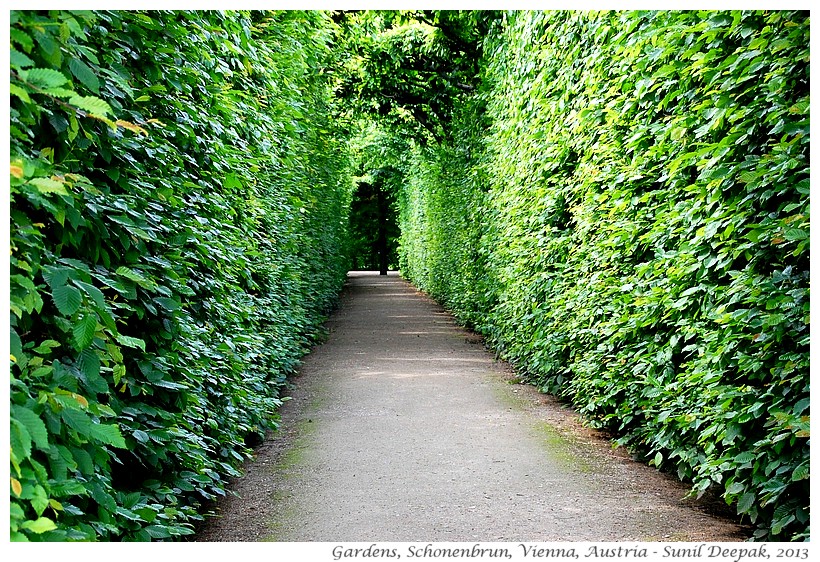 Vienna, Austria: That gate of green leaves was the entry to a magical world, a world of maze of trees in rows and arches of green leaves.
वियेन्ना, आस्ट्रियाः हरे पत्तों का वह द्वार किसी जादूई दुनिया में जा रहा था, पेड़ों के कतारों और अन्य पत्तों के द्वारों की भूलभुलैया की दुनिया में.
Vienna, Austria: Quella porta delle foglie verdi era l'entrata in un mondo magico, un mondo di labirinti di alberi e archi di foglie verdi.
***