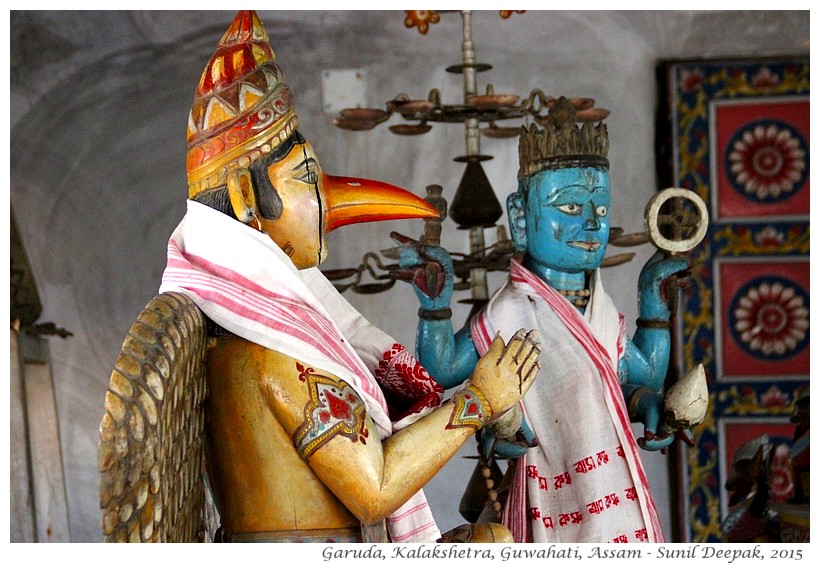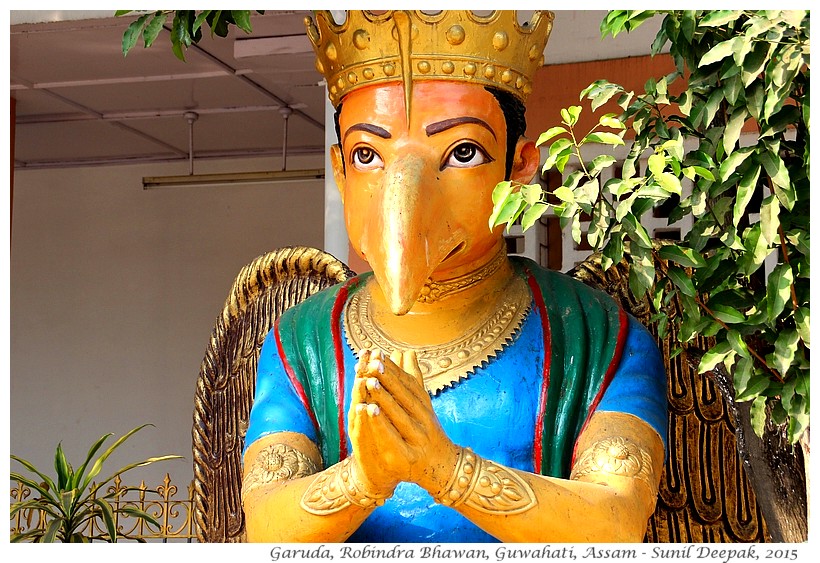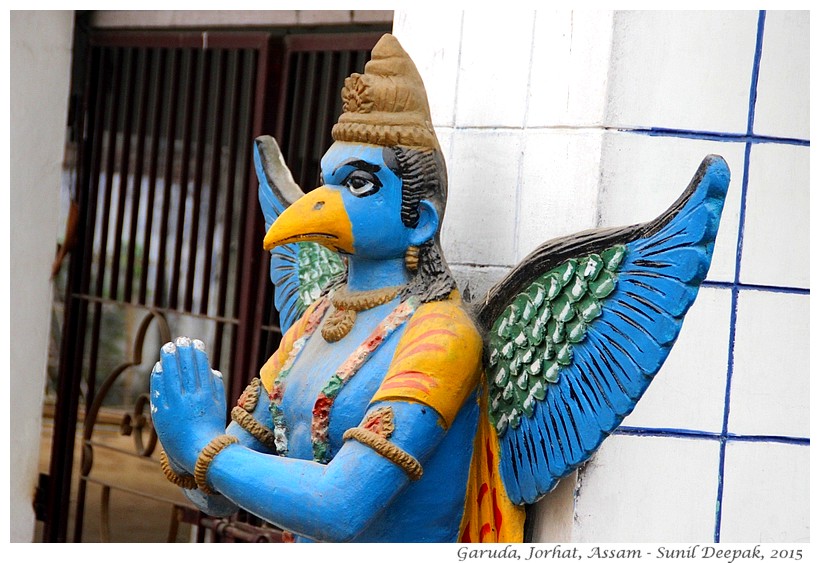 Assam, India: I knew of Garuda (eagle) called Jatayu in the Ramayana tale, who tries to save Sita when she is kidnapped by Ravana, however I had never heard of temples dedicated to the Garuda deity. Garuda statues are common in Assam. Garuda's name had spread in the far east along with the Ramayana tale. In fact the Indonesian airlines is called Garuda.
असम, भारतः रामायण की कथा में जटायू नाम के गरुड़ का ज़िक्र सुना था, जो सीता हरण के समय सीता जी की रावण से रक्षा करने की चेष्ठा करता है, पर कभी गरुड़ मन्दिर के बारे में नहीं सुना था. लेकिन असम में गरुड़ देवता मन्दिरों में अक्सर दिखते हैं. रामायण की कथा के साथ गरुड़ देवता का नाम भी सुदूर एशिया में फ़ैला था. आज भी इन्दोनेशिया की राष्ट्रीय हवाईजहाज़ कम्पनी का नाम गरुड़ ही है!
Assam, India: Sapevo del Garuda (falco) che si chiamava Jatayu nel libro di Ramayana, il quale cerca di salvare Sita quando lei viene rapita da Ravana, ma non avevo sentito dei templi dedicati al dio Garuda. Invece in Assam le statue di Garuda sono molto comuni. Il nome di Garuda si era sparso in estremo oriente insieme alla storia di Ramayana. In fatti, la linea aerea indonesiana si chiama Garuda.
***