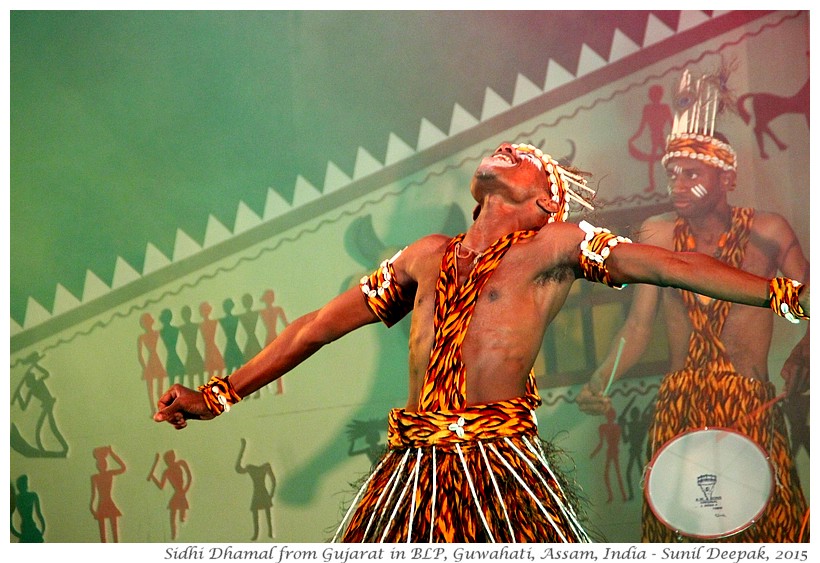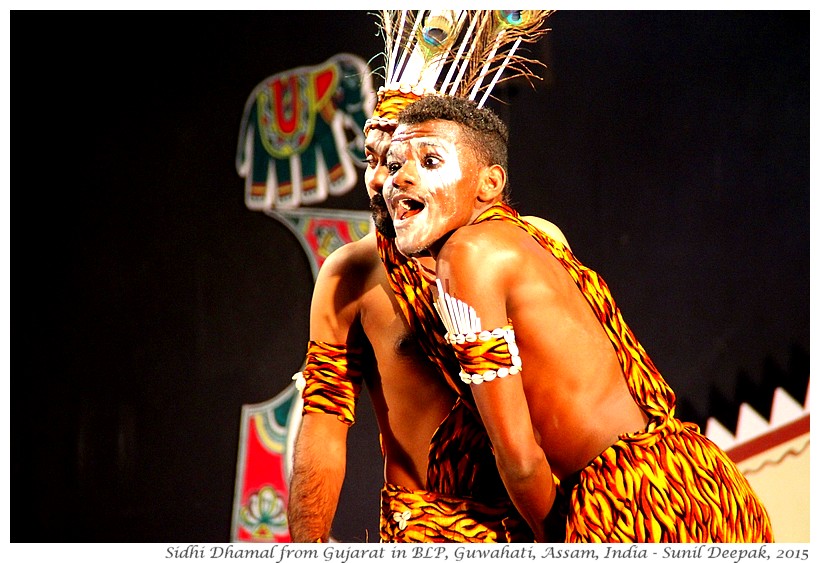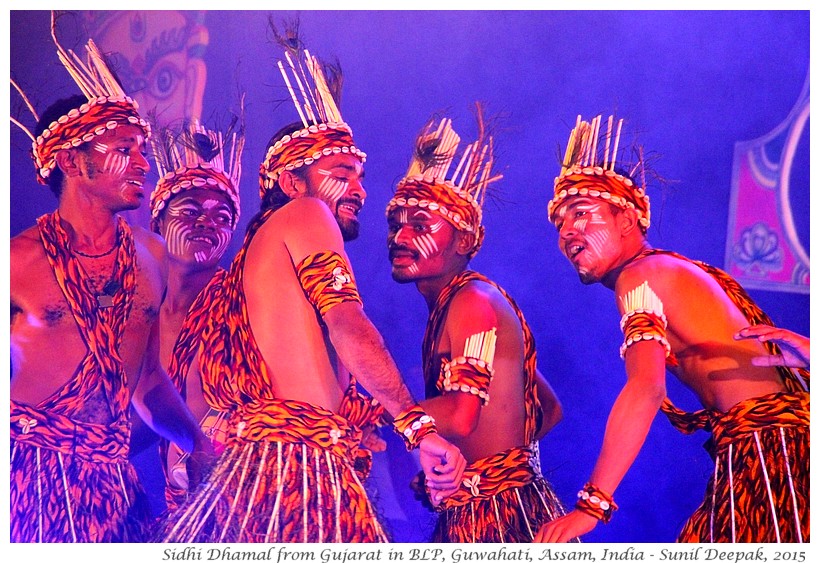 Guwahati, Assam, India: For many centuries persons of African origin have lived in Gujarat, they are known as Sidhi. Today's images have their folk dance, Sidhi Dhamal.
गुवाहाटी, असम, भारतः कई सदियों से अफ्रीकी मूल के लोग गुजरात में बसे हैं जिन्हें सिद्धी कहते हैं. आज की तस्वीरों में उनका लोकनृत्य सिद्धी धमाल.
Guwahati, Assam, India: Da qualche centinaia di anni persone di origine africana si sono stabilite nello stato di Gujarat e sono conosciute come Sidhi. Le immagini di oggi hanno la loro danza tradizionale, Sidhi Dhamal.
***