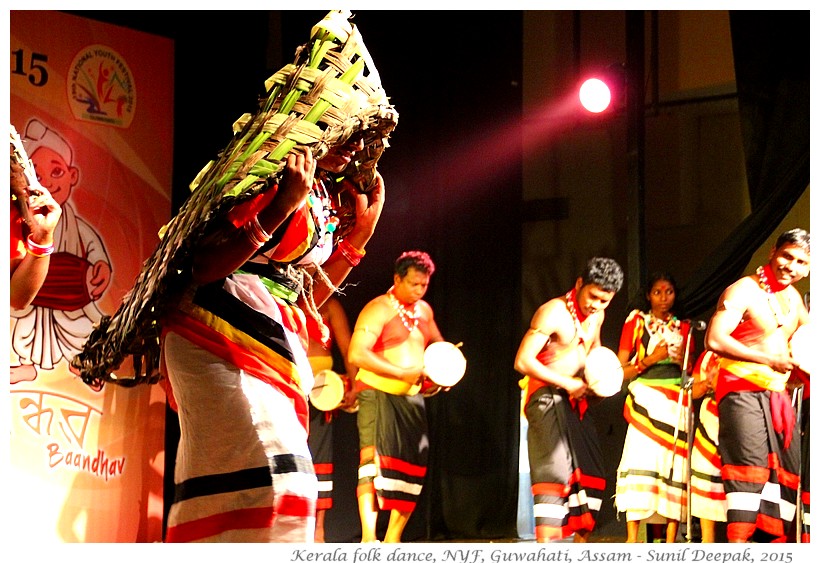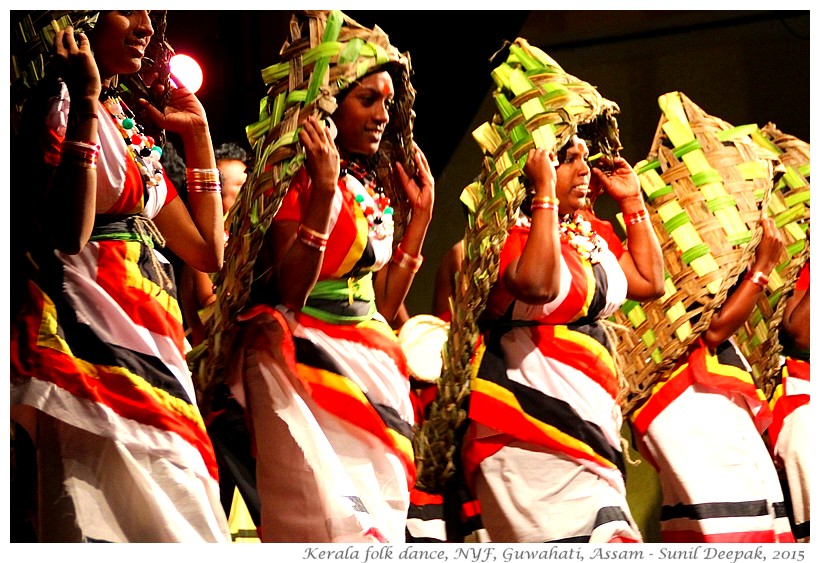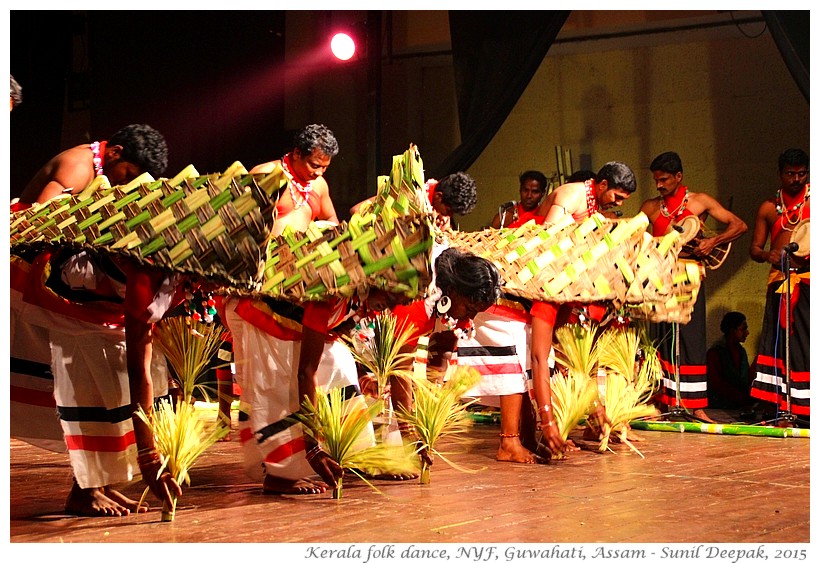 Guwahati, Assam, India: Most folk dances in India are about agriculture or events such as marriages and religious festivals. Today's images show the rice plantation in the folk-dance of Paniya tribe of Kerala presented by dancers of Mallepuram.
गुवाहाटी, असम, भारतः भारत के अधिकतर लोकनृत्य या तो कृषि से सम्धित हैं या फ़िर शादी ब्याह और त्योहारों से. आज की तस्वीरों में केरल की पणियाँ जनजाति के लोकनृत्य में धान का रोपण, नर्तक मल्लेपुरम से हैं.
Guwahati, Assam, India: La maggior parte delle danze tradizionali sono legate all'agricoltura o agli eventi come matrimoni e feste religiose. Nelle immagini di oggi la danza della tribù Paniya da Kerala presentato da un gruppo di Mallepuram dove si vede il trapianto di riso.
***