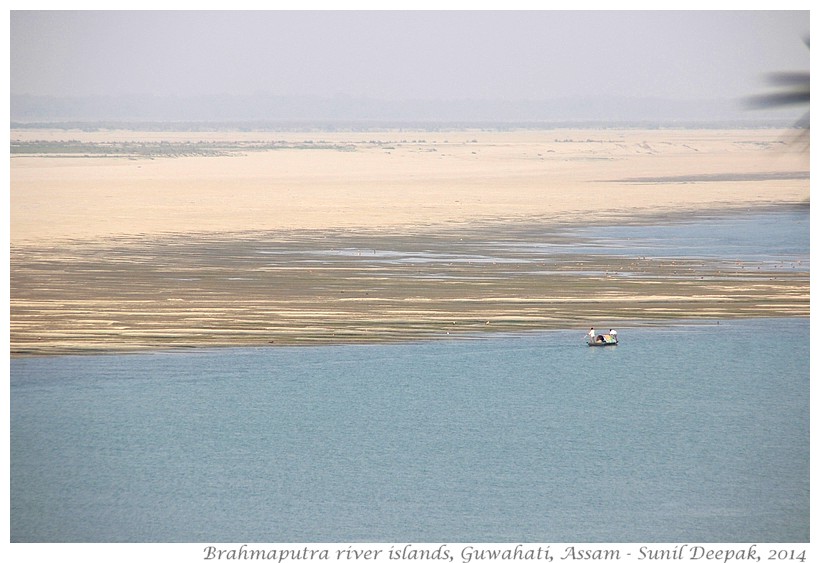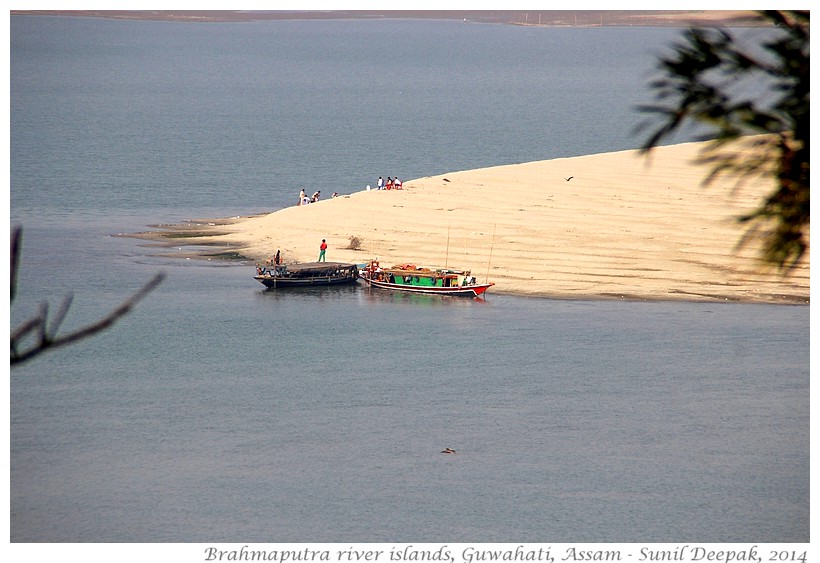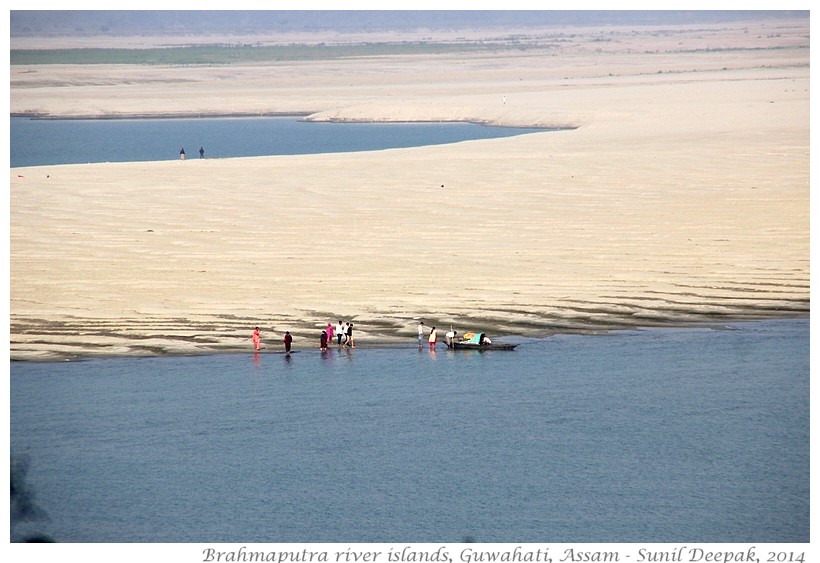 Guwahati, Assam, India: There are different islands of pristine shining fine white sand in the Brahmaputra river, where occasional tourists arrive, but there are no hordes. In many countries, such places are "developed" as tourist resorts, however I prefer this incontaminated non-tourist version!
गुवाहाटी, असम, भारतः ब्रह्मपुत्र नदी में सुन्दर स्वच्छ चमकती हुई महीन सफेद बालू के विभिन्न द्वीप हैं, जहाँ इक्का दुक्का लोग घूमने के लिए पहुँच जाते हैं लेकिन वहाँ पयर्टकों की भीड़ नहीं. ब्राज़ील, इटली, थाईलैंड जैसे देशों में इस तरह की जगहें पर्यटक रिसोर्ट बन कर "विकसित" हैं लेकिन मुझे इस जगह का यही पर्यटक विहीन स्वच्छ रूप बेहतर लगा!
Guwahati, Assam, India: Vi sono diverse isole nel fiume Brahmaputra con della sabbia bianca luccicante e molto fine, dove arrivano pochi turisti e mancano le folle. In molti paesi, spesso luoghi simili sono "sviluppati" per i turisti, ma personalmente preferisco questa versione incontaminata e non turistica.
***