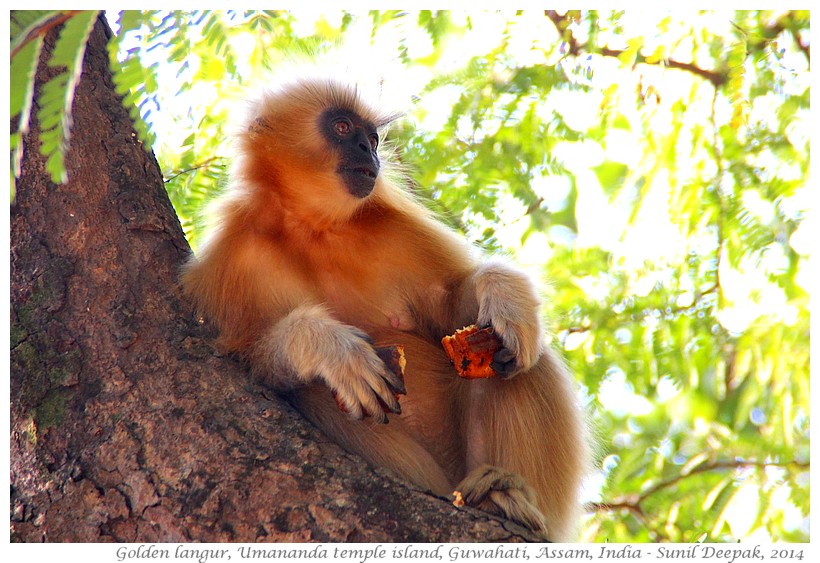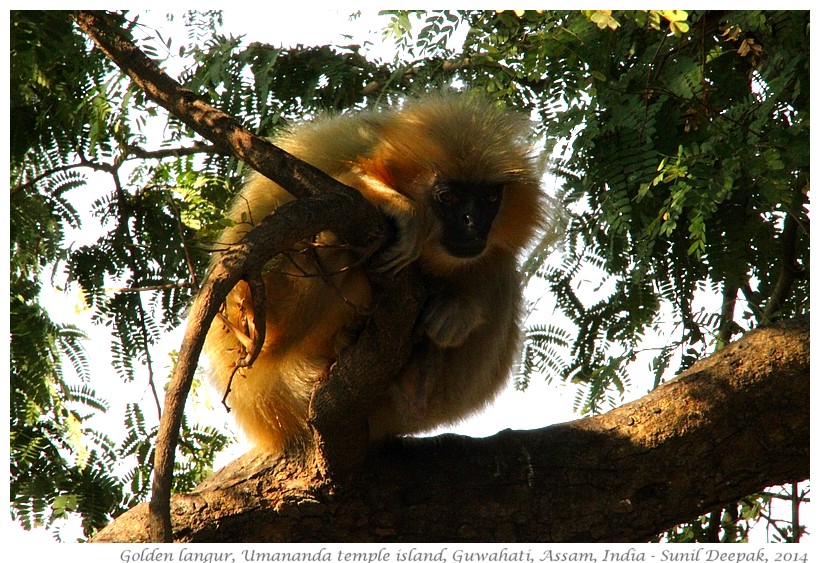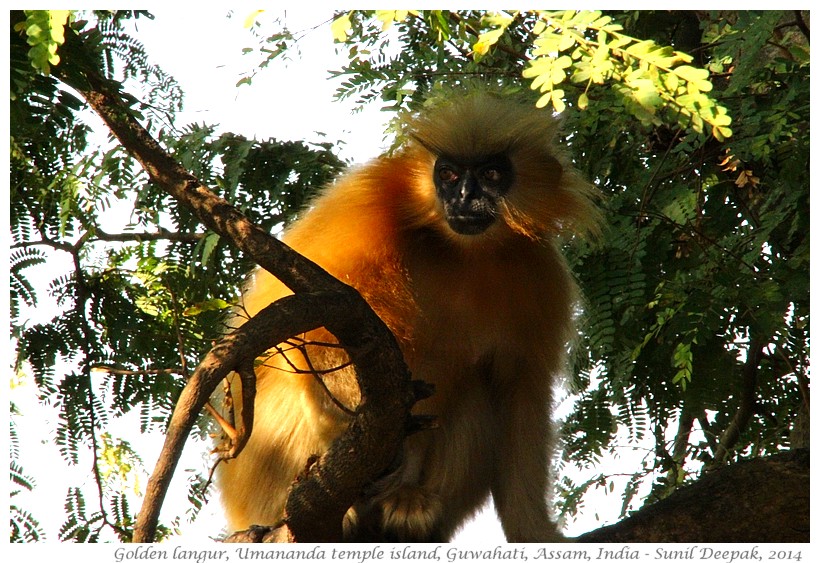 Guwahati, Assam, India: Some of these apes (Trachypithecus geei) were taken from Manas wildlife park and brought to the island in Brahmaputra river that has the Umananda temple. Some shopkeepers on the island have given them names like Hema Malini and Sridevi. To see these apes from close, tourists with cakes in their hand, shout these names.
गुवाहाटी, असम, भारतः मनस संरक्षित वन क्षेत्र से कुछ सुनहरे लँगूर ब्रह्मपुत्र नदी के उस द्वीप पर लाये गये थे जहाँ उमानन्दा का मन्दिर है. वहाँ की दुकानवालों ने उनके नाम रखे हैं हेमा मालिनी, श्रीदेवी, आदि. पर्यटक हाथ में केक आदि ले कर, उन लँगूरों को पास से देखने के लिए, यही नाम ले कर चिल्लाते हैं.
Guwahati, Assam, India: Alcune di queste scimmie (Trachypithecus geei) erano state prese dal parco naturale di Manas e portate all'isola nel fiume Brahmaputra dove c'è il tempio di Umananda. Alcuni negozianti dell'isola le hanno dato nome come Hema Malini e Sridevi. Per guardarli da vicino, i turisti con dolci nelle loro mani, gridano questi stessi nomi.
***