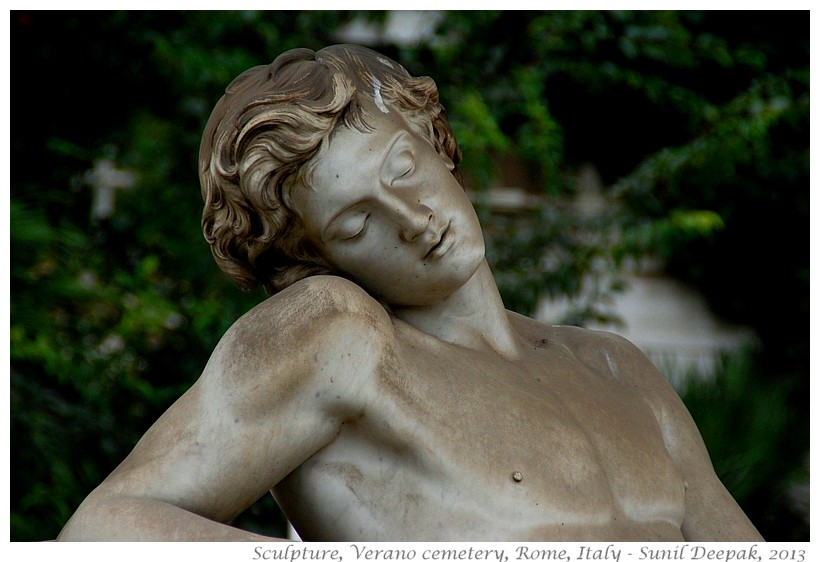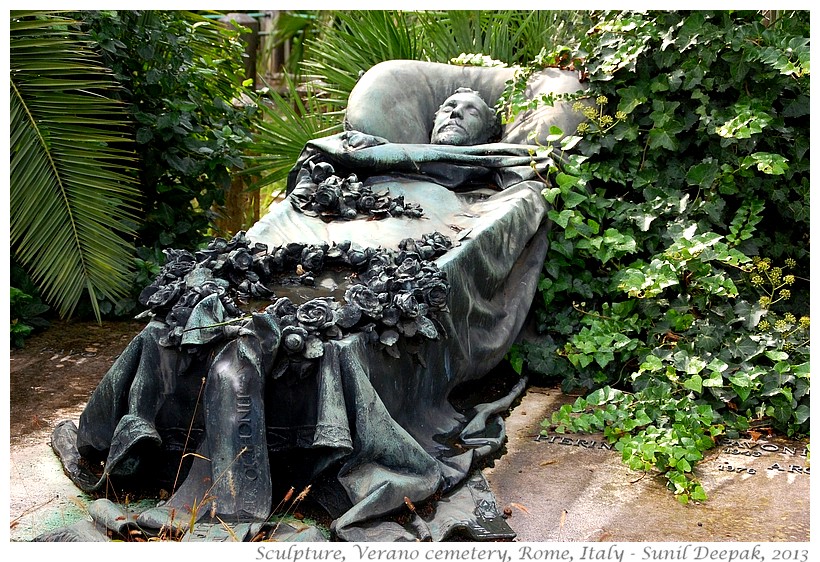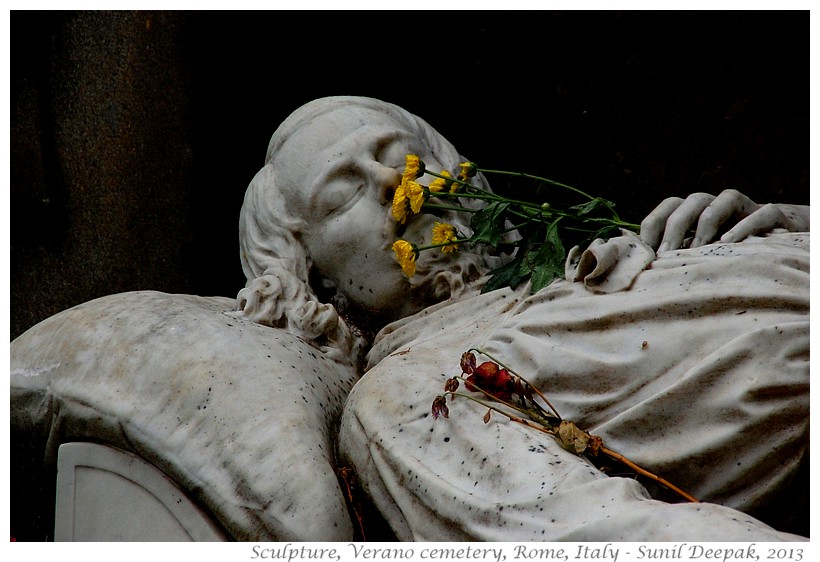 Rome, Italy: Today's images have the eternal sleep of death in three sculptures from the Verano cemetery of Rome.
रोम, इटलीः आज की तस्वीरों में रोम के वेरानो कब्रिस्तान से मृत्यू की चिरनिन्द्रा की तीन शिल्पकलाएँ.
Roma, Italia: Le immagini di oggi hanno il sonno eterno della morte in tre sculture dal cimitero Verano di Roma.
***