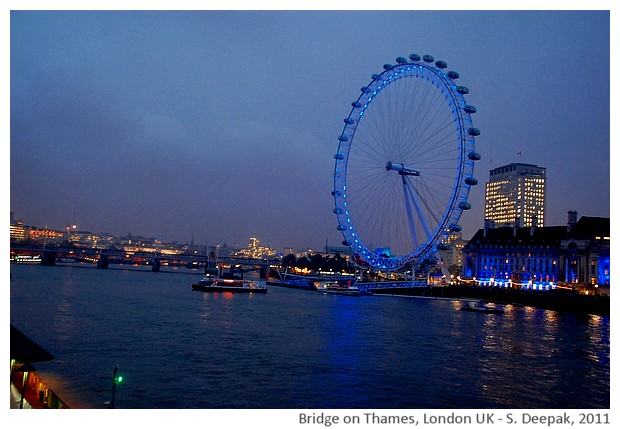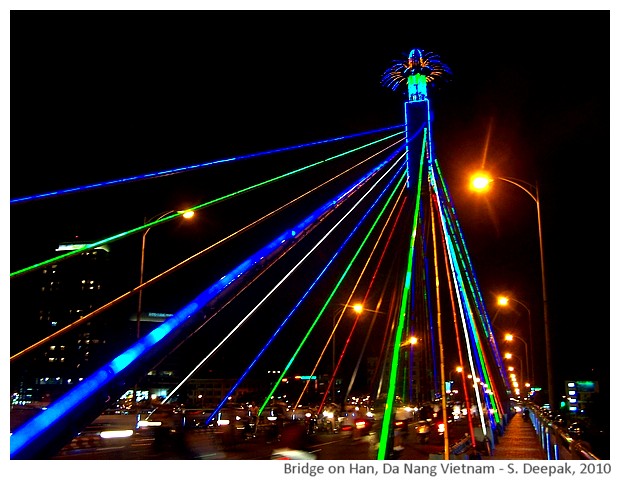 A bridge on a river, evening's deeping darkness and shining lights - Thames river in London/UK, Saone river in Lyon/France and Han river in Da Nang/Vietnam.
नदी पर पुल, शाम का गहरा होता अँधेरा और चमकती रोशनियाँ - लन्दन/इंगलैंड में थेमस नदी, लियोँ/फ्राँस में सोन नदी और डा नाँग/वियतनाम में हान नदी.
Un ponte su un fiume, il crescente buio della sera e le luci - fiume Tamigi a Londra/GB, fiume Saon a Lione/Francia e fiume Han a Da Nang/Vietnam.
***